Extreme Floods Devastate Pakistan
Mid-June 2022 marked the beginning of monsoon season in Pakistan and the displacement of millions. The seasonal rains occur annually but have become more detrimental to the homes, crops, and welfare of Pakistani citizens over the past several years. Due to global warming, storms have increased in vigor, and glaciers in northern Pakistan have begun to melt, culminating in this humanitarian crisis. One-third of Pakistan is underwater as of the beginning of September 2022, in primarily its agricultural district, and flooding could remain up to six months into the future.
Although people have adapted to monsoon flooding in Pakistan, environmental damage to this degree is unprecedented. Flooding like this will likely become more severe without sufficient climate action. Pakistan currently holds about 3% of the world's population and is responsible for only 1% of carbon emissions. The United States, in comparison, contains 5% of the world's population and is responsible for 28% of carbon emissions. The effects of this disparity are yet to profoundly impact the United States, but consequences are more visible in nations closer to the equator like Pakistan.
Food, health, and financial emergencies are a major concern even after deaths from flooding have reduced. Floodwater has decimated what was prime residential territory, displacing 33 million people. With the agricultural district of Pakistan underwater, farmers are without a source of income, and food sources have drastically reduced. Imdad Hingorja, a Pakistani cotton farmer stated in a New York Times interview, "I have lost everything now. There is five to six feet of water in my fields, and I do not know how long it will take the water to dry." The floods hit during harvesting season and decimated his livelihood.
Additionally, the floodwater is stagnant, which makes it a prime breeding ground for waterborne diseases and disease carriers like mosquitoes. Displaced individuals have lived for months in unhygienic conditions. WHO Director-General Tedros Adhanom Ghebreyesus described the water supply as "disrupted, forcing people to drink unsafe water." Skin infections, typhoid fever, gastrointestinal infections, and malaria are among the most common afflictions. Organizations like UNICEF and the Pakistan Islamic Medical Association have been working to provide clean water and filtration tablets, medical assistance, and personal hygiene products.
Even though relief efforts are paramount, it has been difficult to provide immediate action from outside the country due to a ban on several prominent international NGOs issued by the Pakistani government in 2010. In the midst of this crisis, the government has not been able to overturn the ban.
Nonetheless, there are some organizations that still have the legal ability to provide aid in Pakistan. Here are a few:
UNICEF is the United Nations' children's emergency fund. Donations will go towards supplying emergency health services and water to flood victims.
Alkhidmat Foundation Pakistan is a Pakistani nonprofit dedicated to disaster management. Donations here will go towards funding medical camps and buying food and tents for those displaced by flooding.
The International Medical Corps is a global nonprofit organization that provides emergency medical support. Donations here will go towards distributing medical supplies and water purification tablets.
In a hopeful turn of events, there have been no new deaths from flooding in the past few days. Relief organizations remain diligent in their efforts to aid displaced individuals.
Leave a Comment
Donate to Enloe Eagle's Eye
Your donation will support the student journalists of Enloe Magnet High School, allowing us to cover our annual website costs. We are extremely grateful for any contribution, big or small!
About the Contributors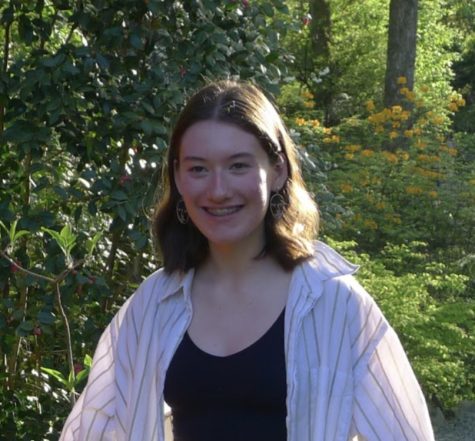 Elizabeth Sobel, Staff Writer
(She/Her)

Elizabeth is a first year staff writer on the Eagle's Eye and a junior at Enloe. She spends most of her time practicing harp, painting, and...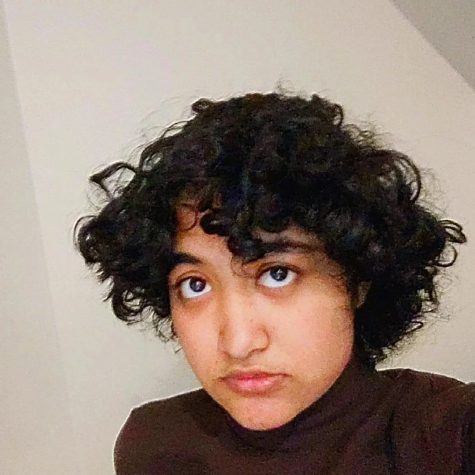 Elina Perera, Staff Writer
(They/them)

Elina Perera is a junior absolutely buzzing with excitement for their first year on the Eagle's Eye staff. They can be found either at a...