The JROTC Exposé
JROTC is the key to improving an entire school, an entire community, one student at a time. 
JROTC is the key to improving an entire school, an entire community, one student at a time. 
More importantly, it is my family.
This spring will be the tenth anniversary of the conception of Enloe High School's JROTC program, and yet much of the population of Enloe hasn't the faintest idea what goes on down the 1300 hallway beyond even the furthest art classroom. Around that brick, corner lies two classrooms which have fundamentally changed the lives of hundreds of young people by acting as much more than just a couple of classrooms.
JROTC has been the missing piece for me and hundreds of others over the years. Even without realizing it's happening, as a cadet in Enloe's program, I have gained a new understanding of who I am and who I wish to be. We take time in class to set goals for ourselves, plan for future beyond even college, and most importantly we set aside the time to sit down and have a conversation with each other. This kind of environment is geared toward increasing awareness of the problems found within our own communities and our lives, toward learning more from each other than from a powerpoint or guided notes.
There is a method to the madness that is teaching high school students to become a better version of themselves. We do drill and ceremony, an activity involving marching and uniformity in the way a group moves together, at least once a week. Through teaching drill, we learn how best to communicate with other cadets and even peers outside the program. In the same way that in life we all start with next to nothing and most of us work to earn what we have, in JROTC everyone starts at the very bottom. First and sometimes second year cadets of JROTC are put into a position of subordination from the start. By beginning in this position you are forced to adapt, learn how to be a follower or dessert.  Things all change when you become a third-year student. More pressure is put on these older students to be a positive influence on the incoming and second-year students, and in this way, they also gain the perspective of a leader. Over the course of just a few years in the program, a student will have gained two points of view, both of which they will encounter when it comes to life after high school.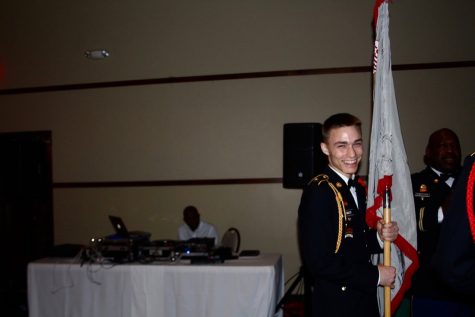 Just a few weeks into JROTC IV, known as headquarters company to those in the program, we touched on discrimination in a way that I had yet to in any class at Enloe. With how politically aware we consider ourselves and our teachers to be here, how important tolerance is for us as a student body, the reality of Enloe is that we just do not have the diversity class by class. AP and honors classes are brimming with all the same types of people, all the same socioeconomic standing, almost entirely the same ethnicity or a couple of ethnicities. This is not direct discrimination on the part of the staff or Wake county by any means, but it does mean that the experience many of us have with diversity is the people who push us around in the hallway. This is not a good first impression to say the least, but luckily I have had a class for four years that has brought me into an environment where I feel I can be myself, yet I am also surrounded by people who come from very different backgrounds than my own. From this the learning for me is tenfold. I am immersed in groups of people who teach me the way the world really is, not just how my sect of society functions. My peers have done more than any teacher ever could, they have taught me who I want to be, not just what I want to do.
Experiences are in no way easily summed up in just a few paragraphs, but the esteeming praise I have expressed, and the people who make it all true should be recognized for all that they do not only for each other, but for the school too. Nearly every school event is staffed in someway by JROTC cadets, from flight school to school beautification, we do it. This is only made possible by Major Robertson, Sergeant Williams, and every single cadet involved. By far the best way anyone outside the program can support the positive influence our program is able to bring to Enloe is by making JROTC known, supporting its cadets, and even by joining. For many, it may be too late, but no organization thrives without the people behind it, so just putting it out there that JROTC exists, teaches, and helps the community is enough to encourage what we want from incoming and current Enloe scholars: enrollment. We aim to take a fresh set of 100 individuals and give them a "Highschool Experience" worth relishing, and one with long-lasting effects on their self improvement.
Leave a Comment
Donate to Enloe Eagle's Eye
Your donation will support the student journalists of Enloe Magnet High School, allowing us to cover our annual website costs. We are extremely grateful for any contribution, big or small!
About the Contributor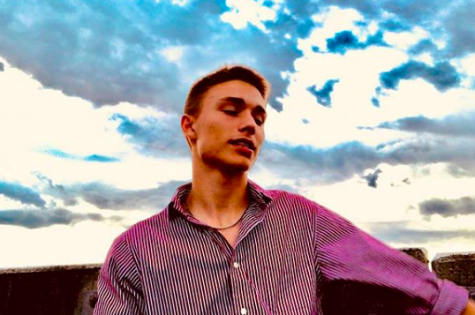 Cole Headley, Staff Writer
A very busy high schooler, Cole has a job, attends JROTC practice daily, and plays soccer in the spring. He is passionate about writing and photography...