Latest Enloe Insta Trend And The Accounts Following You
Coinciding with the start of this school year, Enloe students witnessed a dramatic takeover of their Instagram feeds in the form of various Enloe-related accounts. These accounts discuss everything: from reviewing mayonnaise, to posting pictures of Enloe students T-posing. The history of the Enloe account is a long and extensive one, but we are experiencing its peak right now.
It all started with @myschoolsfloor, where an anonymous Enloe student began to post a collection of photographs which featured the very best of the floors of Enloe. Slowly, the Enloe community began to provide their own pictures of floors which began to stretch as far as the country of Mauritius, reflecting something as beautiful as our diversity in something as boring as our floors.
That groundwork laid by @myschoolsfloor later stretched into accounts such as @enloe.waterfountains, @enloehair, and @enloefits, which all work as pages that feature specific people or items, just as @myschoolsfloor did. 
But despite @myschoolsfloor's early pioneering efforts and its tangible influence as listed above, there's no disputing that @enloe_memes is the current king in the field of Enloe related Instagram accounts, as proven by their recent breaking of the 1000 follower barrier. Partnering with the accounts @enloe_memes_review, @enloe_memes_review_review, and @enloe_memes_rereview, the meme page now synonymous with Enloe has invigorated the students of Enloe to put out purposefully humorous, and even nonsensical content on various accounts. These fan favorites include a separate meme page in @memes_enloe, @enloe.mayo, @enloe_tea, and the account which compiles and reviews them all: @enloeaccounts.
But one page that stands out amongst the rest is the fan page of The Eagle's Eye's own Charlene Wu: @eaglescholarcharlene. Run by Broughton student Destiny Lee and another Eagle's Eye staff writer, Crystal Leung, the Charlene Wu fan page posts content which includes "facts" about Charlene (For example: "Charlene does NOT like the elderly."), photos of Charlene participating at various Enloe clubs and events, and a totally unrelated edit of a police officer dancing.
"I got a notification… I looked into it and it's just this @policewake guy. I looked at his profile and he was verified with several thousand followers," Crystal says. "We posted something else, which had an edit of a police officer, and I tagged him in a comment and he commented with the 'laughing so hard I'm crying' emoji."
Crystal is fully aware that her decision to make the fan page was inspired by the waves of other Enloe related Instagram accounts to come before her own. Although accounts like Crystal's may seem silly, they have genuinely connected people from all over the school to discuss their favorite Instagram accounts. Starting with an account which posted pictures of our floor, we sure have come a long way.
Leave a Comment
Donate to Enloe Eagle's Eye
Your donation will support the student journalists of Enloe Magnet High School, allowing us to cover our annual website costs. We are extremely grateful for any contribution, big or small!
About the Contributors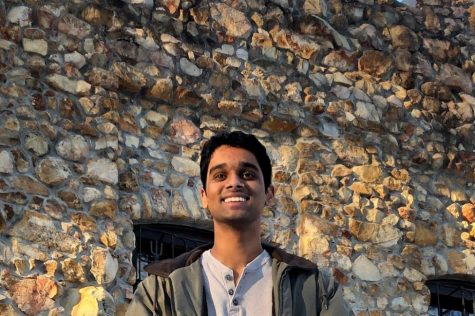 Arul Gundam, News Editor
An avid cricket fan, Arul balances out his schedule between Kanye homages and Kelly K references. According to his co-editor, Joey Marmaud, he is one of...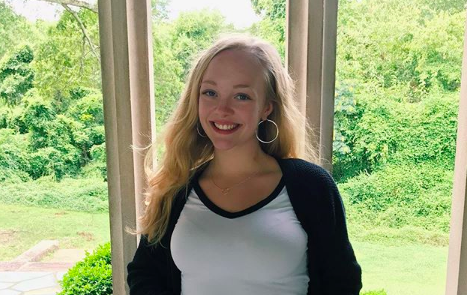 Madison Goodwin, Opinion Editor
Madison found her passion for opinion because of her love of Saturday Night Live and the editorial section of The New Yorker and New York Times. She spends...