Black Student Union's Plan for 2019-2020
"This year, Black Student Union's goal with every event is to educate and outline issues that we face at Enloe. Problems can't be solved by having just a one-sided view. If we bring in another perspective and welcome the rest of the student body into the discussion it will help us overcome adversity more effectively."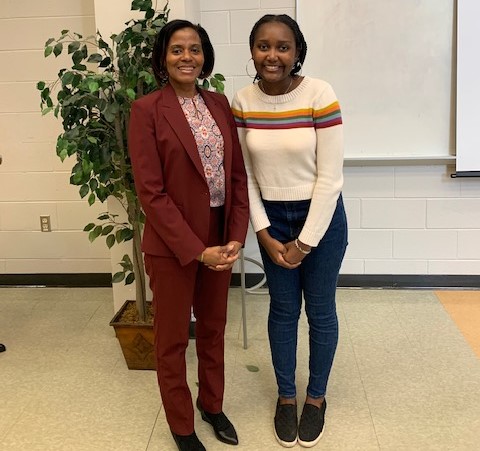 Enloe's Black Student Union has big plans for this school year. The club already has one successful meeting under their belt and several more are on the horizon. On Tuesday, October 15th Enloe's Black Student Union hosted a guest speaker, Dr. Kimberly Bethea, Duke University's Academic Resource Center Director, who spoke about her work helping make the transition from high school to college as smooth and painless as possible for all of her students. During her presentation, she said, "you'd all be surprised by the number of students I work with who don't know how to manage their schedule," and this is precisely what she strives to remedy every day. She discussed the ideas of passive and active learning, saying that active learning is the best way to take in information. In addition, she denounced cramming as a study strategy and recommended that college students study for 45 hours outside of class each week. "It's a full-time job," she said. Events like this one are necessary since study strategies and time management are rarely addressed in schools. Academic pressure is prevalent in all high schools and most colleges as well, and many a time, these pressures are unacknowledged. Teaching techniques to eradicate stress is extremely beneficial to a population of students who are constantly overloaded with homework and extracurriculars.
Black Student Union has yet another barrier-breaking forum coming up centered around defining and discussing the implications of being a first-generation African American. Laila Dancy, the club's president, explained it as follows, "A lot of black students don't really understand where they come from, so this event will hopefully break down some of those barriers and misunderstandings." Board members plan to have a panel discussion where first-generation African Americans are given the opportunity to talk about their experiences.
Later in the year, BSU is having an alumni day. Former board members will come back and talk about their experiences at universities known to be historically black (HBCU) or historically white institutions (PWI). The board hopes this event will reveal new perspectives that these students may have come across during their time in college as well as sending the message that students can succeed no matter where they go.
The organization also wants to increase outreach to nonblack students in order to have more productive and effective discussion. Laila says, "This year, Black Student Union's goal with every event is to educate and outline issues that we face at Enloe. Problems can't be solved by having just a one-sided view. If we bring in another perspective and welcome the rest of the student body into the discussion it will help us overcome adversity more effectively."
Leave a Comment
Donate to Enloe Eagle's Eye
Your donation will support the student journalists of Enloe Magnet High School, allowing us to cover our annual website costs. We are extremely grateful for any contribution, big or small!
About the Contributor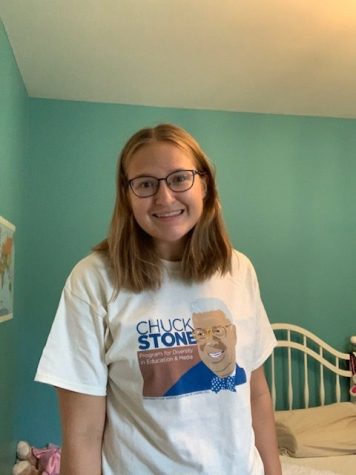 Olivia Pluska, Editor
Olivia is an avid swimmer who thoroughly enjoys obsessing over niche topics such as the Youtube series Unhhh, featuring two of her favorite drag queens....