Revising our Vision
PTSA rewriting our vision statement to encapsulate voices of all
Dr. Chavis has dubbed 2019-2020 the year of visionaries. This theme was upheld Wednesday night at Enloe PTSA's first meeting of the year. The first of a three-part series, Enloe admin and PTSA have partnered in leading an effort to revise Enloe's vision statement. As many companies do, Enloe administration has decided it is time to revamp our vision to encapsulate the values of all of its stakeholders, that being teachers, parents, students, and the community.
Dr. Chavis, and administrative intern, Sarita Shaw, stood in front of a humble group of thirty parents and a few select teachers as they pitched their idea of revisioning the school. Dr. Chavis emphasized that he wanted this to be an open and transparent process, making it a priority to incorporate the voices of all Enloe community members, especially the students. He feels that students' opinions are some of the most valuable and with only three students present at the meeting, the most difficult to come by.
Attendees were asked to write down three things they love about Enloe and three things they would imagine the perfect high school having. Then through a collaborative effort, small groups of students, teachers, and parents worked to develop their ideas into subgroups and reduced them to a simple word or phrase. These were submitted through an electronic form. Some of the most popular submissions focused on safety, integration, and creativity. 
Dr. Chavis mentioned seeking out a wider breadth of students and teacher input through additional outreach. These inputs are important as they will be used to craft the new and improved vision for what Enloe stands for and where we are going. At the next meeting, these ideals will be put into action. Dr. Chavis explained that only with shared understanding and shared commitment across stakeholder groups, can we achieve a new vision for Enloe. The next step in the process is to identify which values Enloe is upholding with integrity and which are goals to be reached. A plan will be made to reach these goals, including what should be done and who is responsible for carrying out these tasks. 
For the most productive and meaningful meeting, we need as many representatives of the Enloe community as possible. If you have ever had the thought, "Enloe really ought to…" or "I wish we had…", then this meeting is for you. Enloe PTSA and admin want to hear the voices of Enloe and adopt them into the shared vision.
The date for the second part of the series is scheduled to take place on January 14, weather permitting. 
Leave a Comment
Donate to Enloe Eagle's Eye
Your donation will support the student journalists of Enloe Magnet High School, allowing us to cover our annual website costs. We are extremely grateful for any contribution, big or small!
About the Contributor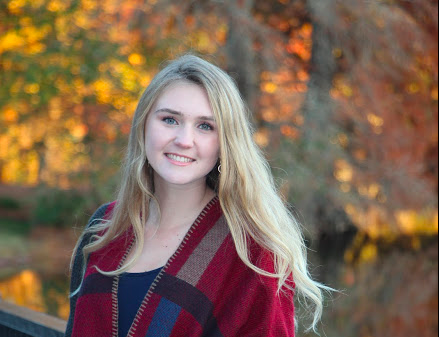 Eliza Davis, Publicist
Eliza manages and creates content for the Eagle's Eye social media. She also especially enjoys writing features articles.