Food of the Month: Sesame Sticks
Some kids live by their sweet tooth: beg for candy, eat, and repeat. But when I was a preteen, I took everything with several grains of salt. Those delightful little crystals enthralled my waking appetite more than any budget Kroger ice cream. Unfortunately, as any salt connoisseur will soon discover, putting more than a pinch of salt in your mouth at any given time is the gateway to ickiness. In order to consume large amounts of salt without gagging, you must pair it with something. Enter the sesame stick. Three-to-four centimeters of munchy-crunchy wheaty savory bliss. To a piquant lil' tyke like me, the appeal was instantaneous: I got the salt without mom telling me to halt. In fact, my parents had no problem collaborating with my new craving, buying whole bags of the stuff and using it for tasty recipes (one of which I will share below). Looking back, it's easy to see why: despite their sodium content, sesame sticks are a much healthier and fulfilling snack than greasy potato chips. 
Crunchy Sheet Pan Sesame Crusted Chicken: Credit Chattavore
Serves Four
Contains Gluten
Ingredients
1 1/2 cups sesame sticks 

1/2 cup all-purpose flour

1 egg, beaten

salt and pepper

4 chicken thighs, trimmed (about 1 pound)

olive oil spray
Instructions
Place a sheet pan in the oven and preheat the oven to 450°.

Crush the sesame sticks to fine crumbs in a food processor or in a sandwich bag using a malled or rolling pin. Place in a plate or large bowl. In another large bowl, place the flour and season it lightly with salt and pepper. Place the beaten egg in a third bowl.

Place the chicken on a cutting board and cover with heavy plastic wrap. Use a meat mallet or heavy skillet to pound the chicken to an even thickness.

Dip each piece of chicken first in flour, then egg, then sesame stick crumbs.

Spray a sheet pan with olive oil spray. Place the breaded chicken on the sheet pan and spray the top with olive oil spray. Place in the oven for 10 minutes, then flip and bake for an additional 10 minutes. Serve immediately.
Link to Original Recipe https://chattavore.com/crunchy-sheet-pan-sesame-crusted-chicken-apricot-mustard/
The Eagle's Eye will not be held responsible for any injury resulting from the application of this recipe 🙂
Leave a Comment
Donate to Enloe Eagle's Eye
Your donation will support the student journalists of Enloe Magnet High School, allowing us to cover our annual website costs. We are extremely grateful for any contribution, big or small!
About the Contributor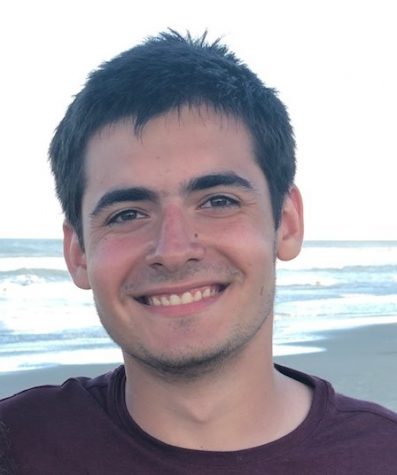 Bran Poster, Editor


Gerbrand, alias Bran, is a fresh, energetic senior with plenty of ideas. He enjoys singing in the Enloe Chamber Choir, being respectful, and sharing...