Frida (2002): A Passion Project
A Bisexual Visibility Day Special
Frida (2002) was a decade and a half in the making. A biopic dedicated to a disabled, neurodivergent, bisexual, biracial German-Jewish Latina artist was a longshot from the start.  Nancy Hardin, the initial pioneer of the film, had it passed around and while at first the premise seemed irrelevant, a few years later, Kahlo and her work were Orientalized by the Western view. Casting and plot-focused decisions were a constant mess, between the disappointing initial whitewashing of the cast and the idea of a joint Diego Rivera biopic idea being bounced around. Somehow through all the white bureaucratic Hollywood tomfoolery, Kahlo's story emerged. She was to be played brilliantly by the Mexican-American actress Salma Hayek and center on Frida's genius, although the turmoil Rivera introduces into her life story has its own place as well.
The scope in which they represented Kahlo's bisexuality was both non-exaggerated and unapologetic. Throughout the depiction of her life it was not blatant, like many "coming-out of age" teen movies, even throughout her early adult life. Frida is an example of what LGBTQ+ representation should be. Cultural appreciation, and inclusivity, not a stereotypical spectacle made for the enjoyment of the male and Western gaze. During her early 20s, she had no problem showing her sexuality in her work. And so, nonchalantly representing her female partners in the film was the best way to represent her bisexuality. 
Kahlo once said, "There have been two great accidents in my life. One was the trolley, and the other was Diego [Rivera]. Diego was by far the worst". Of all of the quotes come to life in this piece, none rang truer than this. Diego Rivera was her lifetime companion, on-again-off-again husband, and fellow pioneer of Mexican Folk art. The comradery, anger, and at times, disturbing amount of passion felt between the two was human, as well as terrifying. The manipulation in Rivera's words and the pain in Kahlo's was a continuous pattern, as an abusive relationship often is.
The way color is used in this film, and where it is absent, does an impactful job of visually portraying Kahlo's vibrant personality, along with the pain she suffered throughout her life. This movie punches the viewer with vivid shots of bright color and reels them back in with less saturated moments, putting emphasis on more melancholy, character-driven moments. The general aesthetic of the movie is incredibly varied as well, utilizing moments of varying animation styles to capture the surrealism of her life and has a great impact on how it was represented in the movie.
Her paintings exemplified her life with enormous leaps of surrealism. The incorporation of transitional periods being portrayed by spectacular homages to her creations made the viewing experience that much better. The placement, costume, and makeup for each set was a feat of color and movement. It blurred the line between her life and her art. Little clips of mastery, however small, bring a smile of familiarity to the audience's face.
Frida explored unknown aspects and boundaries of her story. From her relationship with her father, to her uncomfortable time spent in the often-xenophobic US, there were sides unleashed most well-read artists are new to. Frida is a piece interweaving the art, emotion, and truth in a beautiful, concentrated story. We'll call it what it is: a passion project.
Leave a Comment
About the Contributors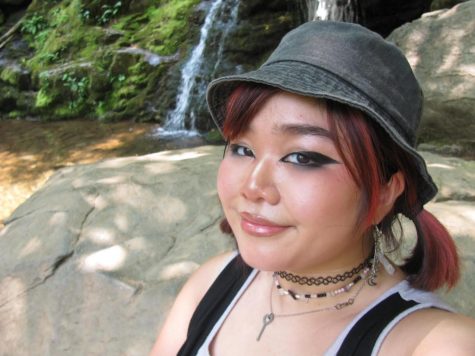 Crystal Leung, Graphic Designer/Publicist
Crystal Leung is a senior who makes (platonically) sexy graphics for the Eagle's Eye instagram (@enloeeagleseye). She is this year's graphic designer/publicist...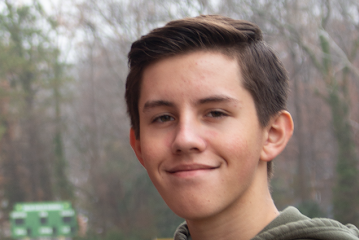 Ian Albino, Staff Writer
Ian is a senior who joined the newspaper for more chances to spend an unhealthy amount of time on Photoshop. He enjoys doing graphic design work, spending...