The Keystone XL Pipeline and Why It's So Controversial
On Sunday, January 17th, President-elect Joe Biden's transition team released a list of about a dozen executive orders to be made on his first day in office. One of these actions is to rescind the Keystone XL Pipeline's permit, canceling the remainder of the controversial pipeline from being built.
The Keystone XL Pipeline is essentially a line of pipes that stretches from Alberta, Canada all the way to Houston, Texas. Its purpose is to transport Canadian crude oil to American refineries. Keystone was first proposed in 2005 by TransCanada Corporation and consists of four phases. The first three phases have already been built, the most recent of these being opened in 2016. The fourth phase is what Biden plans to cancel from being built, it was planned to cover 1,179 miles of land. Although the pipeline is operational as is, the fourth phase would allow a much quicker route for the crude oil to travel through.
The Pipeline was delayed from being further built in 2015 by then-President Barack Obama over concerns for the damage it would have on the environment. Only four days after he became President, Donald Trump began taking action to renew the Pipeline's permit to be built. Since then, Montana District Judge Brian Morris has been at war with TransCanada Corporation, as Montana's cooperation is an absolutely crucial part of the fourth phase of Keystone.
The cancellation of the fourth phase of Keystone is a monumental victory for environmentalists, as they have been protesting and petitioning against the pipeline ever since it was first proposed. Their concerns over the pipeline mainly consist of further dependence on fossil fuels, crude oil leaks, and dangerous emissions. 
Senator Bernie Sanders expressed his main reason for opposition to the pipeline was the threat crude oil has on the environment. "At a time when the scientific community is virtually unanimous in telling us that climate change is real, that it is caused by human activity and carbon emissions, and that it is already causing devastating problems in the United States… it is absolutely imperative for the future wellbeing of this country that we listen to the scientists and we begin the path forward to break our dependence on fossil fuel."
This announcement is a devastating loss to the crude oil industry, as the fourth phase of Keystone would have allowed more crude oil to be shipped to refineries at a quicker pace. The main arguments in support of Keystone are that pipelines provide jobs, contribute to the economy, and that pipelines are safer than transporting oil by other methods. 
Although pipelines do provide many jobs, the majority of these jobs are temporary and pay minimum wage. Pipelines are without a doubt the safest method of transporting crude oil, but it should be noted that crude oil is highly corrosive and still manages to damage pipelines and cause leaks, which can find their way into aquifers and reservoirs. Since 2016, it is estimated that the Keystone pipeline has leaked about 383,000 gallons of crude oil in North Dakota, according to state environmental regulators.
This executive order along with the executive order that sets the U.S. on course to re-enter the Paris Climate Agreement leaves environmentalists hopeful for the Biden Administration after four years of President Trump rolling back Obama-era environmental regulations. This executive order is a massive first step for the Biden administration in terms of the environment, and many hope that it is the first to bring the United States on track to depend less on fossil fuels and invest in green energy.
Source: "Keystone Pipeline Leaks 383,000 Gallons of Oil in North Dakota." New York Times.
Leave a Comment
Donate to Enloe Eagle's Eye
Your donation will support the student journalists of Enloe Magnet High School, allowing us to cover our annual website costs. We are extremely grateful for any contribution, big or small!
About the Contributor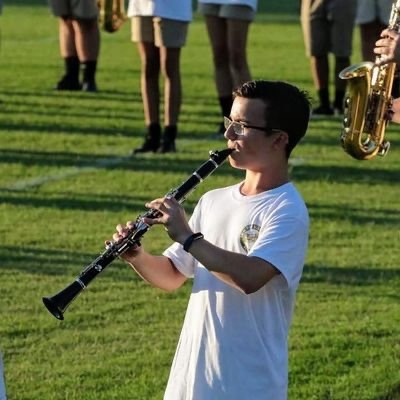 Matthew Burkhart, News Editor
(He/him)

Matthew is a senior and is very excited to be the news editor this year! He loves writing about political issues and local news. Outside of...