Top Things to Do at Wrightsville Beach
Going anywhere for the first time can be nerve-wracking, especially when you don't know what to do or where to go. We experienced this on our  day-trip  to visit Wrightsville Beach this spring break; a great surprise as one of us has a phobia for water. But we managed to have an adventure filled to the brim with comprehensive beach activities that don't actually require you to go in the wide expanse of sea, Eagle's Eye approved, to help you on your Wrightsville excursion with summer starting soon!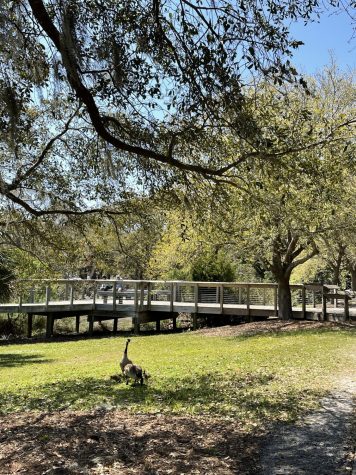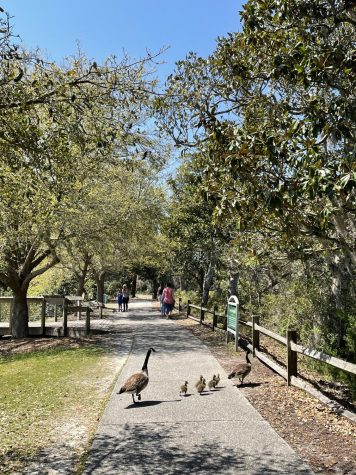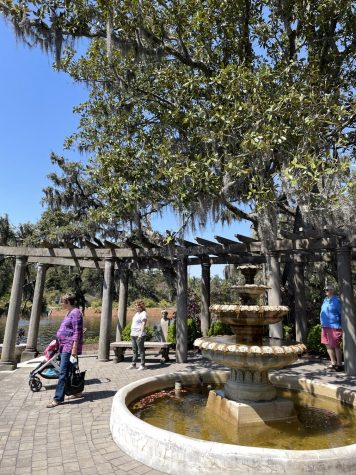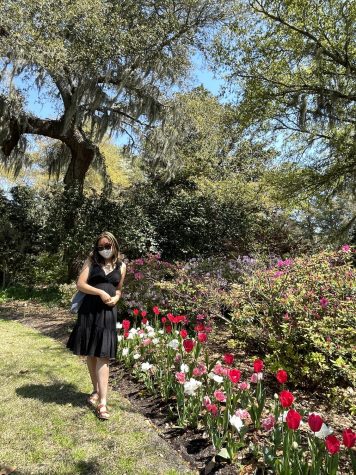 300 Airlie Rd, Wilmington, NC

Price: $9 (General Admission), $3 (Ages 4-12)

COVID precautions: Tickets must be purchased online, masks required indoors

Hours: Daily 9am – 5pm

Parking: Included in ticket
With more than 67 acres, the Airlie Gardens were the most beautiful garden we had ever seen. The gardens had a brisk paved loop surrounded with colorful flower arrays and breathtaking oak trees. Make sure to stop by the pier and art sculptures while making your loop! A nature trail is also an option, with no pavement and more naturally growing landscapes, we ran out of time and weren't able to walk it.  The day we went had perfect weather, with clear skies and at 70 degrees, so this might not be a tourist stop for an overcast day as it might minimize the beauty. If you're looking for a place to fulfill that daydream of running through a quiet street surrounded by caving-in trees and vibrant flowers, we highly recommend it!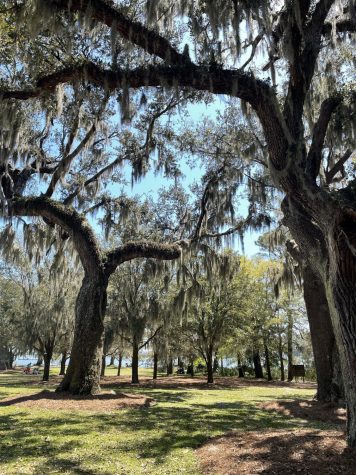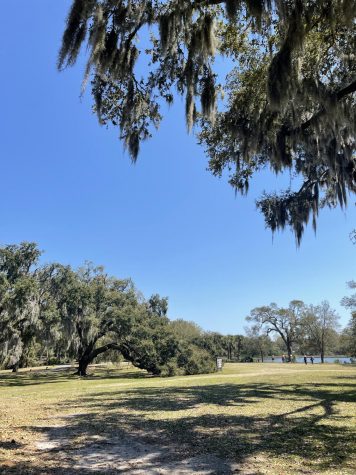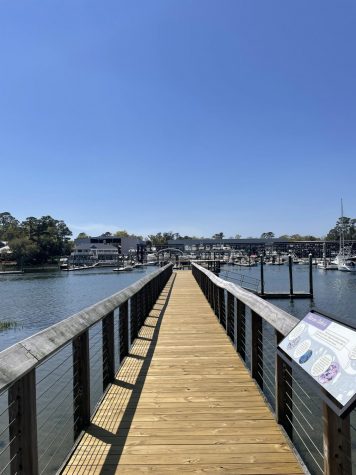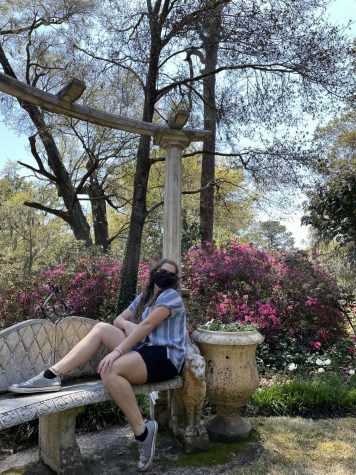 Wrightsville Beach Museum of History
303 West Salisbury Street, Wrightsville Beach, NC
Price: Free Admission and 2 Hour Parking

Hours: Wed-Fri (10AM- 4PM), Sat (12-4PM), Sun (11AM-3PM), Mon-Tues (Closed)

Note: Temporarily closed due to COVID
Learn about the fascinating historical times of the North Carolina coast! An authentic 1909 beach cottage, walk through and feel as if you're living out a period piece. We were so excited to see the Wrightsville Beach Mailbox, but were devastated to find the museum was closed.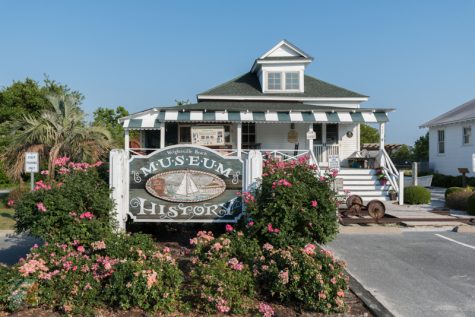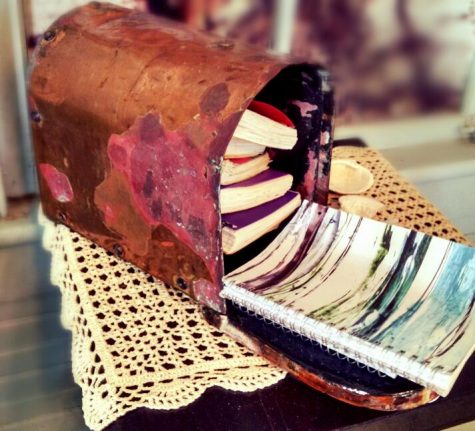 Wrightsville Beach Mailbox 
Several years ago, a New Hanover County couple built a mailbox supplied with notebooks and pencils on the beach where anyone could write and leave unaddressed notes for others to read. Messages ranged from simple tourist comments to heart-wrenching lines, such as…
"If you ask me, I'll say yes, I am ready now."
"Why did you go and leave the people who loved you so much? Dear God, please help get my family back together again. God does answer prayers." 
Unfortunately, after getting defaced multiple times, the mailbox had to be moved to the Wrightsville Beach History Museum. 125 notebooks archived with letters can also be found at the museum. Definitely read some and maybe leave your own when you visit!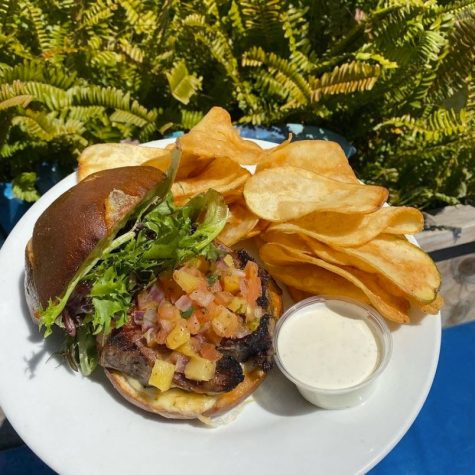 1410 Airlie Rd, Wilmington, NC
Price Range: $$

Hours: Daily (11:30AM- 9PM)

COVID precautions: Masks required, sanitized tables, Curbside pick up and dine-in.
After a long walk on a beautiful morning, we found ourselves craving some fresh seafood with a waterfront view. Enter the Fish House Grill, located on the same street as the gardens. Even at 2PM, the local restaurant proved to be extremely popular with a 30 minute wait time. Parking was also difficult as there were only six spots next to the building, although upon a further drive down the road, we discovered extra parking spaces for overfill. However, the wait proved to be worthwhile  as we were able to get a table next to the pier and the seafood was hands down amazing. Unfortunately, we were not able to get any photos before devouring the food. Highly recommend the crab dip!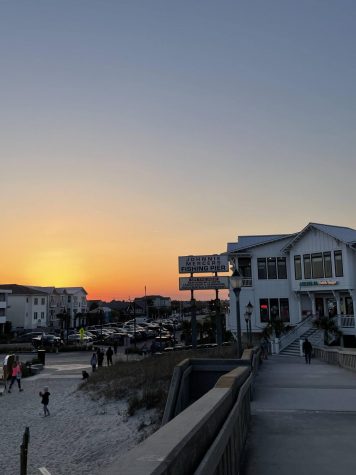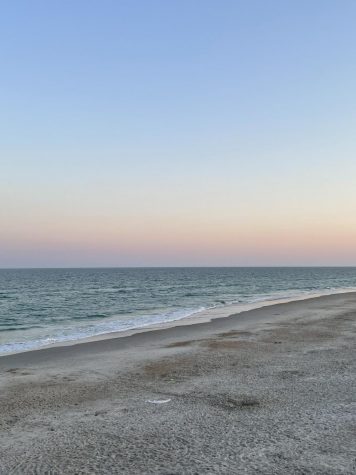 The Actual Beach
 Most families had left by 5PM, so we had a relaxing time at an empty beach. Getting there was less difficult than expected, with Wrightsville's many beach access points. Parking at Access #16 cost $5/hour or $20 for an all day pass. Note that parking lot hours are daily from 7am to 9pm. The lot was a short walk from the ocean, though lugging around chairs was still a mild pain, especially since we ended up laying on a blanket the entire time.  The sunset and nice gift shop keepers made it worth it, but we would suggest bringing a sweatshirt if you plan to stay until sunset as the wind gets fairly chilly. As we watched the sun set on what was as close to a perfect day could be, we reminisced on the memories we made from the places we would have to return to on a sequel trip to Wrightsville, as you should too! 
Leave a Comment
Donate to Enloe Eagle's Eye
Your donation will support the student journalists of Enloe Magnet High School, allowing us to cover our annual website costs. We are extremely grateful for any contribution, big or small!
About the Contributors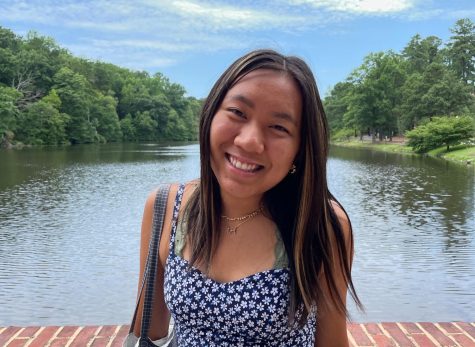 Charlene Wu, Co-Editor in Chief
Charlene's pass-times include: evaluating her Google Calendar color scheme, baking Tres Leches, and parking badly. Ask her, "How was your day?" and she'll...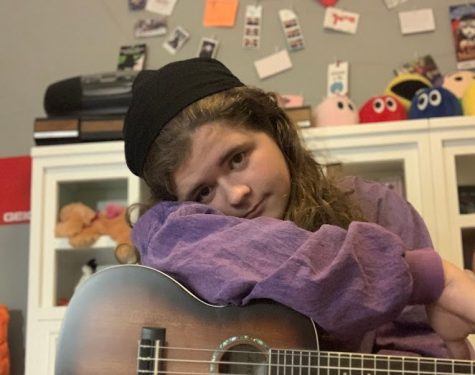 Gwen O'Connor, Co-Editor in Chief
(She/her)

Gwen is over-the-moon to be back in school for her senior year, and to be Co-Editor in Chief of the Eagle's Eye! Her favorite topics to write...