Lindsay Lopez: Fighting For a Food Allergy-Friendly Future
Imagine having to thoroughly plan out every meal you eat, often having no options when eating out, or even missing out on birthday cake at a friend's birthday party. This is the reality for the 32 million Americans with food allergies, 5.6 million of those being under 18, or roughly two per classroom.
Lindsay Lopez, a junior at Enloe, is allergic to six of the eight FDA-labeled food allergens and uses her story to contact politicians and fight for a food allergy-friendly America.
Over the last few months, Lopez has been lobbying for the ratification of the Food Allergy Safety, Treatment, and Research Act (FASTER) Act in the national congress. She defines the FASTER Act as "a bipartisan legislative bill that was introduced in the house of representatives by representative Doris Matsui…  The bill will allow sesame to be labeled on all food products and it would also provide a lot of funding for more allergy research that would be needed to increase treatments and possibly even [lead to] a cure." The FASTER Act is a crucial legislature for those with food allergies, as an estimated 1.5 million Americans have a sesame allergy.  Without having sesame labeled on food products, it isn't uncommon for those with the allergy to have allergic reactions by not reading the label of every food product they consume carefully.
Currently, there is only one method that doctors use to attempt to cure food allergies, which is called an Oral Food Challenge (OFC). According to Lopez, "Basically what you do is you go into the doctor's office and you eat food that you're allergic to under their supervision." Doctors hope that with OFCs, they can truly diagnose food allergies and, very rarely, cure food allergies after building up a tolerance to an allergen. Although OFCs have a chance of alleviating food allergies, this method is very outdated and distressing for those participating in the challenge. Lopez expressed that "Oral food challenges are definitely very miserable for all of us who have allergies because they give us so much anxiety… Doing treatments that aren't oral food challenges, like just possibly taking pills or some kind of medicine that can reduce our allergy symptoms, would totally increase our quality of life and it would really decrease our anxiety overall."
Even though there are no definite treatments to cure food allergies, that doesn't mean that finding a treatment is impossible. Treatments will be found the same way other treatments are found: with research. However, food allergy research is incredibly underfunded. In passing the FASTER Act, the government will be agreeing to fund research efforts in order to find a treatment for food allergies.
The FASTER Act was just passed by congress on April 14th after it was sent back to the House for review after the senate passed the bill on March 3rd. Now the bill just has to go through President Joe Biden, who is expected to pass it.
The astonishing thing about the passing of the FASTER Act is that it was passed as a bipartisan bill, as the majority of Republicans and every Democrat voted for the bill. In a government that is incredibly divided, it certainly is reassuring that there are some topics that both sides can agree on. Lopez expresses the same relief with the passing of the bill: "I think it's really important overall to understand that not every legislation is completely being debated and controversial, because this is one of those things that every single senator understood."
Along with 149 other food allergy advocates from across the country, Lopez attended the Courage at Congress Virtual Fly-In in March of this year. Normally this event would consist of food allergy advocates entering the capitol and speaking with congressional members, spreading their stories, and lobbying for the FASTER Act as a grassroots organization. This event was organized by Food Allergy Research & Education (FARE), in which Lopez is a member of the Teen Advisory Group and the Grassroots Advocacy Committee. Because of traveling concerns due to the pandemic, FARE transitioned this event to a digital format, in which Lopez was able to speak with the legislative assistants of NC Senators Thom Tillis and Richard Burr. Lopez believes that the stories she and her colleagues shared with politicians personalized the FASTER Act, ultimately leading to its great success in congress.
Lopez's next plans are to lobby for food allergy action in our local government, as she explained that food allergy issues are rarely seen in state legislatures: "The people in capitol hill know about the bill very well, but I don't think there are any local representatives that really know much about it, so maybe if they could make contributions to the bill or have a version of it in the state senate, that would definitely help people."
Leave a Comment
Donate to Enloe Eagle's Eye
Your donation will support the student journalists of Enloe Magnet High School, allowing us to cover our annual website costs. We are extremely grateful for any contribution, big or small!
About the Contributor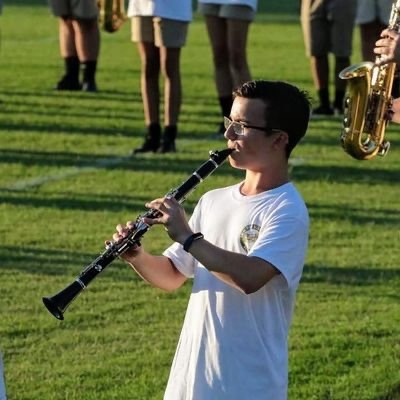 Matthew Burkhart, News Editor
(He/him)

Matthew is a senior and is very excited to be the news editor this year! He loves writing about political issues and local news. Outside of...