The New and Rising, Build A Problem
dodie's debut album, Build A Problem is a wonderful collection of womanhood and the life of the neurodiverse navigating day to day life. I've been following her work since around 2016 when she released her music on YouTube as a self-made artist. Her debut EP, You, though enjoyable, had lighter content which is plenty well and good but needed some time to improve from a standpoint of production especially. From the beginning of her career she has had a positive influence as a role model in the mental illness community. She has become an advocate, speaking on her experiences with depression and depersonalization disorder online through social media as well as her music. As a YouTuber, she has created a community for acceptance with her work and helped create a dialogue for something as taboo as mental health and mental illness.
Build A Problem's production seems to be a new but fitting direction. The layering of each song intensifies at the right moment. It is obvious this album was more than a trek to this rising artist. 
For most of her instrumentally-heavier work, she recruites her friends. The strings' integration very much blends with her voice and her body of work. This orchestral tone creates a newfound sentimentality and some seriously iridescent chord progressions. Whoever decided cello was not a normal fixture for most bands is obviously severely mistaken and will be hearing from my lawyer. 
dodie plays piano, ukulele, and guitar herself but her own vocal direction harmonies creates a choir of herself which presents a tone of dissociation and derealization. Creating this organic sound is relatively common but rarely well-executed. This key effect created an environment to get lost in. 
dodie's Build A Problem made a soundscape of a grieving woman having to carry on despite the constant struggle of maintaining her mental health and day-to-day life. Her story is one of many and is a real window into how women work until their social and emotional battery is dead. Songs like "Guiltless" and "bored like me (demo)" show relationships as droning but emotionally investing tasks. Build A Problem is a 21st century Girlboss staple.
My Top Tracks:
"Four Tequilas Down"
"Four Tequilas Down" is an example of how it feels to let someone go. The jauntiness of the quartet backing her words before it shifts to grief shows how this song moves across the stage of grief freely and rapidly like any human would. "Just hold me like you mean it/ we'll pretend because we need it" during the bridge a chorus of dodies swell and create a round circling the audience with this realization that relationships end but for this moment we can all pretend it's not already left us. The softness of her voice and the strings create an almost welcoming place of denial.
"bored like me (demo)"
Though it's a demo, it has a sense of where it's heading production-wise. The static of the microphone makes the song feel like the early 1900s in Spain combined with the classical guitar instrumental. It's jaunty and suspicious, not unlike a fickle but passionate relationship. It details the path of a rundown connection telling her partner outwardly and openly, "I know you're bored like me."
"one last time, please (demo)"
"one last time, please" is a grieving reprise of "Four Tequila Down". It might be my favorite track because it honors the audience presenting it with the desperation of having to go on without pretending. "one last" is honest and raw and real. It asks the audience, it pleads, "can we stay pretending?"
"When"
"When" is a confessional. She details this path of derealization and nostalgia she feels stuck inside. She doesn't know when she will be able to live. This is the second version of the song to be released. It integrates this distorting instrumental composed of violin and cello which puts the audience in the shoe's of having their lives unlived as well.
dodie exceeded my expectations considering her early discography. I think my mistake was to associate her with a past self. So long ago are the days of her YouTube garage band escapades. Dodie's a real and settled musician.
Leave a Comment
Donate to Enloe Eagle's Eye
Your donation will support the student journalists of Enloe Magnet High School, allowing us to cover our annual website costs. We are extremely grateful for any contribution, big or small!
About the Contributor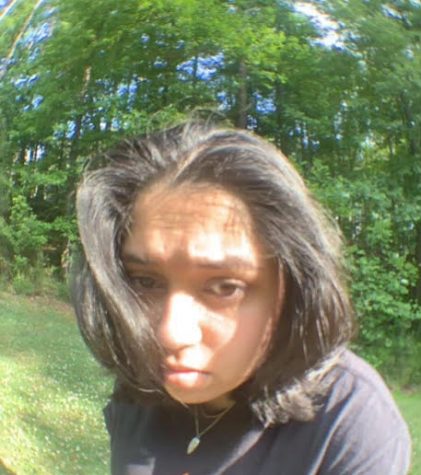 Oishii Basu, Arts & Entertainment Editor
(She/her)

A. Oishii Basu is the A&E editor on the Eagle's Eye. Outside of Newspaper, she enjoys making art, curating playlists and hanging out with...