Must See Sports: Enloe Volleyball
"They're missing out if they're not coming," says Mr. Fuss, social studies teacher at Enloe High School. And he couldn't have said it better—Enloe volleyball is a must-see event. Playing for a sports team at a school primarily known for academics is not an easy task, but the Enloe women's volleyball team rises to the challenge. With a 5-7 record, the team is beginning their venture into Cap-6 conference play, and is in competition for a highly sought-after playoff spot. With four teams in the top 25 4A schools in the Eastern bracket of North Carolina, there is fierce competition within the Cap-6 Conference. But after a disappointing season last school year, middle blocker and senior varsity captain Mackenzie Telfaire is confident in this year's team: "This is probably the best group of girls I've had in all four years." 
A worldwide pandemic brings many different challenges to school sports, the disappearance of the close-knit family bond being one of them. When Telfaire looked back on the 2020-2021 season she was disappointed, but was able to find reasons for the team's lack of success: "We didn't get to have those team bonding or 'outside of the gym' experiences". But one positive of that situation is that the team is even more motivated to succeed with the team culture restored. Access to their locker room, the ability to have pre game meals again, and the ability to spend time together with each other in a non-volleyball environment is greatly beneficial to the team. On game days, the team will have a meal together (Olive Garden being their favorite), spend time together, and work on homework before watching the JV game and warming up. 
If the JV team is any indicator, the future of Enloe volleyball is extremely bright. With a 7-5 record, the JV team has been successful from the start of the season and hopes to continue their form into conference play. Scarlett Raynor, a sophomore and setter for the JV team, spoke about her ambitions with the JV team for the rest of the year: "I just want to keep winning." Raynor also loves the tight-knit bond of the volleyball team that has returned after a year away. Raynor has big ambitions for the future, "I would love to make it to state championships with varsity". 
"Something good is always happening, cause volleyball is such a fast paced game, there's always something going on, something you can get excited about, get hyped about", says Telfaire. She is passionate about the energy that fans could bring into game days. Supporting sports like volleyball could be the key to unlocking their full success. With packed bleachers and energy coursing through the gym, it could provide the motivation to get a game over the line. Rina Barbera, who was attending an Enloe Volleyball game for the first time noted the energy and enjoyment from her experience at the game: "They're seriously fun… watching my friends on the team get all happy is just super cool, and [being here] in the stands cheering them on, it's just really great." With the end of the season quickly approaching and senior night coming up, be sure to come out to the East Gym and support your Lady Eagles!
Leave a Comment
About the Contributors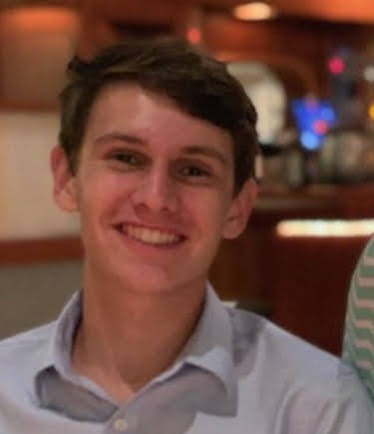 Greene Rand, Staff Writer
Greene Rand is a junior at Enloe and plays on the men's soccer team. When he is not playing soccer or doing schoolwork he enjoys spending time with his...
Mason Rheinhardt, Staff Writer
Mason Rheinhardt is a Senior at Enloe High School, and in his first year on the Eagle's Eye. An avid musician, he plays the saxophone in the Enloe Jazz...