New Year, New Ball: ECB Announces 2021 Beneficiary and In-Person Changes
At first, no one was sure if an in-person dance would even be possible this year. But it was the constant advocacy from the student body that pushed for its start. "Dr. Jordan came to me about a month ago, and said that she had students from all backgrounds and all walks of life come and ask her literally every day, 'Can we please have Charity Ball?'" says Mr. Barilich, Enloe Charity Ball (ECB) director. Now with district approval, Charity Ball is back and running at full speed to raise $150k for Haven House Services. The dance will be on December 11th, 2021 at Marbles Kids Museum. 
ECB's History with Haven House
Haven House was the top pick for this year's beneficiary, for their proximity and impact within the Enloe community. This nonprofit organization runs a 24/7 year-round shelter off Hillsborough Street for homeless youth called Wrenn House. The Enloe Charity Ball Fund will go towards their several preventative services to support local youth that may face homelessness, crisis at home or school, gang involvement, and problems involving the juvenile justice system. "We wanted to make sure we were working with a charity who's potentially serving the Enloe student body," explains Caroline Smyth, Student Body President, "to bring awareness so that any student who goes to Enloe [has] a chance to utilize their services." Haven House was ECB's first ever beneficiary in 2004, and raised $2,000 that year. 17 years later, ECB is coming full circle.  "Obviously, our organization has grown and evolved so much over these past years. This is now our 16th. But it's pretty fitting that we're coming back into an in person charity ball with Haven House."
Leading a New Approach and Challenge
 This year, ECB is taking on new approaches and challenges. One of their goals is to involve more of Enloe's clubs with in-person volunteering for Haven House. Creating a mural for Haven House's new building with National Arts Honors Society and maintaining Haven House's boxing gym with Enloe Marshals are just a few projects they're planning. In response to limited in-person capacity, multiple time slots with reduced volunteers in each will be managed. Another unique hurdle this year came from the delay of student council elections to this fall. Normally elected in the spring season, this year's council is working extra hard without the earlier start and mentors from past years. "We have always had great leaders. But I think it's admirable of these five [Student Body President and VPs] who never got training from 'people above them,'" says Mr. Barilich, "They volunteered to step up and not get things passed down or spoon fed to them. They're stepping into a void and charting a new path."
Social Distancing at the Dance
Regarding social distancing restrictions, big changes have been placed for the in-person dance. Charity Ball will follow all WCPSS officiated procedures for school events. Masks will be required indoors, but allowed to be taken off for eating at outdoor tented spaces in Marble Kids Museum's courtyard. Vaccinations are not a part of the WCPSS standard as of now, and will not be required for the dance. Capacity will be reduced this year and the entirety of Marbles Museum will be rented, giving more room for people to spread out. Mr. Barlich stated that at the moment, there is not necessarily a back up plan, however ECB will always adapt and follow any new event policies if the school board were to make changes.
A Vision for Success
With facing these new challenges, the determination and excitement from students is what drives ECB every day.  From the words of Caroline,"We're able to have [Charity Ball] because of the energy of the student body. It is completely to the credit of every kid who went up to Dr. Jordan and said, 'We want to have this event.' Charity Ball is about the community and it is about you guys and we are so excited to see you on December 11th." 
Ticket sales open on enloecharityball.org at around November (exact date TBD.) Of the tickets, a portion will be donated. Information about donated tickets will be released soon. 
Make sure to stay connected with ECB for the most up-to-date announcements!
Website: enlocharityball.org

Facebook: Enloe Charity Ball

Twitter: @EHSCharityBall

Instagram: @enloecharityball

Click

here

for more contact info.
Leave a Comment
Donate to Enloe Eagle's Eye
Your donation will support the student journalists of Enloe Magnet High School, allowing us to cover our annual website costs. We are extremely grateful for any contribution, big or small!
About the Contributor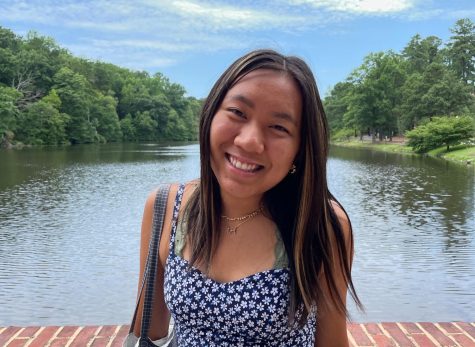 Charlene Wu, Co-Editor in Chief
Charlene's pass-times include: evaluating her Google Calendar color scheme, baking Tres Leches, and parking badly. Ask her, "How was your day?" and she'll...