Judging Your Favorite Thanksgiving Dinner Sides and Pies
Green Bean Casserole-
Let's be honest, this dish really rocks Thanksgiving. Who doesn't love a good creamy and cheesy green bean casserole? Who knew the impact that cheese, green beans (out of all things), and French Onions would have on this world? Move aside turkey, we do not need a dish that can literally be emulated by Costco's rotisserie chicken. 
Plain Stuffing-
Why? Why would you do this to yourself? I am sorry for your throat which has to suffer through the dryness that is imposed by stuffing. If you are eating it with turkey or other sides, it may taste good, I will admit. But stuffing advocates are truly scary. Did you go to Ligon?
Sweet Potato Casserole-
There are a few reasons why you could be making this. Either you want to be quirky at the Thanksgiving party or you genuinely spend time on your craft into making something that your friends and family can be proud of. It is not easy to cook on the lines of sweet and salty and we applaud you for your efforts. If you make it to be quirky, just make another pie. We need more pie in this world after a pandemic. 
Mashed Potatoes
You either went to Fuller Elementary and got enlightened by the quality of mashed potatoes served there or you are just a potato fan. No in-betweens!
Cranberry Sauce
You are bold for mixing sweet and spicy, sweet and savory with this side. But let me break the news- this is not a side, this is a condiment. Also, stop putting this on dishes that don't make sense! Why on mashed potatoes?
Mac and Cheese
No words but amazing, flawless, spectacular, perfection!
Pies:
Apple Pie
You either think this pie deserves to be made with one tablespoon of sugar to preserve the "natural sugars" that apples have (but still turns out unsweetened) or you buy this from Food Lion because you were procrastinating on your APUSH project.
Pecan Pie
You are either Mr. Condit or an individual with exceptional taste in quality cooked desserts. 
Pumpkin Pie
Thanksgiving is not Thanksgiving without Pumpkin Pie. Yes, it may be overrated. Yes, it may rely on the quality of its crust, but it is tradition and that is all that matters. If you like Pumpkin Pie you either like it because you actually enjoy the flavor or you are loyally committed to the flavor of pumpkin spice since you love the latte so much (Looking at Ms.Price).
Berry Pies
This probably tastes good. If you make this, you are unique (in a good way). This is the dish that you should bring to be quirky, not Sweet Potato Casserole. 
Sweet Potato Pie
There is only one true orange-colored pie and that is Pumpkin Pie. Case settled.
Muffins
Thank you. These will be used as snacks for Thanksgiving shopping.
Apple Crumble
Underrated and fabulous. The easiness, tastiness, and simple quality provided by this dish elevate it to the S tier. Close enough to a pie?
Leave a Comment
Donate to Enloe Eagle's Eye
Your donation will support the student journalists of Enloe Magnet High School, allowing us to cover our annual website costs. We are extremely grateful for any contribution, big or small!
About the Contributor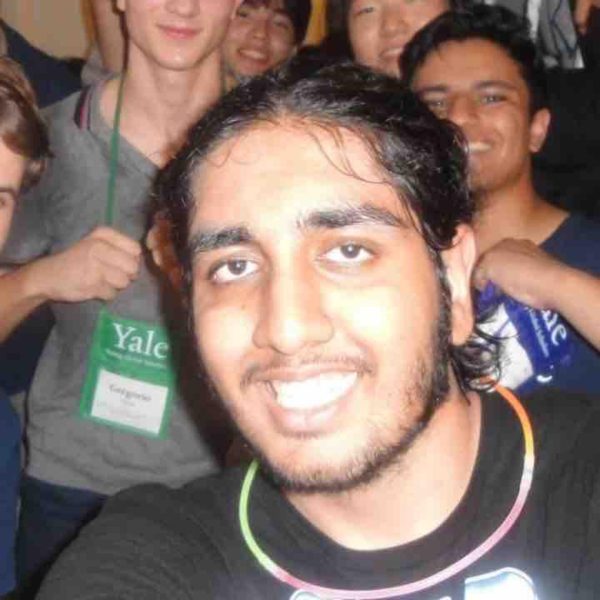 Akshat Yadav, Enloe Now Editor
(He/him)

Akshat is a senior here at Enloe. He is excited to return for his third year on the staff to work on the Eagle's Eye's newest (and best) section,...