The Book of Boba Fett: A First Look
Warning: This article contains minor plot spoilers on the first episode of The Book of Boba Fett. This article contains a broad summary of what to expect in the first episode and whether or not the series is worth watching.
On Wednesday, December 29th, the long-awaited spinoff series of Star Wars: The Mandalorian, The Book of Boba Fett launched with the release of its first episode: "Stranger in a Strange Land." 
This episode takes place where The Mandalorian left off, with Boba Fett (Temuera Morrison) maintaining his newly gained criminal empire which he just took from ousting Bib Fortuna, Jabba the Hutt's right-hand. Here, he discovers the dilemmas and dangers that come with being the crime lord of Mos Espa, the home of many intergalactic criminal gangs and outposts. With Fennec Shand (Ming-Na Wen), master assassin, by his side, the pair maintain political relations with other gangs and make examples of dissenters.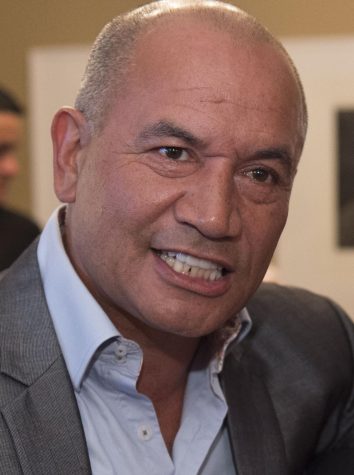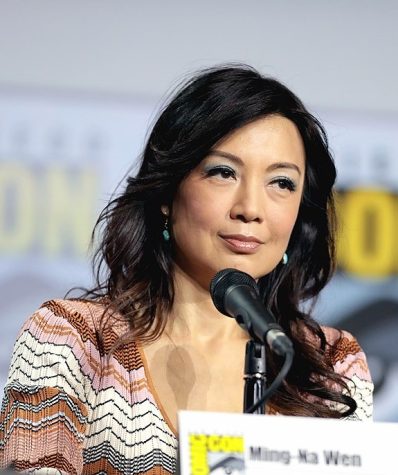 "Stranger in a Strange Land" answers questions that Star Wars fans have been asking ever since the bounty hunter fell into the deadly sarlacc pit in Star Wars: Episode VI – Return of the Jedi, over 30 years ago. The time between Boba Fett's fall in Episode VI and his return in The Mandalorian is explained through flashbacks the bounty hunter has while dreaming in his bacta tank. 
The first episode was met with mixed reactions, with many fans claiming that they were excited to see where the series was going to go, while others criticized the dichotomy between the flashback scenes and the present day. Many said that the flashbacks were much more exciting and that switching between the two disturbs the flow of the episode. Critics seem to agree that Disney held back and played this first episode safe, only introducing what they absolutely needed to at first. IGN claims that this episode is a "strong but restrained opening" and Variety reflects this sentiment by calling this first episode a "pared-down beginning."
Fans are also divided on how Boba Fett is portrayed now as his character gains depth with the influx of on-screen exposure he has had in the last year. While the bounty hunter was present in only a few scenes in the original trilogy, he is infamous for being an almost silent, but effective and brutal bounty hunter. Since the character's return in The Mandalorian, Boba Fett has been regularly shown without his helmet, which is one of the most recognizable symbols in the Star Wars franchise. This design choice gives the solemn character more humanity and reflects the antihero's morally justified actions in The Mandalorian and in the first episode of this new series, strongly in contrast with his original portrayal.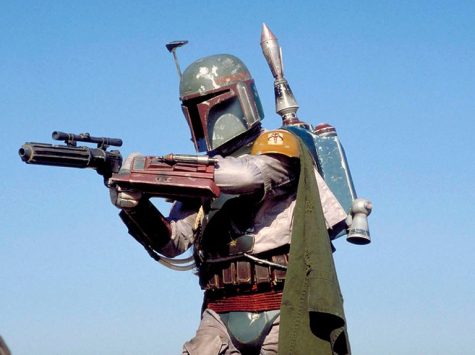 Despite its mixed reviews, it seems that all viewers of this episode can agree that Morrison and Wen portray their characters excellently, and deserved their own show. Star Wars fans were pleasantly surprised to see Morrison's return to Star Wars as Boba Fett in The Mandalorian, after previously playing the character's father, Jango Fett and his many clones, who were featured in the 2002 film, Star Wars: Episode II – Attack of the Clones. Ming-Na Wen was a welcome surprise for fans, as the actor is well known for her role in the ABC superhero drama, Agents of S.H.I.E.L.D., and for her leading role in Mulan (1998) and Mulan II (2004). Both actors are praised for bringing their culture into their martial arts work, with Morrison being trained to use the taiaha staff, a traditional Maori weapon, and Wen being trained in Kung-Fu.
Because of its phenomenal leading actors and storytelling, "Stranger in a Strange Land" is certainly worth watching for any Star Wars fans and especially anyone who enjoyed the second season of The Mandalorian. Although it is best enjoyed with prior knowledge of Star Wars, this episode can be understood without previously watching Episode VI or The Mandalorian.
The first episode of The Book of Boba Fett is now available on Disney Plus, where new episodes will be released every Wednesday.
Leave a Comment
Donate to Enloe Eagle's Eye
Your donation will support the student journalists of Enloe Magnet High School, allowing us to cover our annual website costs. We are extremely grateful for any contribution, big or small!
About the Contributor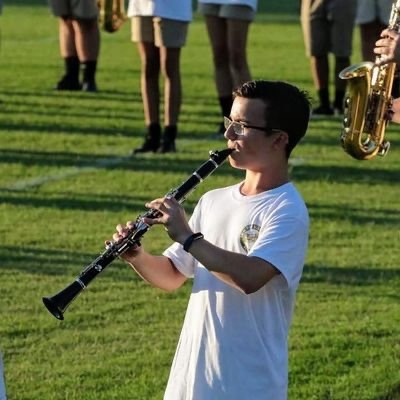 Matthew Burkhart, News Editor
(He/him)

Matthew is a senior and is very excited to be the news editor this year! He loves writing about political issues and local news. Outside of...