World Braces for Possible Russian Invasion of Ukraine
In the past month, it has become increasingly evident that Russia could attempt to invade Ukraine soon. World leaders are scrambling to evacuate diplomats out of the area and prepare sanctions before the possible assault. Why is Russia set on Ukraine, and why should we care?
"The risk of new conflict in Ukraine is real," said NATO Secretary-General Jens Stoltenberg, as within the last few weeks, an army of around 100,000 Russian troops and 1,200 tanks have gathered close to Ukraine's northeastern border. 
Russia and Ukraine have had a long history dominated by conflict, with the Russo-Ukrainian War starting in 2014 due to Russia's demand for the Crimea and Donbas regions of Ukraine. The war reached its height in 2014 when Russia placed Russian and pro-Russia Ukrainians in positions of power in Crimea and annexed the region from Ukraine. The Russian Federation was ultimately suspended from NATO in the same year for its actions against Ukraine, defying international law. Since the war began, there have been power struggles and armed skirmishes between the two countries in the easternmost regions of Ukraine.
Taking control of Ukraine would help to fulfill  Putin's view of the country being a portion of Russia's "sphere of influence." Although the Russian Federation recognized Ukraine and most of Eastern Europe's independence after the fall of the Soviet Union, Putin and the Kremlin believe in a modern, unofficial interpretation of the Soviet Union, in which Russia holds the most influence and authority. In 2005, Putin even said that the fall of the Soviet Union was "the greatest geopolitical catastrophe" of the 20th century and that Ukrainians and Russians are "one people." This view has become clearer now as Russia has strengthened its ties with former Soviet countries Belarus and Kazakhstan. Ukraine's opposition to Russia (81% of Western and 61% of Eastern Ukrainians have a negative opinion of Russia) deeply angers Putin, and he wishes to regain influence over the former Soviet country.
President Biden told reporters that Russian President Putin "will be held accountable" and has "never seen sanctions like the ones I promised will be imposed" if Russia is to invade Ukraine. The President also announced that the United States would send more troops to the area within NATO regulation. If Russia invades, "This will be the most consequential thing that has happened in the world since World War II," said Biden.
In response to the international outcry, Putin created an ambitious list of demands for NATO to meet in order to "lower tensions in Europe." The two biggest demands were a ban on Ukraine from entering NATO and for NATO to limit and remove troops and weapons from much of Eastern Europe. Russian Deputy Foreign Minister Sergei Ryabkov warned that ignoring discussions surrounding these demands could result in a "military response" similar to the 1962 Cuban Missile Crisis, the 13-day nuclear standoff which is remembered as the closest the world has ever come to full-scale nuclear war.
In response to the rising tensions and failing diplomatic action, the  U.S. State Department is warning U.S. citizens to depart from Ukraine. The department has put the country on a Level 4: Do Not Travel advisory, explicitly warning that "Russia is planning significant military action against Ukraine." The U.S. has already ordered the families of embassy staffers to evacuate and they are preparing to approve the evacuation of American diplomats before any significant conflict ensues. On January 24th, the Pentagon announced that 8,500 U.S. soldiers have been told to prepare for possible deployment into Ukraine. 
Knowing that NATO and the U.S. don't want a war, the Kremlin finds itself in a situation where it has the upper hand. This puts the U.S. in a very difficult position, some even comparing it to a " New Cold War," as the U.S. could have to consider how far they will go to defend their ally in the near future.
Leave a Comment
Donate to Enloe Eagle's Eye
Your donation will support the student journalists of Enloe Magnet High School, allowing us to cover our annual website costs. We are extremely grateful for any contribution, big or small!
About the Contributor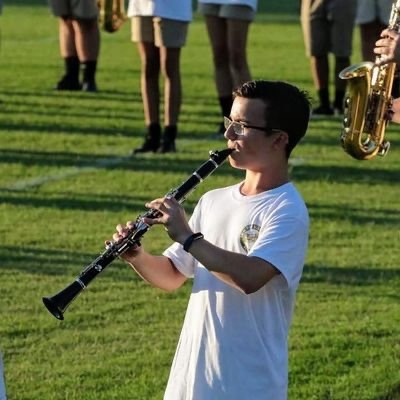 Matthew Burkhart, News Editor
(He/him)

Matthew is a senior and is very excited to be the news editor this year! He loves writing about political issues and local news. Outside of...