How Black Musicians Changed American Entertainment Forever
Throughout history, Black culture and entertainment have remained a powerful force, whether it be through the creation of some of the largest genres of music or the influence it holds over already established ones. 
Yet, the contributions of Black artists to American entertainment remains unrecognized. For many, the view of Black cultural history (especially in music) is separate from American history or collective of music. This gallery, while only a sample of songs, attempts to make readers aware of how they are both powerful when studied in the context of Black music and their impact on American culture.
King Kunta by Kendrick Lamar : 
If you're familiar with 2010s rap or know Kendrick Lamar, you probably have heard of his album, To Pimp a Butterfly. "King Kunta" is one of the most popular songs of the album; it features upbeat production and instrumentals paired with lyrics that reference the books: Roots: The Saga of an American Family, Things Fall Apart, and Invisible Man. 
Throughout the mid-2010s; King Kunta attracted much attention for themes of race relations and American politics. On the contrary, it also faced criticism as conservatives found the content offensive and anti-establishment. Throughout "King Kunta" and TPAB's other singles eras, it influenced many social justice movements, such as the Black Lives Matter Movement, and raised awareness of Black voices.  
Juicy by The Notorious B.I.G.
The Notorious B.I.G. (also known as Biggie Smalls) was a rapper based in Brooklyn, New York City. He was known for his work in the genre of "gangsta rap" and his skills as a storyteller and master rhymer. Biggie pioneered the rap scene of the '90s, advancing the importance of quality production and the east coast genre of hip-hop during the East Coast-West Coast hip hop rivalry where Biggie was in an extremely public feud with fellow MC Tupac Shakur. 
The single, "Juicy," off of the album Born to Die displays the strengths of Biggie Smalls through the usage of the very techniques that make him widely acclaimed. 
The continuous rhyme scheme of "Juicy" makes it aesthetically pleasing. For example, "Born sinner, the opposite of a winner, Remember when I used to eat sardines for dinner" and "Super Nintendo, Sega Genesis, When I was dead broke, man, I couldn't picture this", makes use of rhyming at the end of each line. In addition, Smalls uses multiple literary devices to advance the story of his experience of rising to fame. The hyperbole in the following lyrics show how Biggie feels about the change in lifestyle, "Now we sip champagne when we thirsty," and "Time to get paid, blow up like the World Trade." By pairing exaggeration with lyrics about Biggie's struggles, he paints a picture of his life and story in a way euphonious for the listener. 
Not only did "Juicy" debut The Notorious B.I.G. 's creativity and artistic style to the world, it also paved the way for so many other artists that soon became influenced by his works, such as Jay Z, Drake, Kendrick Lamar, and J. Cole.
Mississippi Goddam by Nina Simone
Legendary artist, civil rights activist and genius writer Nina Simone performed the song, "Mississippi Goddam," at Carnegie Hall in 1964. She was known for her contributions to the Civil Rights Era and went beyond the music itself to real activism. The song featured Simone's frustration with the white supremacist terror attack now known as the 16th Street Baptist Church bombing and the murders of Medgar Evans and Emmet Till. 
When distributed, CDs were often destroyed by Southern radio stations, and "Mississippi Goddam" was seen as a song that hurt her career/reputation. But despite this, the song became an anthem for the Civil Rights Movement and was performed on the Selma to Montgomery march.
The song received such historical importance that it was registered with the National Recording Registry, but if you were to look around within your American history curriculum, would you be able to find it?
You Haven't Done Nothin' by Stevie Wonder
Although music legend, Stevie Wonder, is known for his work in several genres. His song, "You Haven't Done Nothin'," belongs to the R&B and Soul group of music. 
Its lyrics feature politically charged content towards President Richard Nixon, who at the time was highly unpopular due to policies such as the "War on Drugs," and the Watergate crisis. The "War on Drugs" in particular disproportionately affected the Black community through drug felonies, sentencing disparities, and targeted enforcement of crimes. 
The song features statements like, "We are amazed but
Donate to Enloe Eagle's Eye
Your donation will support the student journalists of Enloe Magnet High School, allowing us to cover our annual website costs. We are extremely grateful for any contribution, big or small!
About the Contributor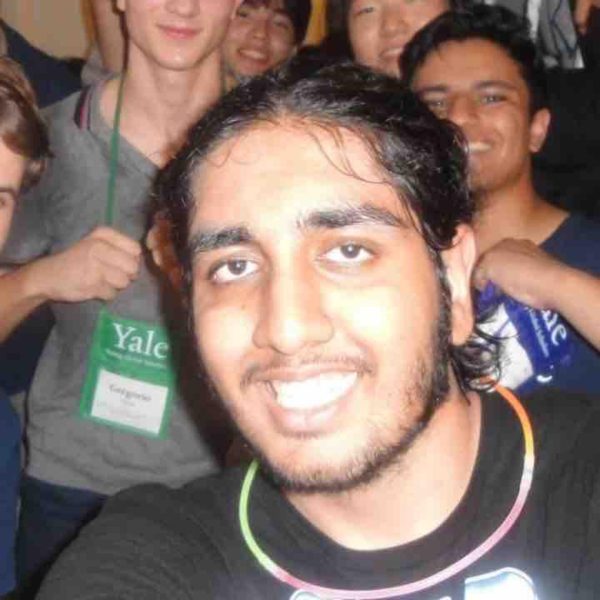 Akshat Yadav, Enloe Now Editor
(He/him)

Akshat is a senior here at Enloe. He is excited to return for his third year on the staff to work on the Eagle's Eye's newest (and best) section,...