Holi 2022
Vivid and neon colors of pink, green, and yellow dust the skin, splashes of water coming from pichkaris (Hindi for Water guns), and overall laughter and enjoyment in the air. The holiday of Holi reaches the Desi community (Members of the South Asian diaspora) in the Triangle area. 
Holi is celebrated all over the world. Where there is a South Asian populace, there is likely to be a Holi celebration. Holi is derived from the name "Holika." Holika is the name of a demoness or asuri. Their brother was Hiranyakasipu,a very arrogant king who ruled his land saying that he was the only god. His son, Prahlada refused to acknowledge his father as being a god. He believed that there was only one supreme god, Vishnu. Hiranyakasipu didn't like that his son was a big devotee of his mortal enemy. On a spur of anger, Hiranyakasipu would put Prahlada through torture. But, Prahlada would chant the name of Vishnu with great happiness and Lord Vishnu would save him. Again and again, Hiranyakasipu would order his people to torture Prahlada. But Lord Vishnu would save him every time. On his last straw, Hiranyakasipu ordered his sister, Holika, to come to his court.  Prahlada was sent to sit in the fire with his bua, or paternal aunt. Holika started the fire and sat. Prahlada started chanting the name of Lord Vishnu and Holika laughed, thinking, "What will his Lord Vishnu do?" Once she looked down at her arms, she realized that she was on fire. She soon burned up into ashes. The day she burned is now known as Holi. 
But how is it celebrated? It really depends on what part of India or the world you are in. Many local cultures and communities celebrate differently, but what is common is the usage of gulal (the powdery Holi colors) and pichkaris. Some communities also have religious rituals attached to the holiday with varying meanings. "Holika Dahan" is the ritual in which the holiday represents the victory of good over evil, in this tradition, a bonfire is set to honor the death of Holika. Other local traditions include the celebration of the love of Radha and Krishna and stories about Lord Shiva. Just like other holidays such as Diwali, Holi has varying interpretations due to the sheer cultural diversity of followers of Hinduism and the openness it has. 
You can imagine Holi as a "water fight" however instead of just water, it is mostly powdery colors as well as water guns involved. What gives the name of "Festival of Colors" is the result of playing with Holi colors and the sort of abstract canvas you become after you are done. After playing with the colors, those involved will take baths to wash off the color and visit homes of friends and family. Members of all religions and cultures within South Asian diaspora communities (and those friends of members) are welcome to join, regardless of the religious meaning. Holi falls on Friday, Mar 18, 2022. If you're interested in learning more or participating in the Festival of Colors, be sure to visit your local Hindu temple during this festival.
Leave a Comment
Donate to Enloe Eagle's Eye
Your donation will support the student journalists of Enloe Magnet High School, allowing us to cover our annual website costs. We are extremely grateful for any contribution, big or small!
About the Contributors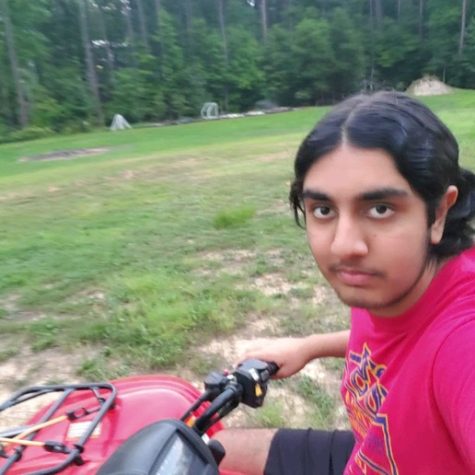 Akshat Yadav, Staff Writer
(He/him)

Akshat is a junior at Enloe! He is passionate about international relations, politics, Kendrick Lamar, and Marvel. Fun fact: He gains a massive...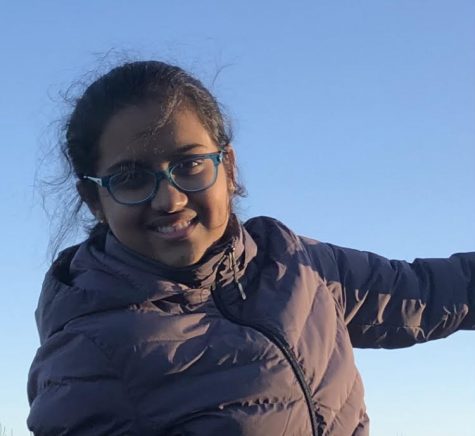 Praghna Hemadri, Staff Writer
(She/her)

Praghna is a junior at Enloe! She's a huge bookworm, addicted to history and true crime podcasts and has an unhealthy obsession with candles...