The Senate Passes the Sunshine Protection Act
On March 15th, the Senate passed the Sunshine Protection Act by a unanimous vote. The Sunshine Protection Act, proposed by Republican Florida Senator Marco Rubio, would make Daylight Saving Time permanent. If passed by the U.S. House of Representatives and approved by President Joe Biden, this bill would change the standard time system that Americans have lived by for several centuries.
Every spring and fall, Americans are met with the date coined "fall back" or "spring forward." Clocks are changed and citizens get used to the sun rising and setting at new times. Our current switch between standard time and daylight saving time has been in effect since 2007, when we set our clocks back in the fall and an hour forward in the spring; however, time switches between daylight saving and standard time have been occurring since the Uniform Time Act in 1966. Historically, the date of time change has been around the beginning of November and the beginning of March. With the new bill, the extra hour of sunshine in the afternoon, hence, the Sunshine Protection Act, will be year round. 
The general notion in passing the bill was that it would bring a positive change to people's daily lives and benefit mental health. In a letter to House Speaker Nancy Pelosi, Democratic Washington Senator Patty Murray urged the House of Representatives to pass the bill to "end the senseless practice of changing our nation's clocks twice a year," and "to ensure that Americans across the country can enjoy daylight when typically caring for other members of their households or engaging in leisure activities." While most in the Senate shared this view, some disagree with the new schedule, as it has gained more controversy while progressing through Congress.
In a recent poll from Monmouth University, 44% of surveyors stated that they'd like to only use the daylight savings time schedule. However, 35% said that they would like to keep the schedule switching every fall and spring. A smaller 13% said that they would like only the standard system, with no forward clock shift at all. The reasoning behind this viewpoint is that if the shift were to take place to only daylight savings, the sun would be delayed in rising an hour. This would mean many Americans would wake up in darkness year round. For places like Seattle, the sun would not rise until around 9:00 AM in January. If this bill passes, many Americans would leave for work or school in complete darkness—something that many people wouldn't prefer.
The bill is set to be discussed in the House of Representatives sometime within the next few months. It's unclear what decision will take effect, but if passed, America will see some pretty sunny evenings and dark mornings year-round.
Leave a Comment
Donate to Enloe Eagle's Eye
Your donation will support the student journalists of Enloe Magnet High School, allowing us to cover our annual website costs. We are extremely grateful for any contribution, big or small!
About the Contributor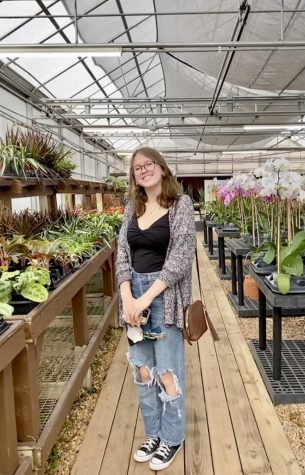 Paige Farley, Executive Editor
(She/her)

Paige is a senior looking forward to working with the Eagle's Eye for her third year! She really loves hanging out with friends and family,...