Kel n El Take On Cat's Cradle: FT Briston Maroney
It was 6:30 pm, and THE Briston Maroney was set to hit the stage at 8:00 sharp. We were giggly with anticipation. Before we could even enter the venue, we faced our first challenge of the night: downpour. We were soaked, water dripping down our hair, our carefully selected jeans sopping wet. Was this discomfort worth the close proximity to our musical idols that we were hoping for? Would this line we stood in, Converse canvas ruined, ever lead us to the electrifying experience we were expecting? It was the question of the ages. Our measly group of four huddled under an incredibly small umbrella. Its broken spindles provided approximately seven inches of protection from the storm.
Hands stamped with proof of our underage immaturity, we approached the coat check, turning in our singular rain jacket (and hidden umbrella) for a whopping one dollar. We first headed over to the merch table, where we settled on a realistic approach, one t-shirt each, knowing that even in the depth of our desire, we could not inflict the monetary harm we craved. After our purchases, proof of our attendance, we huddled together like sardines in front of the stage, trying to cram as close as we could to the front.
Our long night was just beginning. The opener was a band called Medium Build. Who were they? Were they built? Were they medium? Screaming these questions at each other over the roaring crowd, nothing could have prepared us for the opener of a lifetime. This band, rather, this troop of men, had as much energy as a three-year-old who'd just downed a can of red bull. We were awestruck; tears streamed down our faces. By the time Medium Build walked off the stage, we decided that we were their new biggest fans.
After the breathtaking opener, we wondered aloud how Briston could possibly top that. However, Briston Maroney came on to the now sunflower-covered stage and did not disappoint. Opening with his song Small Talk, the crowd immediately joined in, screaming along. There was an energy shift in the room with Briston onstage; it was clear everyone had bought tickets to see him. We were standing amongst Maroney superfans. Maroney maniacs. Briston himself was awestruck by the pure appreciation shown by the crowd, saying "Oh my God" into the mic multiple times in just the first song.
Briston's setlist was a considerable asset that made the concert what it was. He played songs from his 2021 album Sunflower, as well as his various EPs. His style of music exhibits an array of emotions, including songs like It's Still Cool If You Don't, an upbeat, moshing song that busted a few eardrums (including Ellie's). He also played more intimate songs, such as Fool's Gold, I've Been Waiting, and Freakin' Out On the Interstate. His music clearly stems from a very personal place, as all his songs are lyric-driven and convey vulnerable emotions as he opens up to the world. Upon a fan's request, Under my Skin was performed, a crowd favorite. The night's final song was Caroline, a tune about a young girl from one of his first shows, in which Briston saw much of his younger self.
During the whole concert, there was a sense of friendship between the band and the fans. The small venue significantly contributed to this, allowing even the people in the back to get what would have been a pit-like distance from the stage in an arena. Both Briston and Medium Build took a BeReal picture with the audience and had multiple conversations with different crowd members. Even if these artists aren't your cup of tea, a small concert venue is an entirely different experience.
The night's most memorable moment was when Briston pulled a fan onstage, describing him as "the most beautiful person to walk this planet." This fan had been to every single one of Briston's concerts in the North Carolina area and had a tattoo of Briston's signature. He had been pulled up on stage at every show. Briston Maroney has terrific music, but he is so beloved by his fans because he cares about them.
Despite our silly and energetic moods throughout the night, the concert itself was a meaningful and emotional performance that greatly impacted everyone in the room. Regardless of being a superfan or not, Briston's inward and reflective style creates a remarkably beautiful vitality, especially when performed live. Music is an art, an expression of emotion and a way for others to express and relate with their own. Briston's show was a perfect example of this, inciting plenty of laughs, screams, cries, and kisses from his audience. We would 100% recommend attending a concert by either of these artists, Briston Maroney or Medium Build, purely because of the connection between them and the crowd, and the space it creates for the most crucial part of music, how it makes the audience feel.
Leave a Comment
Donate to Enloe Eagle's Eye
Your donation will support the student journalists of Enloe Magnet High School, allowing us to cover our annual website costs. We are extremely grateful for any contribution, big or small!
About the Contributors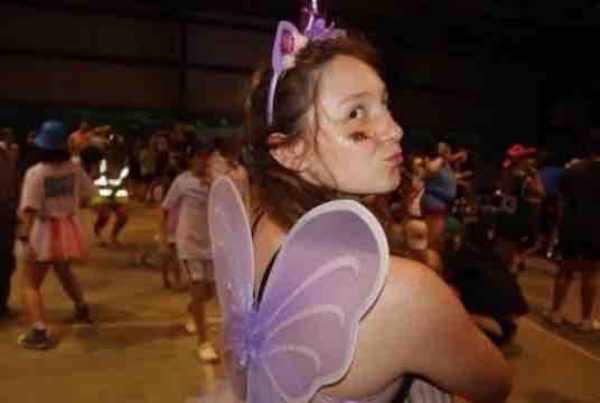 Kelley Calvillo, Opinion and Creative Writing Editor
(She/her)

Kelley Calvillo is so excited to return to Newspaper, this year as Opinion and Creative Writing Co-Editor. Outside of newspaper, she is a...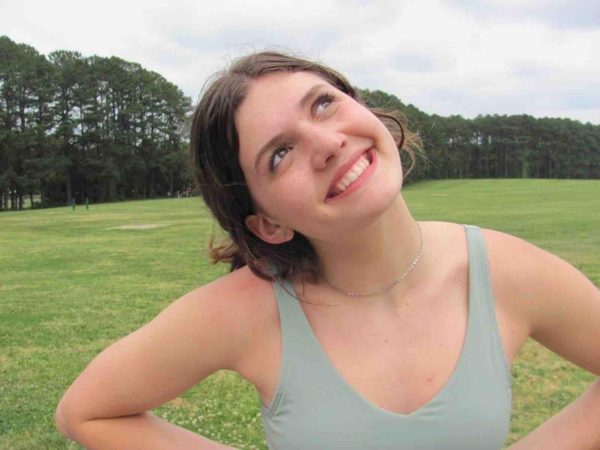 Ellie Maguire, Executive Editor
(She/her)

Ellie is a senior at Enloe and a proud member of the Eagle's Eye staff! She is involved in various communities at Enloe, including dance,...