The Instagram Accounts of Enloe: Ranked
Any Enloe student will be familiar with Enloe's myriad of official social media accounts, and if anything, a phenomenon unique to Enloe must be the sheer amount of unaffiliated student-run accounts with specific purposes, or gimmicks, that have become immensely popular among the student body. Together, we will venture into this ever-changing, dangerous world of drama, delight, and deceit, as we delve into the world of Enloe Instagram.
~
9. enloe.crushes
Enloe students pride themselves, perhaps more so than our peers at other schools, on their professionalism and maturity. However, oftentimes that all goes out the window at the mention of some juicy gossip. Coming in dead last on our list, enloe.crushes. Many posts are just jokes or have little substance, but you never know who may believe them. enloe.crushes is simply fuel for the insatiable fire that is teen drama, despite its lighthearted intentions. 
8. enloetrashparking
Enloe may be well regarded for its academic accolades, but evidently this doesn't extend to parking proficiency. Many students have pulled into the lot only to discover their neighbor has the parking prowess of three middle schoolers in a trenchcoat. Much like freshmen in the atrium, they love taking up way more space than needed. Any student irked by this can turn to enloetrashparking, your one stop shop for an anonymous showcase of bad student and parent drivers alike! enloetrashparking's fun but negative undertones and lack of activity put it just above crushes at 8th place.
7. enloe.pedes
Anyone who's stepped foot in the 600s hall can bond over one thing–millipedes. A more recent offshoot of the landmark enloe.roaches, enloe.pedes showcases all shapes and sizes of millipedes, and occasionally centipedes, all around Enloe! Go ahead and pick a favorite, because they have names. The 'pedes are back and better than ever for the '22-'23 school year, so be sure to keep an eye out for them, because this account sure is. This is a solid but predictable account, putting it squarely in 7th.
6. enloecoffee1
enloecoffee1 is a brand new reboot of the original enloecoffee account that welcomes the positivity of Enloe students, providing a platform for anyone to anonymously spread positive messages about each other and the school. However, it's fair to worry if this account might become filled with gossip masquerading as positivity. Nevertheless, don't let this stop you from saying nice things about your classmates and teachers. Who doesn't like a nice compliment? Spill the coffee, not the tea, and try complimenting people face-to-face more!
5. John Meadows
What once began as a parody of student council campaign season has become the ultimate parody of Enloe High School. Meet the self-proclaimed junior senator John Meadows – who is he? It may be the school's greatest mystery. No trend escapes the scathing sarcasm he wields with wicked precision. If you follow his stories and posts, you'll quickly find his distaste for enloe_memes, and surprisingly, his romantic ambitions in enloeaffirmations. Meadows walks a fine line between irony and hostility, but doesn't always balance it. As it stands now, Meadows scores a middle of the line 5th place.
4. enloe.memes
What was once the gold standard of Enloe accounts is in recent times possibly the biggest point of controversy. Enloe's largest unaffiliated account has somewhat lost its luster in the eyes of certain students. The cleverly captioned images keep flowing with eagle pride, but without the rivalry of the long-gone memes_enloe, innovation may just be going stale. With the year just getting to a start, we believe in the comeback of enloe.memes. With this contention in mind, but also the fantastic community building, it scores a solid 4th.
3. enloe.roaches
Nothing screams 'eagle spirit' more than… bugs. The reality we Enloe students face is the issue of our unfortunate roommates: roaches. For the past few years, enloe.roaches has appROACHed these creatures, and upon inspection of their account, it would seem that nowhere in the school is safe from roaches. Unfortunately, (or fortunately, depending on how you look at it), most roaches only appear post-mortem. If our school's abundance of roaches is anything other than bad news to you, consider sending a cool roach to its fame (or paying your respects) by submitting it to the (un)official "woach" account of Enloe!
2. enloefits
Perhaps more so than any other enloe account, enloefits lives and dies by the student body. At its best, it showcases the insane talent, creativity and personality of the people who go here. At its worst, exams are in full swing and nobody can muster the energy to wear anything other than a sweatshirt and sweatpants. It's one of the oldest accounts in the school, and only a lack of consistency from student submissions hold it back from true stardom, but its reputation precedes itself at a respectable 2nd place. Go check them out if you want to see more of Enloe's fantastic fashion!
1. enloeaffirmations
Any fan of the viral, self-proclaimed master of "global self hypnosis" and self-affirmation will be elated to find out that our very own high school has an affirmations account! The concept of affirmations is simple: images of any kind are bordered and captioned with bright colors and (sometimes suspiciously worded) words of affirmation. Apply this concept to Enloe, and you've got a gold mine of student-submitted affirmations for all to relate to and express their feelings about the school. This pillar of Enloe culture earns a well-deserved first place.
~
Whether you love or hate it, it's safe to say that social media has become a quintessential part of the Enloe experience. Dozens of new accounts have been started this month alone. However, we urge you to keep your fellow students in mind, because especially when participating in accounts that post about actual people, we have the capacity to spread a great deal of toxicity online. Nevertheless, student-run Enloe accounts are incredible at building community, and to have something that so many of us relate to is truly remarkable.
Leave a Comment
Donate to Enloe Eagle's Eye
Your donation will support the student journalists of Enloe Magnet High School, allowing us to cover our annual website costs. We are extremely grateful for any contribution, big or small!
About the Contributors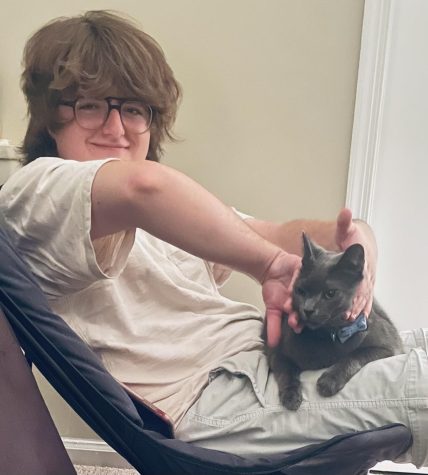 Jadon Frank, Staff Writer
(He/him)

Jadon Frank is a junior looking forward to his first year writing for the Eagle's Eye. If you can find him outside of Enloe's theatre designing...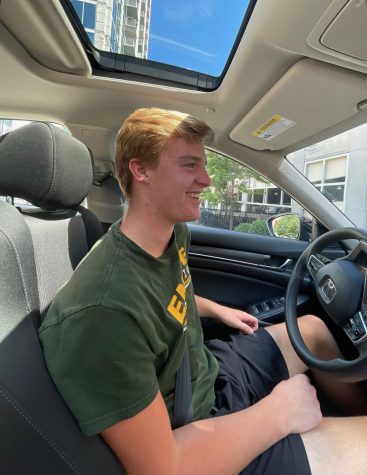 Wyatt Gessner, Staff Writer
(He/him)

Wyatt is a junior who's excited to be a part of the Eagle's  Eye for the first time this year. When he isn't swimming for Enloe he can...