To Trunk or to Treat, That is the Question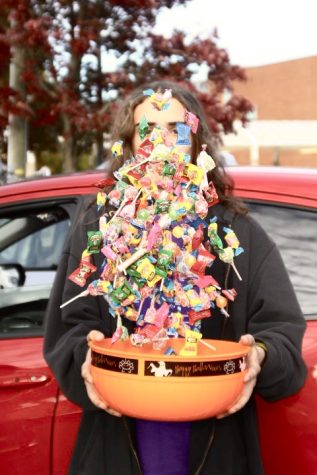 On Thursday, October 27th, Enloe's senior lot welcomed elementary schoolers and their parents for a spooky event: Trunk or Treat! Organized by Enloe student council's outreach committee, participants worked to assemble the perfect car decor with hopes of bringing joy to an audience of local residents. Kids weaved their way vehicle-to-vehicle declaring "Trunk or treat!" and amassing their loot of candy, similar to a typical Halloween outing. In what emerged to be a heartwarming community event, elementary guests and family were invited to join Enloe students and faculty in a joyous evening of face painting, music, and trick-or-treating. 
Prior to the event, we spoke to Parker Acree, a freshman on student council's outreach committee who helped make Trunk or Treat come to fruition. When asked how he would describe Trunk or Treat in one word, Acree said, "I don't want to be basic, but I'll say exciting. I think events like these can bring people together. When everyone is hanging out on Thursday night, it'll just be a good time."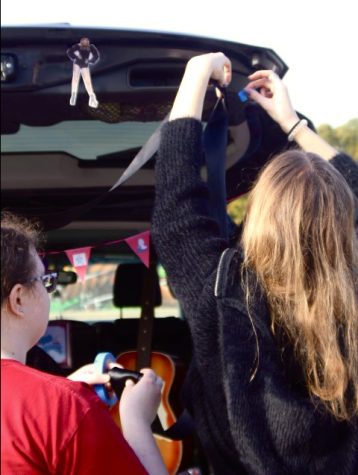 Although the participating elementary students came from a myriad of schools around the Raleigh area (Hunter, Poe, Underwood, Fuller, Wiley, Powell, A.B. Combs, Southeast Raleigh, and more), one thing they shared was being dressed to the nines. No longer the children they were yesterday, Supermans, Disney princesses, dinosaurs, and ghosts alike strutted the aisles of the senior lot – hungry to feast on their next sugary snack.

However, beyond the wholesome satisfaction of giving, Thursday brought an element of competition as well. Courtesy of Enloe student council, participants were given the opportunity to exercise their creativity through a Halloween-themed car decorating contest. Whoever put in the most effort and creativity in decorating would win up to four free tickets to the upcoming Charity Ball, a prize certainly coveted by the student body. And between an inflatable cat on the roof, a cardboard construction of the Up house, and an entirely Taylor Swift-themed trunk, the Enloe community did not disappoint.

When asked about who he thought would win, junior Jonah Yinger said, "I am going to win." As it turned out, Jonah Yinger did in fact not win. 
The title of the most creative and/or spookiest trunk went to three cars, chosen by a panel of judges composed of Adam Burchell and Olivia Stallworth, two student council seniors, and Ms. Mann, one of Enloe's beloved art teachers. The winners of the free tickets to charity ball included those who helped decorate the trunks: Nicholas Melomo, Elizabeth Adams, Kyra Lewis, Poppy Corter, Nicole Ramirez, Kendall Fields, Ellie Zuleba, Catherine Shamel, Cai Laurens, and Ansley Rains!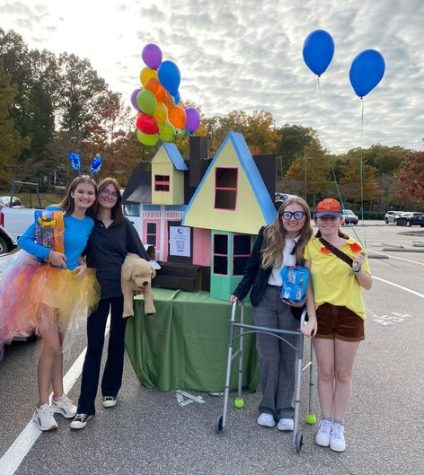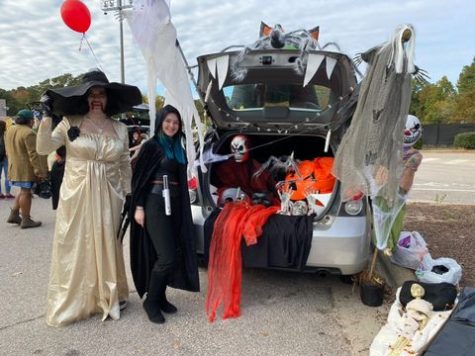 Adam Burchell, the senior class president who is also on outreach committee, expressed the value of events like Trunk or Treat, saying, "It's a great way to encourage people to give back to the community and a safe alternative to trick-or-treating for many parents. And by ensuring Enloe students are able to give back, getting surrounding schools and really the entire Raleigh area involved is how we can create that healthy nonprofit ecosystem."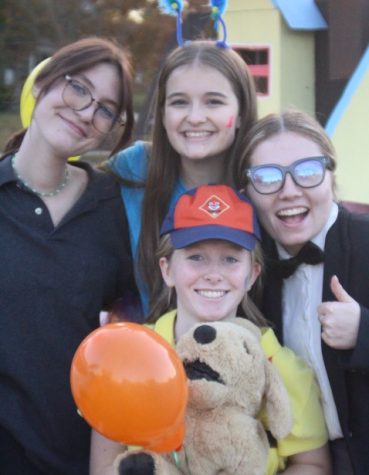 The purpose behind Trunk or Treat, perhaps Enloe's spookiest fundraiser yet, was to generate funds for this year's benefactor of Charity Ball. Alliance Medical Ministry (AMM), a nonprofit organization located in Enloe's neighborhood, is a doctor's office that aims to provide comprehensive primary care to working adults lacking medical insurance in Wake County. The entry fee for each car involved in Trunk or Treat, coupled with donations from community members, all went to supporting student philanthropic efforts.
With the considerable success of this event brand-new to the school, the common opinion seemed to be that Trunk or Treat held immense promise as a future Enloe Halloween custom. Ms. Mann — who donned an apron to match her "Artmobile" — exclaimed, "Of course I would come back! It'll be bigger and better with more students. We'll make it an annual tradition."

Madison De Prima, a participating senior, commented on their experience at the event, "The best part is just seeing the kids here in their little costumes and handing out the candy." Community interaction can sometimes mean something as simple as helping make a kid's Halloween a holiday of spooky fun.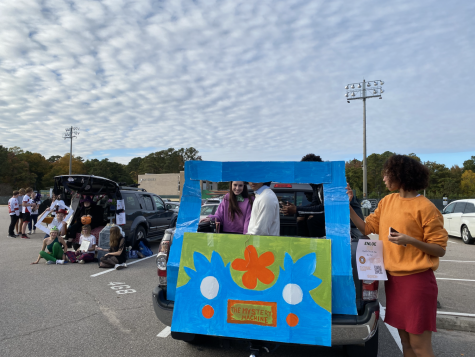 Photos by Sarah Lynerd (@lynerdflicks on Instagram)
Interview collaboration with Ava Wharton
Leave a Comment
Donate to Enloe Eagle's Eye
Your donation will support the student journalists of Enloe Magnet High School, allowing us to cover our annual website costs. We are extremely grateful for any contribution, big or small!
About the Contributor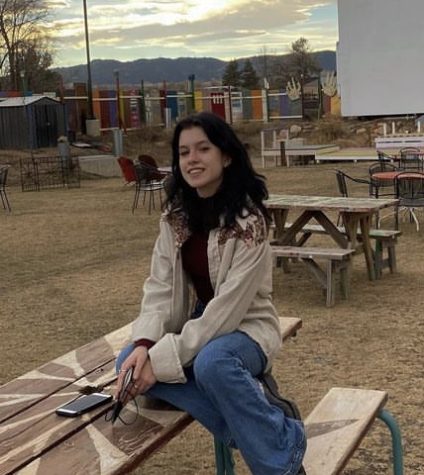 Andrea Duca, Editor in Chief
(She/her)

Andrea Duca is a senior excited to return for her third year at the Eagle's Eye as editor-in-chief! She plans to pursue economics in college...