Akshat and Praghna's Guide to Indian food
Indian cuisine, in our totally unbiased opinion, is the greatest one out of them all. It is practically impossible to not like at least one dish out of the hundreds, if not thousands, of different meals that Indian cuisine has to offer. For many who are new to Indian food, it is quite hard to truly discover the "real" stuff and go beyond your typical butter chicken and garlic naan. No worries, though, we are here to help! Within this article, we will share personal favorites from our culture's cuisine.
First, let's mention the diversity of Indian food.
The British successfully invaded several empires and states before they created what is now India. They managed to unite members of so many different cultures, ethnicities, and religions into one massive empire. Though each empire and confederacy conquered by the British had its own distinct food culture, the overall preparation and dishes included can be categorized into two major sections of Indian food: North Indian cuisine and South Indian cuisine.
Given that Praghna is South Indian and Akshat is North Indian, we will offer our opinions on our respective region's cuisines!
Praghna, South India
Even though many Indian restaurants rely on North Indian cuisine for their menus, South India has some pretty good food too! South India has four main regional languages (Telugu, Tamil, Malayalam, and Kannada), and many more minority languages. Depending on the region, the dishes will have different names, but because I grew up eating the Andhra/Telangana versions, many of the names will be in Telugu.
Dosa
Dosas can be best described as a crispy, crepe-like food that is usually made of soaked lentils and rice. Dosa can be eaten plain with various types of chutneys, or dipping sauces, or with fillings, such as potato curry, paneer, and egg on the inside. My favorite type of dosa is the Mysore Masala Dosa, which is a plain dosa with a red paste made of dried Kashmiri chilis and some potato curry as a filling. I usually like to dip my dosa in tomato chutney and sambar, a type of vegetable stew.
Pulihora
Pulihora is a rice dish typically made with either lemon juice, cooked tamarind paste, or unripe mango chunks. The dish is a South Indian household staple during festivals and celebrations. It's typically eaten as a side dish for a vindhu, which loosely translates to "big lunch." Pulihora can be eaten in numerous ways. Some people prefer it plain, some with curry, but my personal favorite type is lemon with some fresh yogurt on the side.
South Indian Filter Coffee
This is not your typical Starbucks order. Filter coffee is probably some of the strongest coffee you'll ever have, equivalent to a plain espresso shot. This drink serves as a cultural symbol in South Indian households, from bonding over a cup of coffee in the morning to coming home from work in the evening to relax. Preparing the drink involves straining the coffee grinds using a two-tiered steel filter and then heating up with some milk. Serving the coffee itself is up to one's taste. Some people choose not to put sugar in their coffee, justifying it by saying, "coffee is good when it's bitter," but my Starbucks-trained brain says otherwise.
Akshat, North India
A lot of the food that you see within most local Indian restaurants is likely North Indian-inspired. Dishes like butter chicken, chicken tikka masala, and biryani (depending on what style) are included as "North Indian." While you may enjoy these more western-inspired delicacies with your Friday-night binge, here are some other dishes that you should try, if you have not already!
Paratha
It is a bit tricky to describe paratha but it's really just a buttered-up soft Indian "flatbread" with various fillings. My personal favorite is Aloo ka Paratha, paratha with potato filling, but some other fillings include Paneer (cottage cheese) and Gobi (seasoned cauliflower). Paranthas can be enjoyed as a homemade dish or can be bought frozen from your local Indian store. I eat my parathas with yogurt or plain with a dollop of butter on top of them. Some enjoy it with chai. Do whatever interests you (as long as you don't call it "stuffed Indian naan bread").
Pakoras
Pakoras (pronounced as Pakorda), are top-tier Indian food! In my regional culture, pakoras consist of a seasoned filling (onions, potato, chicken, etc) which is coated with a besan (gram flour) batter and deep fried until golden brown. Pakoras are a personal favorite on rainy days in my household and are best served with mint chutney and warm masala chai.
Chicken Biryani
You have probably heard of this dish, but it deserves a mention. Chicken biryani is a delightful combination of primarily rice, chicken, and aromatic spices. Though biryani is made differently within parts of India, my family makes it Delhi-style, containing more spices and has more moisture. Biryani is a comfort food in my household because it's simple to make, and is a food that has accompanied me through many important events in my life. It's warm, sometimes spicy, and flavorful: the perfect combination.
Regardless of what Indian dish you choose to broaden your culinary horizons with, make sure to support a local Indian business! (Note from Akshat: If you like the heat, ask for a side of Chutney. It is a cilantro dipping sauce that makes any dish 10x better.)
Leave a Comment
Donate to Enloe Eagle's Eye
Your donation will support the student journalists of Enloe Magnet High School, allowing us to cover our annual website costs. We are extremely grateful for any contribution, big or small!
About the Contributors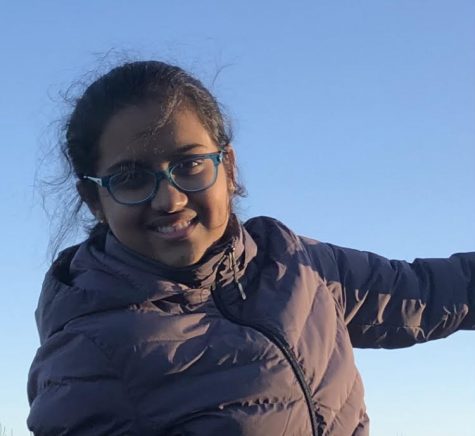 Praghna Hemadri, Staff Writer
(She/her)

Praghna is a junior at Enloe! She's a huge bookworm, addicted to history and true crime podcasts and has an unhealthy obsession with candles...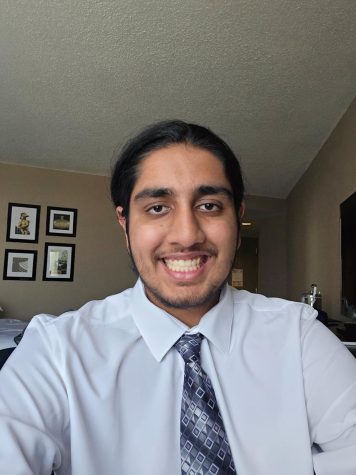 Akshat Yadav, Staff Writer
(He/him)

Akshat is a junior at Enloe! He is passionate about international relations, politics, Kendrick Lamar, and Marvel. Fun fact: He gains a massive...