Next Steps for Alliance Medical Ministry
With another successful year of Enloe's annual Charity Ball, Student Council worked tirelessly throughout the past few months to raise money for this year's beneficiary, Alliance Medical Ministry (AMM). Through a variety of pre-Charity Ball events, ticket sales for the event itself, business sponsorships, and individual council members' personal fundraising efforts, Enloe Charity Ball (ECB) raised a whopping $180,000 for the charity. However, after a successful ECB season, you may be wondering more about the beneficiary and how the year's fundraising efforts are being implemented.
As a Raleigh-based free and charitable health clinic, AMM is a nonprofit working to provide uninsured working adults access to primary care. While primarily a health clinic, the charity also offers several other services for their patients, including programs in farming and wellness as well as access to counseling, nutritionists, medication, referrals, and several specialists. Addi McKee, AMM's Community Outreach and Volunteer Coordinator, says that the mission of the clinic is to take "a holistic approach to health, which is kind of what defines and makes [them] unique as a clinic. It's not just for primary care, but it's addressing everything from mental health, to physical health, to spiritual health."
As a massive resource for the Raleigh community, AMM has changed the lives of many local citizens. Over the past few months, members of Student Council have not only been active in fundraising efforts, but have frequently volunteered with the organization, too. Jakai Dickerson, Student Council's Vice President of Service says that members volunteer in a variety of ways:
"It can range from working in their garden, to researching vegetables for patients' health, to [working in] communications and development, to coding projects – it's a lot of hands-on impact." 
Dickerson says that members volunteer every day, except Friday. On site, Nora Miller, Head of Farming and Wellness at AMM, explains that their garden produces "about an acre of fruit and vegetables – about 2,000 pounds of produce is grown every year for some vegetables. All of that goes directly to patients."
After several months of hard work and fundraising, the $180,000 will be used to help the beneficiary expand the clinic. 
McKee says that "right now we serve around 2,149 [patients]. So we're hoping by either the end of our next fiscal year, or the end of the next year, to expand that to 2,500 patients [… and renovate] our clinics so we have the extra space to serve patients, as well as […] making it a space where patients feel comfortable being in." This upgrade will also allow the charity to expand their reach and care to a broader Raleigh community.
Student Council member Shailen Fofaria, who was involved with the communications and outreach side of ECB's work, explained that he enjoyed working with AMM: 
"I instantly fell in love with the environment that they had created. Everyone was so organized but kept humor and friendliness in their attitudes," says Fofaria.
Other members also emphasized that AMM was unique.
"I like how AMM actually cares for their patients; they don't just forget their patients after their visits or leave them on their own," says Nashbi Cruz-Martinez, a Senior Senator who frequently volunteered with the beneficiary. "They check up with their patients, call them from time to time, and tell them to show up to classes."
After this year's amazing fundraising efforts by all parties involved, AMM expressed gratitude to all of those who worked towards fulfilling this year's ECB goal. McKee says, "the work [ECB is] doing, especially at a young age, is so inspiring […] it's exciting to see that you guys are going to be the next group of adults that are going to keep making the world a better place. So, we just want to reiterate that we're so thankful that we got to work with you guys this year." 
To support Alliance Medical Ministry, you can follow them on Instagram @alliancemedicalministry, and visit their website for information regarding services, volunteering, and donating. To support Enloe Charity Ball in the upcoming 2023 season, you can follow them on Instagram at @enloecharityball.
Leave a Comment
Donate to Enloe Eagle's Eye
Your donation will support the student journalists of Enloe Magnet High School, allowing us to cover our annual website costs. We are extremely grateful for any contribution, big or small!
About the Contributors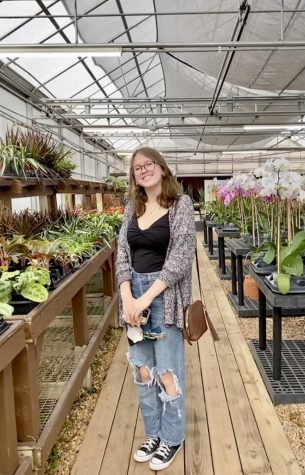 Paige Farley, Executive Editor
(She/her)

Paige is a senior looking forward to working with the Eagle's Eye for her third year! She really loves hanging out with friends and family,...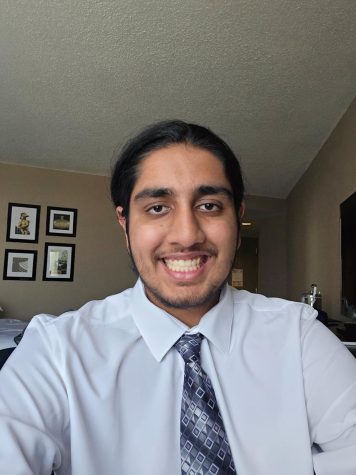 Akshat Yadav, Staff Writer
(He/him)

Akshat is a junior at Enloe! He is passionate about international relations, politics, Kendrick Lamar, and Marvel. Fun fact: He gains a massive...