Batter Up! Enloe Men's Baseball Is Ready to Knock Their Competition Out of the Park
"Everyone has their own pressures and things going on in life, but when I would step on the baseball field, all that just kind of disappeared." – Coach Riek
  With the swing of a bat, Enloe Men's Baseball begins the 2023 season with optimism and a sense of rebirth. This season is exceptionally special because the team has acquired a new coach, CT Riek, who is committed to showing off the potential for excellence on our baseball field. As a sport that goes relatively unheard of at Enloe, the dedication and hard work of the players and coach deserves to be recognized, and that all begins with showing up, and showing out. 
From the early 1800s to modern day, baseball has been played, and watched; and, despite having its Golden Era from 1920 to 1960, many Americans today still refer to it as their "national pastime." Senior outfielder Leron Ellis expressed how he felt the value of the sport is often glossed over by students at Enloe, and that many people think that it is "boring." Ellis continued, "but it's not boring at all. I don't think in [other sports] you can make diving catches or see someone throwing 100 miles per hour." Baseball is especially interesting because of the unpredictability of it. Ellis further explained that his favorite aspect of the sport is "how you can be down by like 100 [runs] and then come back and win. The comebacks. I've never seen some of the comebacks in baseball in other sports. You always have to stand on your toes…You don't know what could happen."
The Enloe Baseball team has had its fair share of coaches in the past few years, but Coach Riek is determined to start fresh for the 2023 season, explaining to his players, "what's happened in the past here, it doesn't matter." One of his defining goals for this year is "out with the old, in with the new." This motto is clearly displayed in all the improvements he has made to the field, thus far. Some of these improvements include reseeding the field, replacing the dugout roofs and building dugout benches, demolishing the old batting cage in the corner of the field, replacing the home plate, and many more additions. Riek described his first impression of the baseball field: "I thought to myself, 'this is about to be an awesome field.' And as I got closer I realized it was quite the opposite; it was terrible. And I just thought to myself how much potential this place could have…This place could be absolutely beautiful." The determination from Riek to improve the field, as well as the baseball program itself has been inspiring to players on the team, including Danny Nowak, senior and multi-position player. Nowak expressed, "I think he's definitely one of the more dedicated coaches that we've had….If I need to work on something, I can go down to the field and he'll work with me individually. That's something I haven't experienced much with Enloe in the past." 
Baseball at Enloe may not be as popular as football, basketball, or even the marching band, but it deserves to be recognized for its new accomplishments in reviving itself from previous years. The players' hard work can be appreciated by coming out to the stands after school, and supporting their baseball program. Coach Riek added, "I think if fans take pride in their schoolwork here at Enloe […] and therefore they take pride in Enloe, then [they should] come show their pride for this program and be proud of it because we're trying to make it special, but we can't do it without them." Senior pitcher and outfielder Evan Carrier added why he thought people should come to the games: "It might be a little scary to come out at first because not a lot of people are going to do it, but I think the product on the field is going to be a lot more interesting and I think it's going to be a better experience as a whole, now."
Their first game is against Hillside High School on February 27 at 3:30 pm, located on the Enloe baseball field, next to the junior parking lot. The remaining game schedule can be found on maxpreps.com or by clicking this link. Let's elevate this season by supporting our athletic eagle scholars and recognizing Coach Riek for all the effort he has put into the baseball field. Come to the games to not only support our players and their coach, but also to make new memories to the sound of the bat cracking and the pop of the ball in the glove. The chance is one you shouldn't pass up.
Leave a Comment
Donate to Enloe Eagle's Eye
Your donation will support the student journalists of Enloe Magnet High School, allowing us to cover our annual website costs. We are extremely grateful for any contribution, big or small!
About the Contributor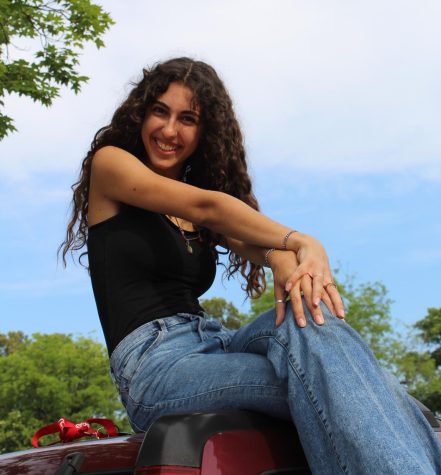 Dae Borg, Executive Editor
(She/her)

Dae Borg is a senior who has a love for the Earth, wildlife, the arts, and meeting new people. She enjoys writing about global environmental...