Should Rap Lyrics be Used as Courtroom Evidence? Rapping Up the Debate
Rapper Jeffery Williams, better known by his stage name Young Thug, owns a record label based in Atlanta, GA, called Young Stoner Life (YSL). He was arrested in May 2022 and is being held on gang-related charges, specifically drug possession, racketeering, and the founding of a violent street gang, Young Slime Life (YSL). It was recently announced that Williams' rap lyrics will be used against him as evidence in a court of law, a decision met with a lot of backlash from legal personalities (Thug's lawyer, for instance) as well as the general public. But is the use of lyrics viable as evidence in court? Or are we witnessing the unethical stifling and criminalization of artistic expression?
Beyond the more recent YSL case, rappers have had a history of their music being used against them to justify long-term incarceration. In the last 30 years alone, there have been more than a staggering 500 reported cases of rap music being used as evidence against defendants in criminal trials. In 2001, New Orleans rapper McKinley "Mac" Phipps was indicted with second-degree murder after a bar fight in a Louisiana nightclub resulted in the death of 19-year-old Barron C. Victor, Jr. He was to serve his sentence of 30 years in an LA prison. Thomas Williams, a man working as a security guard on the night Victor, Jr. died, confessed to shooting Victor. Despite this, a case against Phipps was pursued, with his violent rap lyrics helping to contribute to his guilty verdict delivered by an all-white jury. The only evidence to imply Phipps' guilt was his lyrics, even though Williams' confession should've closed the case.
Phipps was released in June 2021 after serving 20 years in prison, but not everyone is so "lucky". It's all too common for rappers (typically Black) to face legal troubles exacerbated by their lyrics.
"Rap is really tricky to use in a legal setting because almost all rappers have false personas. A lot of these guys are not the 'thugs' they portray themselves to be", says Caleb Barco, a law student at North Carolina Central University. A recent Philadelphia ruling agreed, saying that "Artists use the first-person as a tool of creative expression, sometimes to describe themselves, sometimes to describe a fictionalized version of themselves, and sometimes to describe a fictional character."
It's not a good sign if the evidence used against you is personal artistic expression, especially something as flimsy as song lyrics. "[If a crime] was truly committed, there would be evidence of that, evidence outside of song lyrics. That should be the basis on which a suspect is tried, physical evidence. Turning to rap lyrics is, to me, a sign of a desperate prosecutor," said Barco. The fact is that many artists create violent music because people enjoy violent music. It's commercially viable. Many of rap's subgenres (trap, drill, gangsta rap, etc.) are often characterized by over-the-top braggadocio and aggressive diction, and those subgenres also happen to be the most popular. There are too many factors involved in the production of music to reasonably consider it a legal confession of guilt.
At the end of the day, the lyrics being used are art and not concrete enough to be taken seriously in a legal setting. We shouldn't allow for the further corruption of our judicial system by using evidence that's so easily misconstrued and manipulated. To prevent innocent people from being wrongfully accused and sentenced, we have to uphold the standard for judicial proceedings and maintain a fair and just criminal justice system.
Leave a Comment
Donate to Enloe Eagle's Eye
Your donation will support the student journalists of Enloe Magnet High School, allowing us to cover our annual website costs. We are extremely grateful for any contribution, big or small!
About the Contributor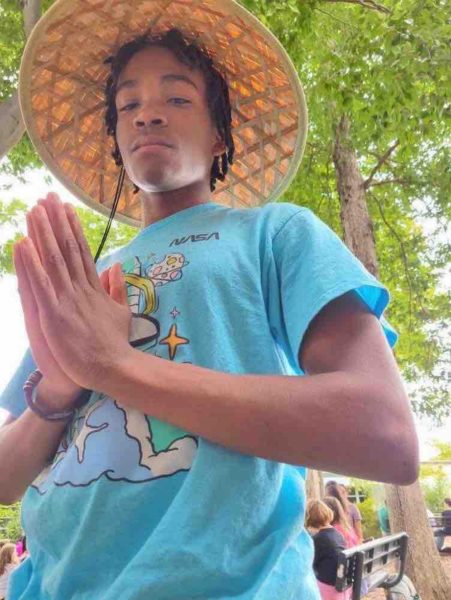 Nelson Stallworth, Enloe Now Editor
(He/him)

Nelson is a senior looking forward to another year as a part of the Eagle's Eye. When he's not hanging out with friends and family, he can...