Signed: Larry Pickett Jr.
Playing in college is generally considered the dream for a high school athlete. About 1 in 13 athletes will move on to play sports collegiately, and 1 in 57 have the opportunity to play at the Division 1 level, even less playing at a high level. Getting to this stage is no walk in the park – D1 athletes are the product of years of rigorous training, pursuit of improvement, and most importantly commitment. Enloe has had the pleasure of producing a number of next level athletes, and one such player is LJ Pickett. His achievements during the football season earned him an athletic scholarship to Army West Point, and a chance to be part of an excellent program. And looking at his work ethic, it's no surprise. 
"I know the work and sacrifices that are required to get where I want to go." Pickett assures. "A lot of 5 am mornings to get up to workouts, or late nights staying up watching film, and it gets hard a lot of times, but the vision that I have written down and in my head keeps me going." That's what sets the Enloe Safety apart- vision. Division 1 was the next step, so every workout, every drill, every in-game snap, LJ was not only pursuing his success at Enloe but paving his way towards the future. The Army commitment came after 4 years of relentless work and a committed mindset. The biggest emphasis LJ attributes to his success isn't raw talent or physical domination, it's mental fortitude. "My best advice would be to find a time where you can take an hour or two to just sit down and think about what you really wanna do in life and write down an action." Pickett says when questioned on his process. "Plan on it and how you're going to get there in detail. Then follow that action plan with consistency and patience and watch how your life changes." And for LJ, this has clearly worked. 
Since he was a freshman, Pickett has given his all to football every day of the week. The 3 time all-conference recipient, Enloe offensive and defensive player of the year, and Cap 6 conference defender of the year awards speak for themselves, but the dedication Larry has had for this program goes further than just playing. "I love a lot of things about football… the brotherhood, the experiences, the life lessons that come with playing.." Pickett reminisces. "But one thing that I definitely love are those times where there's a lot of pressure and everyone expects you to perform – I love that pressure." In LJ's eyes, the big moments are where he shines the most. It gives him a chance to put the months of preparation into practice, and with real consequences. The added pressure of playing for a major college? Just the next part of the journey. 
Keeping his confidence under control and conviction calm, LJ excitedly looks toward the next steps coming up. "I have a lot of things I want to accomplish and do at the Army Academy and even after that but I'm not the type of person to talk about it. I just let my work do all the talking so for that you'll just have to see. Just know it's big big things coming." Pickett promises. Always the humble type, he makes sure to remember it's not just himself who put him where he is. "For me I'm big on God, so I will always credit him for my success." he pledges. "I'm also big on patience and consistency that I've practiced throughout the years, and it's gotten me this far.. And the great support I've gotten from family and close friends." Playing at the next level, especially for a high reputation school is no easy task. But for LJ, it's the payoff for years of work, and is nothing more than opening the next chapter of an already stellar football career. 
View Comments(1)
Donate to Enloe Eagle's Eye
Your donation will support the student journalists of Enloe Magnet High School, allowing us to cover our annual website costs. We are extremely grateful for any contribution, big or small!
About the Contributor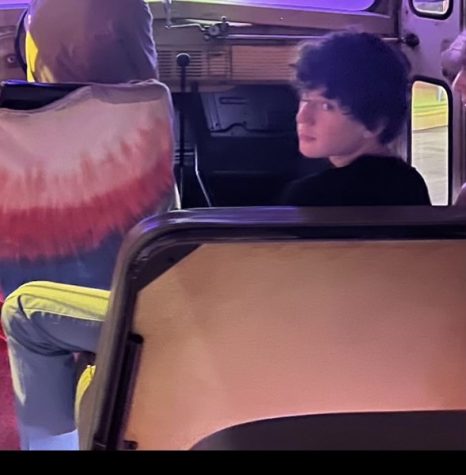 Louis Huler, Staff Writer
(He/him)

Louis Huler is a senior staff writer and captain of the track team. He enjoys spending time with friends, Listening to music, and growing his...