An Interview with LeVelle Moton: An Enloe, Raleigh, and North Carolina Legend
What makes someone a legend? Is it their impact on the people around them at the time? The legacy someone leaves behind? However you define it, Enloe alum and Head Coach of the North Carolina Central Men's Basketball Program, LeVelle Moton, will meet the criteria.
Early Life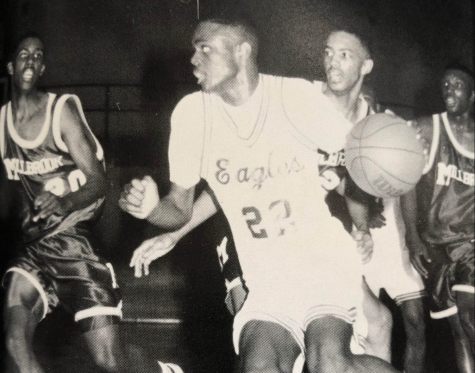 As soon as LeVelle Moton touched a basketball, his talent was apparent. At the age of nine, when most young athletes are still learning the fundamentals of their sport, Moton was crowned the best shooter in the nation after winning the Pepsi Hotshot Challenge in front of a full NBA crowd during halftime. This was only the beginning. He attended Daniels Middle School, where his jersey number is now retired. With a stellar middle school career, he attracted attention from every high school in the area but one: "Every high school recruited me to come to their school, except for Enloe High School, who never recruited me … I was the type of kid who didn't want anything handed to him… I didn't have a father figure, and I knew that I wanted to play for Coach Williams." Thus began one of the best sporting careers in the history of Enloe. However, it wasn't immediate success — Moton's freshman year was spent on the Junior Varsity squad. Only after tryouts his sophomore year was he named a varsity player. It took some persuading however: "I didn't even want to play varsity because my friends played JV and that was my ride home." Sophomore year was a fairly average year, but after hitting a growth spurt his junior year, things began to take off. Moton was on the number one ranked AAU team in the nation.. Senior year, he was named a McDonald's All-American Honorable Mention, cementing himself as one of the top players in the nation. That year for Enloe, he averaged 29.4 points a game, including a monster 51 points against Cary High School. His jersey number is now retired.
Collegiate and Professional Career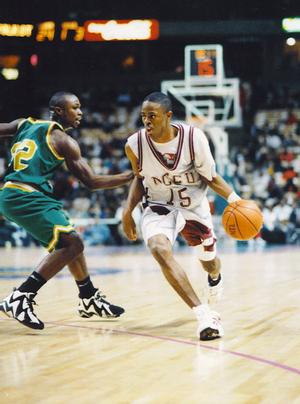 This stellar high school career paid off — multiple in-state schools such as North Carolina State and Wake Forest attempted to bring him to their program. Wake Forest wanted him to commit early on in his senior year, which Moton was unwilling to do: "I didn't want to sign early and I wanted to weigh my options." Wake Forest ended up signing future NBA player Rusty LaRue. N.C. State was his top choice, but shortly before he was going to commit, they were placed on probation so he decided against it. Moton ended up choosing North Carolina Central: "I signed to go to N.C. Central sight unseen. I had never seen the campus." This was a risk and it was clear the public thought so. Moton recalls seeing his name in the newspaper the next day, but not in a positive way: "It was a big thing in the newspaper the next day, with Moton chooses Central with a big question mark next to it. This decision paid off, as he played for all four years of college with his senior year being his best. He was able to win conference player of the year and attended multiple NBA camps after the season ended. While Moton did not sign with an NBA team, he was able to play basketball overseas professionally. This was no coincidence. Moton worked to earn this opportunity since the first time he touched a ball. There was a defining point in that process. This moment was when he got home from winning the Pepsi Hotshot Challenge and told his grandmother he was going to buy her a big house and car with his basketball abilities. His grandmother responded: "That's fine and dandy, but I want you to understand something. The two most important days in your life are the day you are born, and the day you figure out why." Through this lesson, Moton learned the importance of using basketball as a means to enhance not only his life, but the lives of people around him as well. That he did.
Post Collegiate Career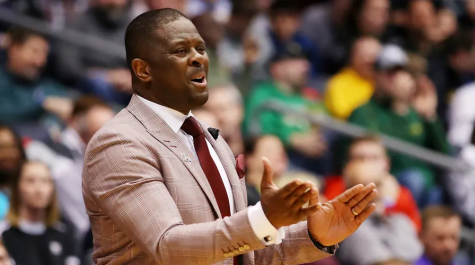 After Moton's athletic career came to a close, he began focusing his attention on the coaching side of the game. West Millbrook Middle School needed a coach, Moton transformed the program. A few years later, current Wake County Public School Superintendent, Cathy Moore, was the principal at Sanderson and asked him to be the head coach for a Sanderson program that was at an unprecedented low. At the same time, N.C. Central asked him to come back and be an assistant coach. This decision was a tough one, not only because of skill level, but also because of salary. Sanderson would pay $675 for the season compared to the $85,000 on the table for N.C. Central. Moton chose the Sanderson job and remembers that everyone thought he was crazy: "I learned at that moment, when you make a decision, if the first question you ask is: "What will people think about me?" Then you aren't living your life, you're performing for acceptance. I was the guy who was tired of performing for acceptance." This was a defining moment in Moton's life, as well as for the Sanderson basketball program. Moton led them to back-to-back conference championships, as well as a Final Four appearance. He later joined the N.C. Central program as an assistant and is now head coach. Moton is as connected to the N.C. Central as anyone, he's been a player, a coach, and a fan. Speaking on it he mentions the passion present on an HBCU campus: "it's one thing to coach at an HBCU it's another thing to coach at HBCU that's your alma mater, right? It's so passionate, right? … you experience the passion from a fan's perspective, a student's perspective, a player's perspective, and a coach's perspective".
Off the Court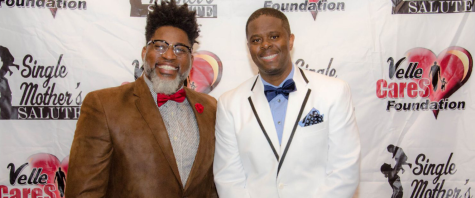 Moton has taken his grandmother's principle and applied it. He started a foundation called Velle Cares, which helps youth in Raleigh navigate difficult situations and circumstances. There is no specific mission statement for this foundation, Moton created it with the intent to help as many people as possible regardless of the circumstances: "There's plenty of branches under that tree, so I wanted my mission statement to be as broad and general as I possibly could make it so I can help anybody in those situations." Moton does an annual event at the Raleigh Boys Club with NBA star P.J. Tucker through the Velle Cares foundation, and helps provide school supplies to hundreds of Raleigh children. In addition to these events, Moton does many other events throughout the year to benefit numerous groups of people in the Raleigh area. Velle Cares provides a lot of aid resource wise, which is something Moton is passionate about, but another one of his projects is the TV show, airing on P.B.S. "The Connect". This show is meant to help educate youths about sex education, as well as racial relations: "I wanted to give teens a safe haven, a platform where it's a non-judgmental environment where they can feel safe to speak about the current issues that are going on in today's society." The show was interrupted by Covid-19, but Moton mentions that it is definitely something he is looking forward to restarting soon.
LeVelle Moton's actions on the court alone define him as a legend, but dive deeper into the man he is off the court and you will find a true role model and North Carolina hero.
Leave a Comment
Donate to Enloe Eagle's Eye
Your donation will support the student journalists of Enloe Magnet High School, allowing us to cover our annual website costs. We are extremely grateful for any contribution, big or small!
About the Contributor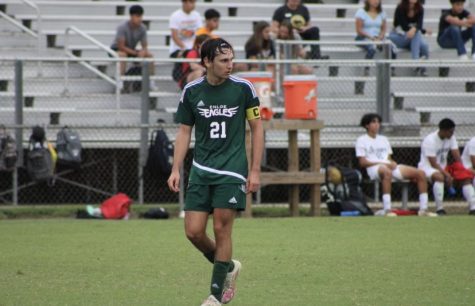 Greene Rand, Sports Editor
(He/him)

Greene Rand is sports editor and a senior. He is captain of the school soccer team and enjoys spending time with his friends and three dogs.