Kicking Off the Day with Enloe Women's Soccer
It is a sunny afternoon on the Enloe football field, today set up with goals on each end for the women's soccer team's practice. As the sun begins to sink behind the latest unfinished mural, team captains Avery Kimball and Abigail Ramsey laugh with some fellow players passing by about an upcoming game, one that everyone is determined to win. 
It is clear in this simple conversation that everyone on the team has a fundamental passion for soccer. "It's almost like a sixth sense type of feeling," says Kimball about the game. She says the strategy of it, the thinking ahead, the mental game of soccer are what draws her to it. Ramsey agrees, saying "You have to push mentally versus physically." 
From the bleachers, you can see this passion in action, as players run up and down the field, preparing for a myriad of drills and scrimmages to prepare for their upcoming games. But there is something at the heart of this practice that really seems to ground and bind the team together: a laughter in the air, along with a sense of camaraderie and togetherness that one can feel before they see.
"The people are really what keeps you going," says Ramsey, "You're not just focusing on the strikers who are going to score the goals [or] the defenders who are going to save the goals. You're focusing on everyone, and improving everyone as a team." 
It's undeniable that the women's soccer team is most certainly a team. Together they've gone through everything from tight-bunked camping trips, to dad joke contests, to a highly anticipated and yearly face off with Cardinal Gibbons. Whether it's watching Mamma Mia until 2 A.M., running four miles at the break of dawn, or working out a play for a goal in the heat of a game, the players on this team have an unbreakable bond, one that helps them on the field and off.
At the heart of this bond is a healthy sense of humor, one used by the captains and players to keep things lighthearted: offering an alternate perspective or simply a good laugh whenever it's needed. Inside jokes about fall counts and stargazing combine with friendly puns about the team's beloved coaches (who of which can be found leading mile runs on golf carts) to make the good days great and the bad days better. 
The team's mantra, "Even Messi has bad days", represents an intersection of the team's humor and heart, another inside joke intent on lightening the spirit of any player having a bad day by reminding them that they are not alone. "Even when people make mistakes, there's always someone out there who will laugh about it and tell you that it's okay because you don't have to be perfect." says Ramsey. 
It is this positive outlook, this serendipitous acceptance of the imperfect, that sets the team apart, allowing them to work together and give space to grow to each player. From a freshman varsity player turned captain, to the upperclassmen helping their sophomore teammates with AP World homework between practices, each person has a place on the team, one that is unique and appreciated by all. Win or lose, good day or bad, a team like that is truly one of a kind.
Leave a Comment
Donate to Enloe Eagle's Eye
Your donation will support the student journalists of Enloe Magnet High School, allowing us to cover our annual website costs. We are extremely grateful for any contribution, big or small!
About the Contributors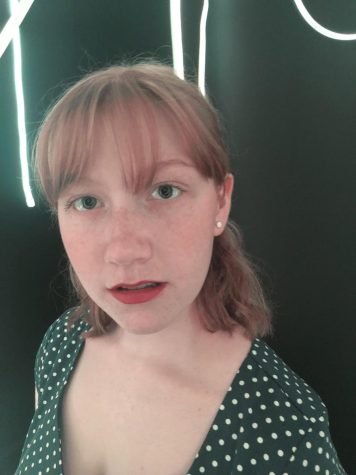 Sam Heyl, Opinion and Creative Writing Editor
(She/her)

Sam Heyl is a senior excited for her second year on the Eagle's Eye! She lives and breathes animation and any/all creative writing. When she's...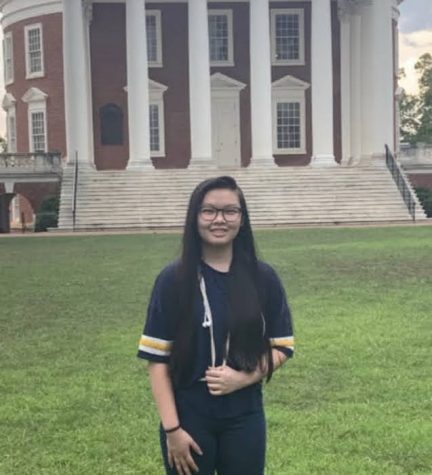 Kaitlyn Yeatts, Features Editor
(They/she)

Kaitlyn is a senior. They are passionate about advocating the education of the LGBT+ community and are a board member of Enloe's Gender &...