Senior Spotlight: Sophia Stewart
I once read an incredible article about Mr. Peabody and Sherman. Not the standard, review-esque piece I thought it would be, it blew my mind with its in-depth and nuanced interpretation of what should be considered a cultural icon. How? How could someone take something so seemingly small, and turn it into something life-altering with nothing but words? That is the genius of Sophia Stewart. 
In everything she does, in everything she writes, there is an intense opinionated passion, combined with a meticulous attention to detail- a talent for finding the smallest things, which she then uses to remind us of what we've all been missing- what we should be paying attention to. 
Watching her as both a writer and editor is watching this talent in action. Her commitment not just to the piece but to the writer, doing everything in her power to lift up and make known the voice of the author, is not only impressive and insightful, but also emblematic of her prevailing kindness and thoughtfulness for others. 
No one can have a conversation with Sophia without feeling acknowledged and understood. Whether you're discussing a new book series, venting your frustration, or just looking for someone to talk to, she's there with her honesty, helpful suggestions, and an incredible sense of empathy and kindness for everyone. The little things, it seems, both in her life and work, are her secret weapons, as she strives to both see and create the best in the world.
Good dancers are a dime a dozen, but good choreographers are rare. From my first dance experience with Sophia- middle school- she was the dancer that I looked up to the most, because of her creativity with movement. As I have gotten the pleasure of choreographing with her multiple times, either in group settings or just the two of us, her innovation mindset has shone through. She is a talent, not only because of her technique, but because of her unique movement quality and style. 
Sophia brings out the personality in the dancers around her. She is consistently true to herself in her choreography, something that I have watched people try to take from her. Her everlasting pride in the importance of dancing for herself is inspiring, and is clear when you watch her move. She shines on stage, not only because she is a gorgeous dancer, but because you can tell that she loves what she is doing. 
Besides being good at dance, Sophia is exceptional at simply being a good person. She was my "big sister" in middle school dance, a sorority tradition that allowed for new members to have someone older to talk to and depend on. Sophia made my experience, wrapping up elaborate gifts and giving me more support than I ever could have asked for. To this day, she is there for me with open arms if I need anything, from someone to vent to, to help with choreography. 
My personal favorite part of Sophia's personality is her honesty. I always know that what she is saying is the truth, because she has never been someone to sugarcoat things. It can be hard to trust friends who critique your movement, because you never know if they are just being nice. Sophia will always let you know if you look like a mess, because that's what a true friend does. She is helpful and always gives a fresh perspective, because she truly cares about helping you get better. 
Her impact is felt by everyone that knows her, including her friends. Malinn Welch says her first impression of Sophia in middle school was "That middle schooler who's like, 'I'm not dealing with this garbage' and that was very comforting. Especially in middle school when everybody's crazy." She adds "She's always been very sure of herself. Like, she knows she wants to be a dancer, she knows what she wants. […] She doesn't let anybody else shift her view of what she's meant to do."
 "Sophia is one of the best people that I've met at Enloe." says Paige Farley, "She is such a devoted and kindhearted person and friend. […] Once you befriend her, she will fight for you. She is just a die hard friend and I know that I could go to her for anything that I ever needed. She is like the epitome of reliability and she's always there for me when I need her. She's always willing to give me some advice. It's like she's an old soul. She's just so wise in her ways."
To Sophia- Thank you for sharing your wisdom, your honesty, your kindness, and your spirit with us these past years. We wish you all the best in your future, and consider ourselves lucky to call you our editor, role model, and friend. 
Leave a Comment
Donate to Enloe Eagle's Eye
Your donation will support the student journalists of Enloe Magnet High School, allowing us to cover our annual website costs. We are extremely grateful for any contribution, big or small!
About the Contributors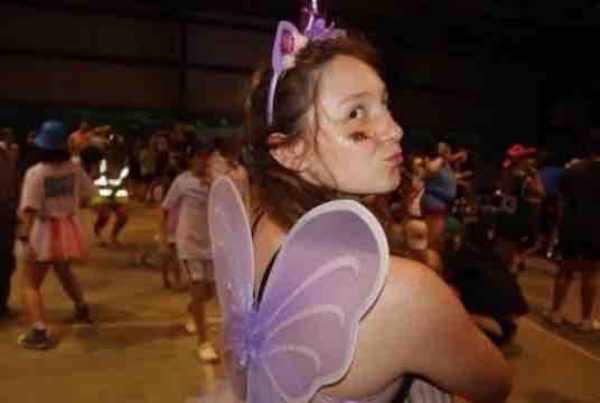 Kelley Calvillo, Opinion and Creative Writing Editor
(She/her)

Kelley Calvillo is so excited to return to Newspaper, this year as Opinion and Creative Writing Co-Editor. Outside of newspaper, she is a...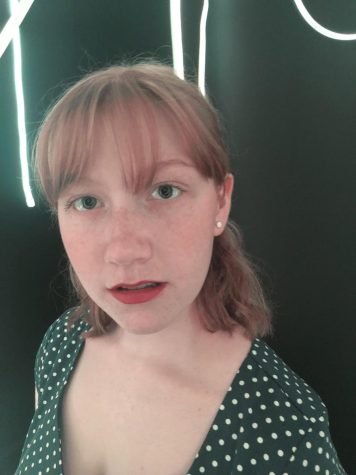 Sam Heyl, Opinion and Creative Writing Editor
(She/her)

Sam Heyl is a senior excited for her second year on the Eagle's Eye! She lives and breathes animation and any/all creative writing. When she's...