Senior Spotlight: Andrea Duca
The "school air" phenomenon may affect some of us, but there are always a few people you see walking the halls who exude an aura so flawless that not even the public school system can perforate. Those classmates who you can just tell have their life together. Who, despite their relatively young age, are mature enough to run a school newspaper. The ones who can keep their cool even when surrounded by 30 teenage writers in a tussle over who won a Friday news quiz. Maybe "it-girl" is a better descriptor for our very own editor-in-chief, Andrea Duca. 
In August 2021, the Eagle's Eye was hit with a wave of first-year staff writers who didn't know the first thing about journalism. Thanks to the wise decision to implement first-quarter pods, I got to know Andrea in my very first week in newspaper. To sophomore me, she had the personality of someone wise beyond her years, even though looking back she was younger than I am now. She helped me write my very first article, a satire piece involving devious licks and Enloe's centipede problem, after I convinced myself it was too stupid. Whether intentional or not, Andrea's guiding role in my formative newspaper months helped me come out of my shell in our class. 
First impressions are important. They shape the way we interact with a person for the rest of our time knowing them. Maybe even more importantly, our first impressions of the people belonging to an organization leaves a lasting taste in our mouths of the group as a whole. Luckily for the newspaper class, Andrea's love for journalism and appreciation for her classmates has ushered new writers for the past two years. And as for those classmates, her high value of them doesn't go unnoticed. "I can't really pick a favorite memory. Our conversations are so real and so genuine and I really value all the time we get to spend together," reminisced Paige. Olivia reflected, saying: "I really appreciate her guidance this year as editor-in-chief and you can tell she really cares about this and wants the class to succeed."
While she is always creating cherished moments, biking around rural Michigan with Sarah Lynerd, racing Paige with her dawgs out in the grass, exploring downtown Raleigh with Seamus Scranton, and sprawling out on Pilot Mountain with Harriet Rex are some of Andrea's friends' favorites. Her sense of humor, great style, and love for coffee shops were some factors that made a friendship with Andrea so appealing. Seamus recalls that "she had this crazy bandana on. I thought her style was really dope and she was already poking jokes at everyone in the class." It would do her Pinterest board-worthy style an injustice to skim over the iconic poncho-and-cowboy-boots era of 2022. "She's very stylish. Like every day she walks in and I'm like 'Wow. That is a good fit.' She knows how to dress and do it well. And her makeup is always on point," said Olivia, unprompted.
Vivian Njoroge:
I met Andrea last year during Newspaper. I remember looking at her and almost immediately wanting to be her friend. She looked so cool with her stellar outfits and beautiful hair. Fun fact, she was my inspiration for getting my nose ring. I've always been in awe of Andrea. From her editing skills to her jumping at the chance to help me with an article, I've loved every moment. It made sense that she rose to become the wonderful editor-in-chief she is today. When I think about Andrea, all I can think about is art. She's truly an artist in the way she goes about life. Dear Andrea, as you embark on this new chapter, I want you to paint the world with every color you have. Even though I will miss you, I know that it's your time to bring a splash of color into some other peoples lives. Before you go… you have to tell me how you get those fire pics. 
Leave a Comment
Donate to Enloe Eagle's Eye
Your donation will support the student journalists of Enloe Magnet High School, allowing us to cover our annual website costs. We are extremely grateful for any contribution, big or small!
About the Contributors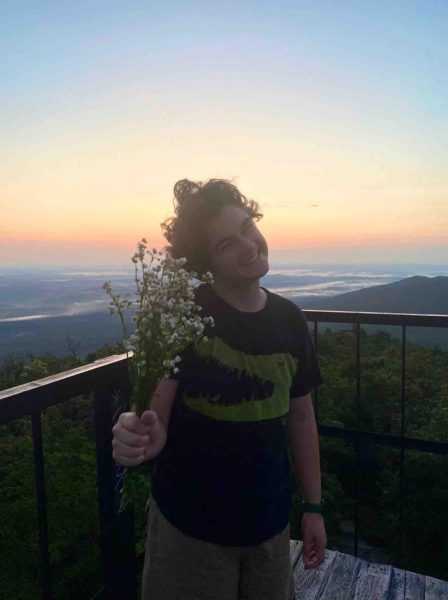 Jonah Yinger, Arts and Entertainment and Satire Editor
(He/him)

This is Jonah's third year writing for the Eagle's Eye and his second on the editing team. Aside from writing and editing bomb articles, Jonah...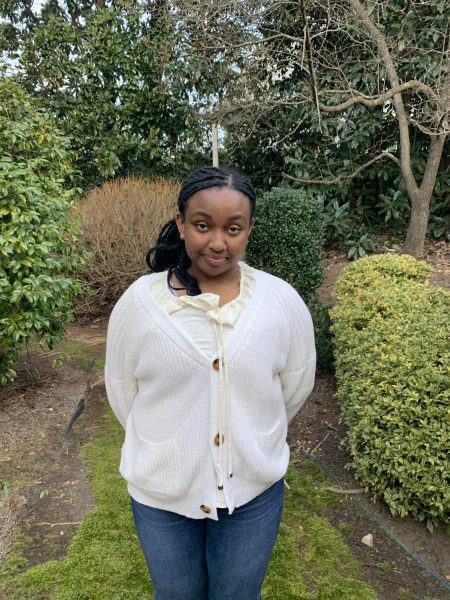 Vivian Njoroge, Graphic Designer and Publicist
Vivian Njoroge is a senior, and it's her third year on the Eagle's Eye staff. It's also her second year as a graphics editor. Njoroge enjoys making changes...