Brick By Brick
A feature on Enloe's newest administrator, Mr. Brick.
A new school year always brings a sense of life to the school. A hum of excitement over new classes, new opportunities, and new faces. Here at Enloe it's not always easy to stand out, but being 6'8 and a new administrator can help. 
While Mr. Brick may be new to Enloe this year, he is a seasoned veteran in the world of education. He has worked in both Pender and Chatham Counties as a teacher. During his graduate program, Mr. Brick was given his first taste of Enloe upon meeting our very own Mrs. Hanson, formerly Ms. Peele. This is how he found just the administrative position he was looking for and became an eagle. 
His first day was filled with the same sentiments that many of us felt during our first days at Enloe. I pulled him away from his bus loop duty during the first week of school to get the scoop on his initial thoughts. "I love it, it's A LOT and it's big. There are a lot of great students to meet, a lot of great teachers I am still meeting but overall it's a great place to be". 
When Mr. Brick decided to transition from inside to the outside of the classroom, he saw a vision of the kind of administrator he wanted to be. "I really enjoyed teaching, I loved it, but I wanted to make more of a difference and an impact on the school as a whole".  It was then that he moved to central North Carolina and enrolled at Chapel Hill. Mr. Brick went on to earn his masters in administration. At Chapel Hill, he received the knowledge that equipped him to bring that vision to fruition. 
When he looks at a school, he sees all the pieces. Not just the students and teachers, but every piece that goes to the beautiful, chaotic machine that is Enloe. A bit stunned by the immense population, he is enthusiastic to be immersed in such a vibrant mosaic of people. "all the little pieces that go into making it work. Cafeteria workers, maintenance people, clerical people, all behind the scenes turning the gears". He knows that Enloe is something special and recognizes the great effort of those who make it that way. "It's great to see such a diverse campus. There are so many different course offerings, opportunities, and resources that you wouldn't normally get at other high schools".
His goal is to break down the barrier between th
e student body and administration. "I think it is really misunderstood that because I'm in admin I'm here to write people up and put them in detention" The stigma surrounding the connotation of administration is one that he thinks can be demolished with one conversation at a time. "I would love for people to come up and say hello and introduce themselves. It's a lot of people to remember, just know that we are here because we care, not because we want to be the mean guys".
He hopes that in time he will continue to 
find his home at Enloe. His recruitment into our administrative team is one that will bring benefit to our school for years to come as he continues to become connected through relationships with faculty, students, and everyone that makes all the successes at Enloe possible. So don't be intimidated, Mr. Brick carries all the passion and keenness a man can in his 6'8" frame and he would love to meet you. Do your part in fulfilling his vision and bridging the gap. Make it a part of your daily routine to say a quick hello to our newest eagle, Mr. Brick.
Leave a Comment
Donate to Enloe Eagle's Eye
Your donation will support the student journalists of Enloe Magnet High School, allowing us to cover our annual website costs. We are extremely grateful for any contribution, big or small!
About the Contributor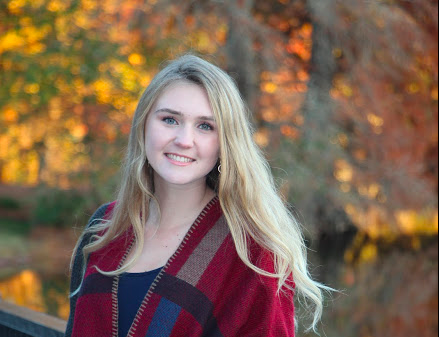 Eliza Davis, Publicist
Eliza manages and creates content for the Eagle's Eye social media. She also especially enjoys writing features articles.