Spring Musical Announcement
Enloe becomes the first high school to perform Wonderland
"
"It's Wonderland. It's full of imagination.""
— Koko Thornton
The Enloe theater program is very excited to announce that this year's spring musical will be Wonderland, a modernized retelling of the classic tale, "Alice in Wonderland." Enloe will be the first high school in the world to put on a production of Wonderland, being the fifth production the show has ever had, other productions including a Broadway run and European tour. What most Enloe students aren't aware of, however, is how much work was required for this show to premiere at Enloe.
While toiling over the many prospective shows for the spring, Ms. Thornton came across the Wonderland Broadway Cast Recording among her collection of CDs and conducted research on how to obtain the rights. After venturing to Musical Theatre International, the main publishing website for musicals, she discovered the only way to perform the show would be to receive approval from Jack Murphy and Frank Wildhorn, the show's composer and lyricist. After attempting to email and direct message the two Tony award winners with seldom success, Ms. Thornton told her students that she wanted to do the show, but wasn't able to. "I told them, just to get them off my back, but thankfully, they started to conduct research." It wasn't until Enloe senior Chloe Calhoun discovered that Lauren Kennedy, someone she knew and had done performances with, was the Alice for the workshop production. Kennedy asked Murphy and Wildhorn if Enloe could perform the show and both of them showed interest at the end of last school year. After multiple email exchanges, Kennedy relayed the message to Ms. Thornton that Enloe would be able to perform Wonderland in the spring of this school year. 
Since Enloe is the first high school to put on a production of this show, Murphy and Wildhorn have given Enloe the privilege of incorporating a new song from the European show into the Tampa script, the one that Enloe is receiving. The Enloe community will be able to write in the dialogue and transition into this new song for their production, giving them a creative license that most other musicals don't allow. 
Wonderland tells the story of Alice, who resides in Brooklyn with her daughter, Chloe. Her relationship with her husband, Jack, is estranged, which has thrown a wrench in her relationship with Chloe. She is an author of children's books, who suffers from writer's block. While in her new apartment, — separated from Jack — she is brought into the world of Wonderland, the home to the White Rabbit; the Mad Hatter; the Queen of Hearts; and El Gato, this show's version of the infamous Cheshire Cat. "Her experience in Wonderland is basically her finding her imagination, her inner child again, and being able to connect with her daughter. She realizes what is really important in her life." says Ms. Thornton, the musical's director.
When asked about her vision for the show, Ms. Thornton responded with "It's Wonderland. It's full of imagination. The cool part about things such as the set and the lights, is that nothing has to be literal. It's not like, 'Oh, we have to convince the audience that this is actually this'. It's Wonderland, so it can be anything, and the audience would believe it. It's supposed to be different and creative. We're going to have a great time." 
With its performance not until spring, we will have to wait to see how this transformative show unfolds on our auditorium stage. It's sure to be fantastical, wonderful, and full of Enloe creativity!
Leave a Comment
Donate to Enloe Eagle's Eye
Your donation will support the student journalists of Enloe Magnet High School, allowing us to cover our annual website costs. We are extremely grateful for any contribution, big or small!
About the Writers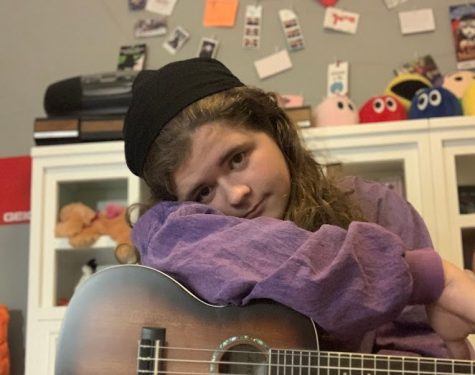 Gwen O'Connor, Co-Editor in Chief
(She/her)

Gwen is over-the-moon to be back in school for her senior year, and to be Co-Editor in Chief of the Eagle's Eye! Her favorite topics to write...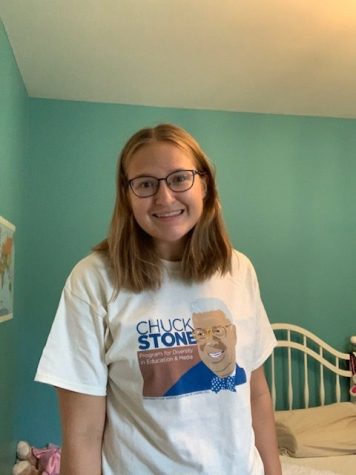 Olivia Pluska, Editor
Olivia is an avid swimmer who thoroughly enjoys obsessing over niche topics such as the Youtube series Unhhh, featuring two of her favorite drag queens....