Unforgettable: Enloe's Maxine Cormier Debuts at New York Fashion Week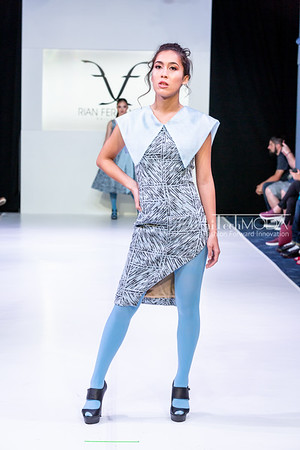 Twice a year, models, designers, and fans of the fashion industry all gather in New York city for an event that can't be missed. Known as New York Fashion Week, or NYFW, it's the destination for all things design- a World's Fair of aspiring designers and models creating the fashions of the future. This is the premier destination of the fashion industry, the dream highlight of many a career. For many it remains merely a fantasy- however, for Enloe's Maxine Cormier, joining the glamour of NYFW's ranks became a stunning reality this fall.
"Basically, New York Fashion Week is a time where all the designers – big designers, small designers, any designers in between – try to make a name for themselves," Maxine said . Her modeling career began when she joined a local talent agency last year, but she didn't sign up with modeling in mind. "Honestly, when I started out at the agency, I was looking more into acting, because I already take a lot of acting classes here at Enloe," she recalls. "I've always been a really expressive person, so I guess acting was a way for me to put that out." Soon after Maxine joined the agency, however, she discovered modeling, and began to pursue her new interest with fierce determination.
A few months later, the agency had guests: designer representatives, hungry for models to recruit for NYFW. Maxine and her peers suddenly found themselves pitted against one another, fighting for attention from the people that could change their careers. Maxine can still remember exactly what was going through her head on audition day: "'All these girls are my friends, but they're also my competition."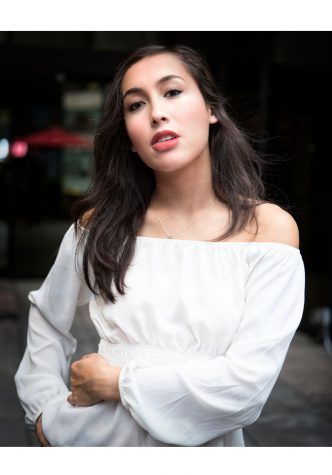 Certainly, the modeling industry is often portrayed as a cutthroat business where models are coldly rejected if they don't fit a set of standards. Maxine acknowledged this stereotype as she looked back on the days leading up to NYFW, saying, "You would expect it to be [toxic], since it's a bunch of girls that are just like, 'Oh, we love our looks and we're using our looks to make money.'" During the experience, though, she quickly found this wasn't the case. Contrary to the typical modeling cliché, Maxine landed in an environment of surprising positivity and support- a diverse group of people all doing what they love.
Once she discovered that the world of NYC modeling was nothing like the way it is portrayed, her time on the walkway became a blur. She would later describe it as a surreal experience, often looking up to see a famous model or Instagram celebrity preparing for the runway. Maxine herself would walk two out of her four days there, in an event that was sometimes stressful and sometimes overwhelming – yet, in retrospect, unforgettable.
To Maxine, the world of modeling is home. It's not just a place of glamour, but also a place of belonging. Modeling may draw a certain set of predispositions, but it is much more than what it may appear to be. "It's good to feel like your craft is important and people appreciate it," Maxine remarks. "It's really a good environment."
Leave a Comment
Donate to Enloe Eagle's Eye
Your donation will support the student journalists of Enloe Magnet High School, allowing us to cover our annual website costs. We are extremely grateful for any contribution, big or small!
About the Contributors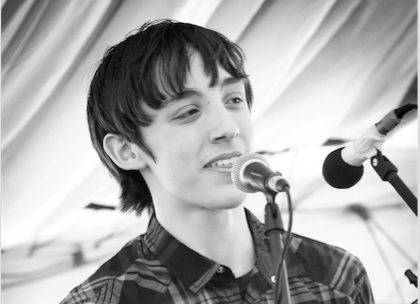 Sam Stage, Editor-in-Chief
Sam is looking forward to another awesome year for the Eagle's Eye, pandemic or not! He loves to go to concerts, festivals, and anyplace there's live...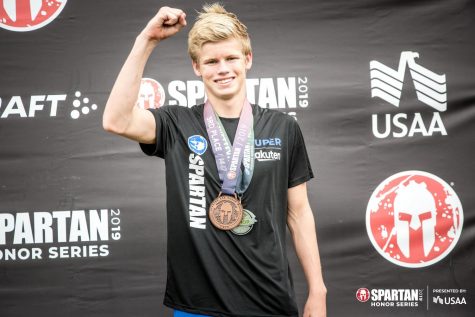 Luke Fortner, Sports & Achievement Editor
Luke is a junior and the current Sports Editor for the Eagle's Eye. He loves writing for opinion- especially when supporting a difficult perspective-...