CROSSFIRE: Common (cr)App
Against
Let's play a game. I am thinking of an object. If you're a senior, you've probably used it before. Maybe you've loved it, maybe you've hated it, it's possible that you've even cried over it. The more you put into it, the more it asks of you. It's just another tab on your computer, but it can decide your entire future. So what is this powerful entity we've been talking about? 
It's the Common App. 
The Common App is a portal for undergraduate college applicants that contains over 800 colleges in 49 states. It's goal is to simplify the college application process by allowing students to apply to multiple schools at once, as well as providing a space to input all of your personal information, from extracurriculars to SAT scores. However, there is one major flaw in this seemingly perfect application. Reporting all of that information can be, well, confusing. And the truth is, some of us just don't have the time, energy, or opportunity to involve our parents in this arduous process, which is why countless students embark on this very necessary application alone.
One of the most recent examples of the headache-inducing bewilderment that surrounds this application took place on the UNC Chapel Hill early application deadline: October 15th. It was the first major deadline for UNC system schools, and it seemed like every senior at Enloe was applying. Many of my friends, falling anywhere between perfectionists and procrastinators, had decided to wait until this very day to apply. Unnervingly, as I walked into first period, I heard anxious whispers drifting about the classroom. I began to make out key phrases:  "Common App…October 14th at 11:59…regular decision…glitch." Little by little, I pieced together what had happened. Due to some technical error, the Common App had closed the early application deadline for UNC and USC on October 14th rather than October 15th. This meant that many UNC candidates, some of which were even Morehead-Cain nominees, were instantly redirected to the regular decision deadline. A mass panic ensued all across Enloe, and undoubtedly, countless other schools across North Carolina. The stress that applicants were already feeling instantly doubled because of the Common App's simple but burdensome mistake. Within a few hours, UNC had apologized for the confusion and extended the deadline, attempting to resolve the chaos. The inconsistency of the Common App has placed even more pressure on myself and fellow teenagers, furthering the anxiety of countless students.
Leave a Comment
Donate to Enloe Eagle's Eye
Your donation will support the student journalists of Enloe Magnet High School, allowing us to cover our annual website costs. We are extremely grateful for any contribution, big or small!
About the Contributor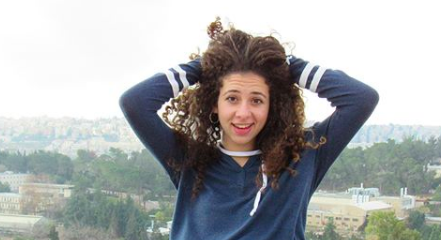 Hannah Kaufman, Creative Writing Editor
Hannah is a senior who loves soccer, art and ramen noodles. When she is not at soccer or student council, she enjoys hanging out with friends and her dog....