Spice Advice On All Things V-Day
Alright Enloe scholars, the most hallowed Hallmark holiday is quickly approaching: Valentine's Day. With cuffing season in full swing, I am sure you have begun to contemplate your plans for such a momentous occasion, or lack of plans. Whether you're putting together your ten step strategy for professing your love to that special someone, or plotting the perfect chocolate collection for a romantic night for one, we can all understand the pressure to do something, anything, on this one particular day. Spice Advice usually tries to support those choosing to celebrate their singularity with pride, but this year we're embracing the spirit of hearts, teddy bears, and flowers to give notes on the best way to tackle V-Day for our cuffed readers. There are many types of significant others' in the world, all of whom have different feelings about Valentine's Day. For whatever reason, some people just LOVE love, and others want to stay as far away as possible from the overpriced heart-shaped decor at the entrance of every Wal-Mart. No matter which special someone you are, there are ways to spread the love. Read below on how to celebrate for every type of person.
LOVES love
If your special someone is all about Valentine's Day, you have probably already started thinking about the sheer number of heart shaped things you can afford to show them you care. Teddy Bears are reserved for this Valentine's lover. Appreciating the thought and sentiment, your significant other would love a small plush piece of your affection, preferably already smelling like you. Consider including a sentimental note, picture, or jar full of love letters to show you're boo you care as well. If you don't LOVE love the same way as your partner, you can easily still impress with a classic date night with flowers and dessert. Don't forget to sign XOXO!
Big Spender
If your S.O. focuses on big gifts to celebrate your relationship, that might give you a clue as to what kind of things they may want to commemorate this day of love. Don't think that a new phone is the standard, but perhaps consider something they have always wanted but wouldn't buy themselves. This could be a fancy dress, perfume/cologne, nice shoes, jerseys, or even a giftcard to their favorite store. It doesn't have to mean giving up your birthday money, or investing a small fortune, just find something that you know they want and gift it to them. This is the easiest way to please your big spender. That being said, know that it is always the thought that counts.
Only Wants Time
With our busy lives, it's easy to feel as though you're missing out on time with your boo. If you often hear of your S.O. asking for more time together, this might be the key to celebrating Valentine's Day. Planning the perfect date isn't necessary as it often costs a monthly car payment. Instead, think of planning a few dates, or even making a jar full of ideas. Making time for each other is part of what makes strong relationships. Consider a variety of ideas such as the museum, the park, bowling, roller skating, the pool, and even the grocery store. To your person, time together is everything and can be any activity. Surprise them by inviting them along to some of your errands, or to simply lay around the house. All that matters is that you're together.
Believes Every Day Should Feel Like V-Day
Planning for this person can be challenging as they don't totally go all out for the holiday and would rather have smaller surprises throughout the year, but that means that the energy you do invest will mean a lot. This could mean focusing on one specific item they love, such as tickets to a game or clothes they missed out on over the holidays. It could also be a love letter, or a quiet night in. For the lowkey romantic, you want to tailor make your Valentine's Day to the relationship and perhaps do something personal. Share an inside joke, go homemade, or maybe cook/bake them something from the heart. That's all that matters to them, just be yourself. 
V-Day = Overrated
It makes total sense not to invest in this Hallmark creation of a holiday full of stress, expectations, and endless cheesy movie marathons. Anyone who doesn't give a crap about celebrating the holiday seems like an easy person to shop for. When they say they don't care and don't want to celebrate, they probably mean it and don't want any extraordinary measures taken. That being said, you might not want to avoid it altogether. Regardless of whether or not you think the holiday is ridiculous, all people want to feel loved. Show them that you love them with a sweet gesture such as a surprise date, bringing them their favorite snack/dessert, or watching the best non-romance movies ever. Not everyone loves heart shapes chocolates and kisses under the moonlight, but you can make their V-Day special with a simple gesture to show you care. 
For the single folk, I hope you don't feel left out. If you want to be in a relationship in the coming weeks, you may want to review this information as well. It could save you from an amateur mistake. However, if you aren't in the market for a special someone it is worth knowing what kind of gifter you are and what you might want on this holiday and others. It's easy to assume that others can read your mind about what efforts you want your loved ones to go through to celebrate you, but it might actually be helpful if you communicate that to them. There is no shame in not wanting to celebrate Valentine's Day, or wanting to fully embrace it down to the pink and red socks. Relationships are not on one set path and learning to love someone else is learning to love yourself. Embrace your V-Day feelings and always always remember, all the chocolate is way cheaper on February 15.
Leave a Comment
Donate to Enloe Eagle's Eye
Your donation will support the student journalists of Enloe Magnet High School, allowing us to cover our annual website costs. We are extremely grateful for any contribution, big or small!
About the Contributor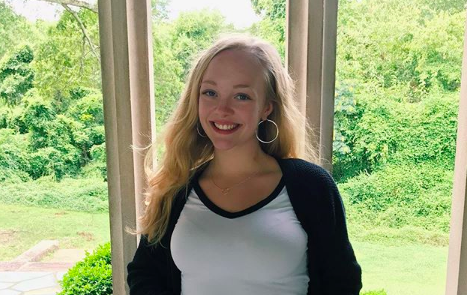 Madison Goodwin, Opinion Editor
Madison found her passion for opinion because of her love of Saturday Night Live and the editorial section of The New Yorker and New York Times. She spends...