Why Local Politics Matter: Part 2
The first step to being involved in the community is knowing how local government works and who they are. The city council of Raleigh follows the Council-manager government model which is prevalent as a municipal (city) government model in the United States. In this type of government, a city council and mayor are elected by the people, with the council acting as a legislative body for the city and the mayor overseeing committees as required by the city council. The mayor has some control over what is discussed at city council meetings and is given one vote on the council as well. The council holds all legislative power in Raleigh's government. At the beginning of each year, they appoint a city manager to oversee local projects.
What are the most hotly debated issues in local politics right now?
Zoning: Zoning laws are laws that determine what and where something gets built in a city. Zoning enforces order in cities so that conflicts like factories aren't built right next to a quiet neighborhood. However, this was also used in the North and South in the early 1900s to enforce housing segregation. In 1917 the Supreme Court ruled that it was illegal to zone neighborhoods by race, however, loopholes were crafted around zoning by income. Single-family zoning, a zoning type that allows only detached homes with one unit per plot of land, was first developed by white politicians to keep low-income (predominantly black) residents who can't afford single-family homes out of certain neighborhoods. This type of zoning has dominated most American cities for decades but has recently been challenged. In Raleigh, the younger generation is pushing for multi-unit homes to be more widely allowed. Meanwhile, older citizens defend the current dominance of single-family residential zones by saying rezoning would alter the character of the neighborhood, or that single-family zoned neighborhoods are the best places to raise families.
Affordable Housing: City council recently passed a housing bond which would use municipal taxes to build more affordable housing in Raleigh The bond will be on the ballot for Raleigh citizens to vote on this November 3rd. It will show up as the last item on your ballot under referendums. This has been criticized by activists like Zainab who claim that the bond would be a handout to big developers to acquire cheap land and profit off of the city's growing need for housing. The city argues that in order to bring down the cost of housing there must be more housing built to meet demand, and building low-income housing doesn't necessarily increase supply for the average citizen. But with an imminent eviction crisis during the pandemic, low-income vulnerable communities need housing more than ever and this bond does not meet that need.
Transportation: Our city government has significant say in what transportation projects are pursued by the local transit authority; GoTriangle. The Wake County transit plan was adopted in 2016 for the years 2018-2027 and was crafted in cooperation between GoRaleigh, GoCary, and leaders from around the triangle. The plan would expand bus service and construct multiple bus rapid transit lines (BRT) as well as a commuter light rail between Raleigh and Cary. The pandemic has forced the GoTriangle to cut its budgets and delay the construction of the BRT and light rail lines. Our local leaders have the power to push through or block the progress of these expansions.
Our city will hold municipal elections in the fall of 2021 and candidates will likely be announced within the next few months. We will likely see challenges given to people like Baldwin who have seen criticism from all sides during their leadership. If you're a senior, be sure to do your research on candidates before next year's election. See where they stand on the issues mentioned above and other important issues that come up.
Here is a list of our mayor and city council in Raleigh:
Mayor – Maryann Baldwin was elected as the mayor of Raleigh in 2019. She served five terms on the city council from 2007-2017 before running for mayor. During her time as mayor, she has helped draft and push for the affordable housing bond and has voted to allow ADU's (accessory dwelling units) on property in Raleigh. Mayor Baldwin has been criticized in recent months by some for allowing a curfew to be put in place, for not pushing against the use of force by RPD on protesters, and for failing to foster community engagement in the city council process, especially during the pandemic, which has caused city council meetings to be held virtually.
At-large city council member – Nicole Stewart was elected to an at-large city council seat in 2017 and was reelected in 2019. Nicole Stewart is known as one of the younger, more progressive members of the city council. She ran on issues like investing inequitable transit, building more affordable housing, and "reducing climate pollution 80% by 2050".
At-large city council member – Jonathon Melton, one of the first LGBTQ+ city council members, was elected in 2019. As a family law lawyer, he also works with nonprofits to fight for LGBTQ+ equality. Melton supports allowing duplexes, triplexes, and fourplexes (multi-unit residential buildings) throughout Raleigh and emphasizes the need to expand transit to support our city's rapid growth. He also pushes for expansions of LGBTQ+ protections and believes we should "confront injustices facing underrepresented communities".
District A city council member – Patrick Buffkin, elected in 2019, represents northern Raleigh. Buffkin supports rezoning around downtown to allow denser, transit-oriented, urban development. He supports the current implementation of the Wake Transit Plan and the Affordable Housing bond.
District B city council member – David Cox, elected in 2015, represents the Northeastern region of Raleigh. David Cox is the last member of the city council who promotes "NIMBYism" (Not In My Backyard) which is the anti-development worldview that held a majority on the city council before 2019. Unlike all of his colleagues, he did not run on zoning reform and transit-oriented development but instead he believes in preserving neighborhoods and the more establishment policies of previous city councils.
District C city council member – Corey Branch was elected in 2015. The district he represents encompasses Southeast Raleigh and the eastern half of downtown Raleigh. Corey Branch places an emphasis on engaging with his constituency in Southeast Raleigh through community meetings. He also supports transit and affordable housing investments and zoning reform. He also is the mayor pro tem of Raleigh which means he would act as the mayor in the absence of Baldwin (similar to a vice president). Fun fact: Corey Branch attended Enloe High School!
District D city council member – Stormie D. Forte was appointed in July of 2020 following the resignation of council member Saige Martin after allegations of sexual assault and misconduct. Her district encompasses southwest Raleigh. It's hard to say what positions she will take on the main issues but as she was appointed by the city council majority we can guess that she will support the pro-development majority. She does not yet serve on a committee.
District E city council member – David Knight was elected in 2019. The district he represents encompasses the areas surrounding Glenwood Avenue in Northwest Raleigh. He defeated an anti-development incumbent Stef Mendell by running on zoning reform and transit-oriented development. He also places an emphasis on collaborating with small businesses in a way that promotes sustainable economic growth.
Local politics are very important and it's especially important that we get more young people involved. How will events and change this year affect the outcome of next year's city council elections, and the housing bond referendum this November? How will the changes now affect Raleigh's future as a city? As Zainab said, "Raleigh's never gonna go back to how it was" and change will only keep happening. Even if you can't vote, we highly encourage readers to learn about issues that have a direct impact on their life within the local area.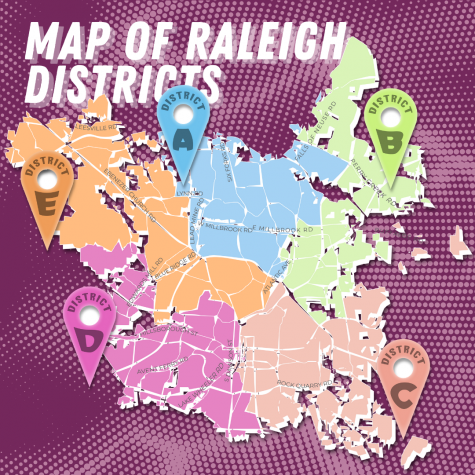 Leave a Comment
Donate to Enloe Eagle's Eye
Your donation will support the student journalists of Enloe Magnet High School, allowing us to cover our annual website costs. We are extremely grateful for any contribution, big or small!
About the Contributors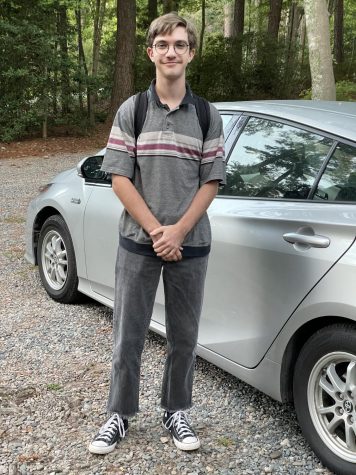 Owen Lockett, Staff Writer
(He/him)

This is Owen! He's an aspiring musician, an amateur skater, a middle child, a JBrekkie enjoyer, and a staff writer for the Eagle's Eye. Owen...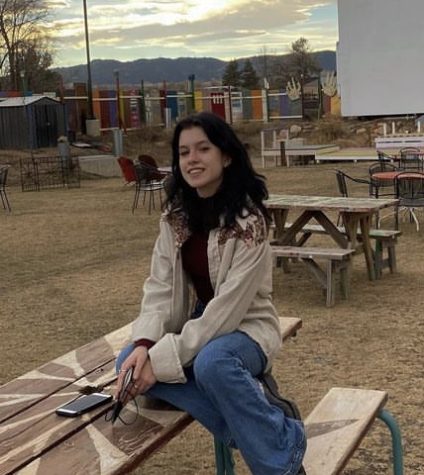 Andrea Duca, Editor in Chief
(She/her)

Andrea Duca is a senior excited to return for her third year at the Eagle's Eye as editor-in-chief! She plans to pursue economics in college...