India on Strike
Bandh is the name given to protests in South Asian countries like Nepal and India which aim to shut down major areas and usually include a general strike. In India, when Bandh takes place across the whole nation, it is called Bharat Bandh, and that's what is happening right now. 
On November 26, 2020, farmers and workers supported by 10 major trade unions and several left wing political parties went on strike to demand the repeal of a set of agriculture bills passed by the Bharatiya Janata Party (BJP). Trade unions estimate that 250 million people participated in the strike on November 26, making it arguably the largest general strike in history. Tens of thousands participated in the following march on New Delhi, a number which has grown into the hundreds of thousands in recent weeks. On Monday, December 14, thousands participated in a hunger strike and shutdown of New Delhi, and called for another general strike across India. The protests don't seem to be dying down and have gained some attention internationally, mostly through social media, but have not gained much attention in the cable news cycle. 
These protests came after 5 rounds of talks between farmer representatives and the BJP (Bharatiya Janata Party) controlled government, which refused to repeal several unpopular new bills. With over half of Indian farmers in debt, and over 20,000 committing suicide in 2018 and 2019, the current administration of far-right president Narandra Modi and the BJP parliament were under pressure to make serious reforms. These 3 bills were passed by the administration and were framed as lifting restrictions on farmers which would allow them to enter into contracts with private buyers allowing markets to invest in India's agricultural sector. But protesters have criticised these bills as being anti-farmer. Many believe that allowing private buyers will cause prices for crops to go down as they won't have to buy at the collectively set price for the government, thus hurting the farmers and allowing big corporations to gain control over much of the agricultural sector. In 2014 president Modi said he plans to double the wages of farmers in India, but many claim he has not explained how his policies will do that, and is instead pushing for agricultural policies in the interest of capitalists hoping to profit off of the farms. 
To understand this matter more deeply we interviewed a few of my family members, a combination of farmers and citizens that reside in India. When asked his personal opinion on the reform, Ajith Rebello, an agriculturist at the honeydew coffee estate in Karnataka South India,  said, "Personally I believe this is a fantastic reform because now [without the reform in place] if I want to sell my pepper in Kerala [Southern Indian state] I have to ask for permission, then pay cess(tax)  to APMC (Agricultural Produce Marketing Committee) and then there is a lot of harassment when my produce finally reaches Kerala." The new policy, on one hand, would make this process simpler. However, he also stated that the concern other farmers projected was valid and understandable, saying, "The farmers fear that they will be vulnerable because what if nobody buys their produce? What if big companies take advantage of them? What if they bargain with the farmers and buy the produce at the least possible rate? This is the main fear."  Ultimately he feels "the major part of the problem is the fear of the unknown" and this came about partially because "What the government did wrong was that they didn't give an opportunity for discussion. It's very arbitrary, it is forced onto the farmer, it was not as a choice, it was not as a debate, and it was not refined which it should have been." 
Similarly to this last remark made by Ajith Rebello, Renee Furtado, a citizen and social service worker in South India also brought up that "This government has a history of sneaking changes upon people without letting them know instead of having a dialogue and bringing up changes slowly and methodically." When looking at the situation that had arisen from the lack of public discussion and the possible effects coming from that, she noted "the large farmers aren't going to suffer so much like the smaller farmers because they have the money to shift their products to any part of India."  Wholly when looking at the protests themselves she expressed to me with admiration, "They have organized themselves so well that it's really commendable. It is not easy for these states to come together. Farmers sleeping on the roads, people are supplying food, clothing, and medicine. Coordination is done really well and everything is shaking the administration."
Another Agriculturist in Karnataka, South India, Rohan Rebello when interviewed also commented on the praiseworthiness of the planned protest, saying that "They are well prepared, it's a well-organized strike.  It is very interesting to see them  all coming together in huge numbers for this cause." He also commented that "This particular situation [the massive protest] is rare when it comes to farmers, but since the number of people that are affected are a lot they will take to the streets. India is an agricultural economy and a lot of people are dependent on agriculture, so the issue has to be taken carefully and seriously." When asked what he would do if he was put in the situation that some farmers find themselves in now, he replied, "I am a farmer, however, I grow coffee down south in India, so this doesn't affect me directly. But I wouldn't want corporates coming and buying my land and throwing us out from farming. Farmers should not be taken for granted, they should not be cornered. They can't just make use of farmers and deprive us of the prices." 
In my final interview with Clinton Furtado, a  citizen in south India, I asked how this would affect him and other citizens in general, directly or indirectly. His response was that "In the future, it might be problematic to me as a common man. Imagine you go to eat at a restaurant and eat a plate of biryani [a popular Indian dish] for 100 rupees. In the future I might have to pay 300 to 400 rupees for the same plate of biryani. So while we might not bear the brunt now, as common citizens we will have to face this in the future."
Leave a Comment
Donate to Enloe Eagle's Eye
Your donation will support the student journalists of Enloe Magnet High School, allowing us to cover our annual website costs. We are extremely grateful for any contribution, big or small!
About the Contributors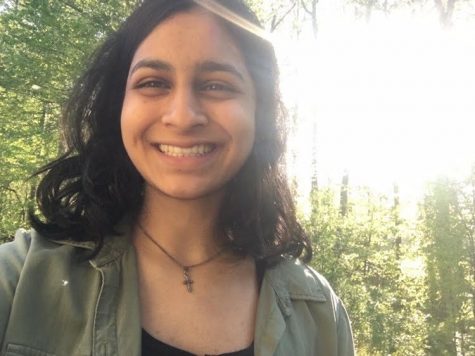 Nicole Pinto, Staff Writer
Nicole Pinto (bean) loves daydreaming. In her free time she likes to do art, run, watch anime, and learn ASL. The most important thing she lives by is:...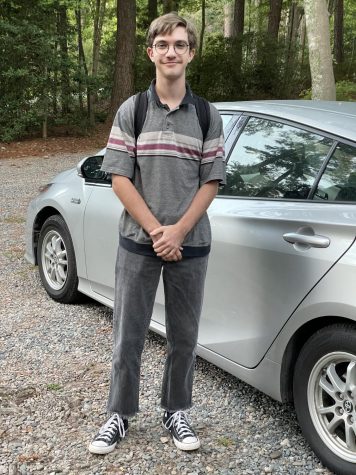 Owen Lockett, Staff Writer
(He/him)

This is Owen! He's an aspiring musician, an amateur skater, a middle child, a JBrekkie enjoyer, and a staff writer for the Eagle's Eye. Owen...