Why Social Media Influencers Shouldn't Become Actors/Actresses
It was a Saturday night. I opened up my laptop to find a good YouTube video to relax with, and there I saw it: Danny Gonzalez's review of Addison Rae's "break-through" film: He's All That, a remake of the popular 90's movie She's All That. My first reaction was, "What? Addison Rae is an extremely successful TikToker and runs an Instagram account with 40.2 million followers. Why would she need a movie?" Well, there are some things in life that normal people like us just won't understand, such as why we can't eat bananas with the peels or why the Netflix series Hype House exists. Some things are just that way, like social media influencers becoming actors/actresses.  
He's All That follows Padgett (Rae), a successful social media influencer, and her pop star boyfriend, Jordan (Peyton Meyer). Padgett catches Jordan cheating and decides to take revenge by transforming nerd Cameron (Tanner Buchanan) into a prom king.
This movie has a lot of things wrong with it, such as the basic rom-com plot, random product placement throughout the movie, the casting, and finally, the bad acting from the main protagonist. Yes, I understand, Addison Rae is a TikToker, not an actress, but if she wants people to actually enjoy her movies, acting is a must. Her character is supposed to be an extroverted influencer, but the way she portrays the character makes it seem like Padgett is obnoxiously annoying. 
Casting directors have also been known to choose actors and actresses that are "trending" at the time. He's All That was released in August of 2021, about a year after Rae's departure from the Hype House, one of the first TikTok content houses. Principal photography for the film began in December of 2020, only a couple of months after Rae was in the news for her breakup with fellow TikTok star, Bryce Hall. This shows how much directors value media speculation before choosing the lead artists. 
Another example of this is the Brat TV series Attaway General. It stars an ensemble cast of social media influencers: Dixie D'Amelio, Griffin Johnson, Diego Martir, Lauren Kettering, and Madi Monroe. The series follows high school students volunteering at an emergency room. To put it bluntly, it is the Walmart version of Grey's Anatomy. Not only does it have bad acting, but the episodes' storylines don't make any sense. High school students can't take code blues (when a patient is in critical status and immediately needs medical attention) while the other doctors in the building do nothing! Dixie D'Amelio, TikToker as well as Charli D'Amelio's sister and one of the stars of the infamous The D'Amelio Show, plays the character of Georgia, an introverted person. To be honest, I didn't realize that she was supposed to be "introverted" until I read the IMDb overview. She rolls her eyes way too much and tries to talk like Professor Snape from the Harry Potter movies. Her acting definitely does not communicate that her character is introverted.
Just like He's All That, Attaway General was released around the same time as Charli and Dixie's departure from the Hype House. The series premiered in May of 2020, a month after Charli's breakup with TikToker Chase "Lil Huddy" Hudson, so naturally, the D'Amelio sisters were in the spotlight. 
Casting directors are very particular about their choices for the cast. They have a way of using media attention for profit. Of course, this means that they have to choose people that have no experience in the acting field. 
Overall, here's my opinion: either influencers have to learn acting or they have to stick to their TikToks and Instagram posts. No other way. 
Leave a Comment
Donate to Enloe Eagle's Eye
Your donation will support the student journalists of Enloe Magnet High School, allowing us to cover our annual website costs. We are extremely grateful for any contribution, big or small!
About the Contributor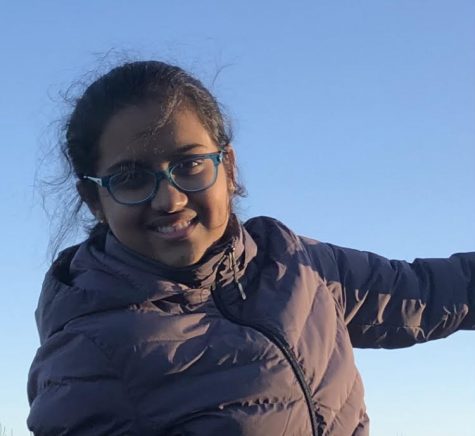 Praghna Hemadri, Staff Writer
(She/her)

Praghna is a junior at Enloe! She's a huge bookworm, addicted to history and true crime podcasts and has an unhealthy obsession with candles...