Rating my Friends' Favorite Shows
On a terrible morning during my sophomore year, I experienced the dreadful feeling of boredom. You know, that feeling when you get all your homework done and finish the show you're watching and have nothing else to do. So, I decided to bother some of my closest friends, calling it a "social experiment," and see what kinds of shows they have enjoyed watching and rate them on a scale of 1-5 stars. I watched the first episode (and the trailer, if offered) of every show on the list and made honest reviews based on first impressions:
Loki (2021-) Rating: 4/5
Not a bad first episode at all. I've been liking Marvel's content lately, but this show is a little too long for my liking. Love Tom Hiddleston's acting (as always), super smooth directing and screenplay, but my attention span is as low as an elementary school-age child's. The episode was asking too much from me. Overall, good first episode, but I seriously could not focus.
WandaVision (2021) Rating: 4/5
Good first episode. I really like Elizabeth Olsen's acting in this show; it's amazing (as always). However, because I have watched the show before and I'm grading solely on the first episode, my only complaint is that it has a slow start and the first episode is confusing, but the rest of the season definitely makes up for it. Definitely worth watching if you're into Marvel.
Veronica Mars (2004-2019) Rating: 4.5/5
Very similar to Kim Possible's premise, if you enjoyed that show, you'll definitely enjoy this one. I personally liked it because it had all the aspects I look for in a show: intrigue, romance, drama, etc. My only complaint is that it lacks comedy, but the main plot definitely makes up for that. Also, this turned out to be the show from this list I started binging, so if you're looking for a binge-worthy show, this one's definitely it.
The Umbrella Academy (2019-) Rating: 5/5
All I can say is, woah! I watched the trailer first on Netflix and I was already intrigued. I finished the first episode and I loved it. Amazing premise of the story, love the acting, just an overall fabulous first episode. I cannot wait to keep watching this one!
Carmen Sandiego (2019-2021) Rating: 5/5
Once again, extremely similar to Disney's Kim Possible. I liked the first episode so much because it was like a whiff of nostalgia. Kim Possible is one of my favorite animated shows. The main character, Carmen Sandiego, is literally the definition of a girlboss. Love her already from just the first episode. Also, she says "Arrivederci!," which means "goodbye" in Italian, at the end of every episode! So cute!
Outer Banks (2020-) Rating: 2.5/5
Honestly, I didn't like it as much as I thought I would. It's a very basic teen show. I personally thought the first episode was a little busy and I kind of fell out of touch with it. It didn't really introduce the characters or set up a base storyline, so it was hard to follow. Not saying that it was bad, but it was a little too fast-paced for my liking.
Stranger Things (2016-) Rating: 5/5
I can definitely say, this show has some of the best child acting I've ever seen. I really liked the unique storytelling and the entire ensemble of characters. I'm looking forward to finishing the series, for sure. It definitely is worth the hype.
Jane the Virgin (2014-2019) Rating: 3/5
I don't know about this one… It's a good plot and the screenplay is very smooth, but they formatted it like a telenovela, which is a soap opera type of show, usually used in Latin America. I've heard really good things about this show, but something about the show's format didn't appeal to me.
This list has left me with some new shows I'm excited to keep watching, but now I have a clear cut understanding of the type of content I like. Do you have any favorite shows you want me to review next?
Leave a Comment
Donate to Enloe Eagle's Eye
Your donation will support the student journalists of Enloe Magnet High School, allowing us to cover our annual website costs. We are extremely grateful for any contribution, big or small!
About the Contributor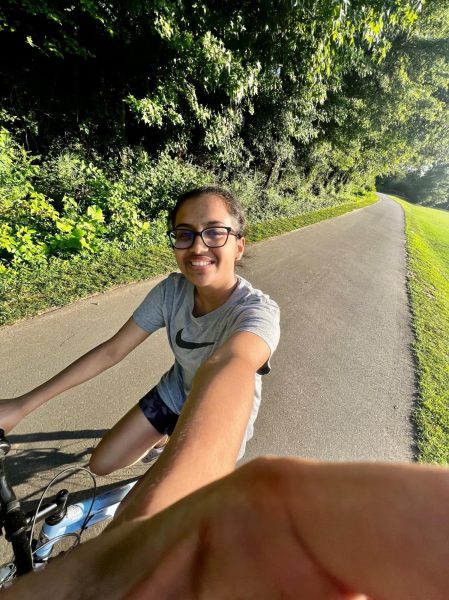 Praghna Hemadri, Executive Editor
(She/her)

Praghna is a senior who is pumped to return to Eagle's Eye as an Executive Editor! She's planning on pursuing a degree in chemistry in...