Small Business Spotlight
Eagle scholars. Small businesses. Perfect products. What more could you possibly ask for? Today, we're highlighting four Enloe students who own small businesses that you should definitely check out, like, right now. All links provided below.
#1: Maria VandeLinde 
Maria is a junior at Enloe and has been selling art since 2021. They started on Etsy and have since moved to their own website. Their art is one-of-a-kind and absolutely captivating, using their traditional skill to bring a timeless twist to quintessentially modern paintings and prints.

This year, Maria plans to make a shift from traditional works to digital arts, and will be providing more variety of products in their store. They are expanding their collection to include stickers, keychains, and pins, some of which are available now on their website. 
This year, Maria will be selling their work at GalaxyCon Raleigh. They hope to see you there!
If Maria could recommend any item in their collection, it would be their adorable Bunny Block Prints. We recommend their sepia portrait collection or commissioning them directly via their website!
Purchase Maria VandeLinde's art at https://www.mariavandelinde.com.
#2: Kiara Hanes: The Bite-Sized Bear
Kiara is a junior at Enloe who has been selling cookies for just over a year now. She established The Bite-Sized Bear in January of 2022, and has been raking in the "dough" ever since. Kiara delights her customers with delicious confections that can be purchased by DMing @thebitesizedbear on Instagram.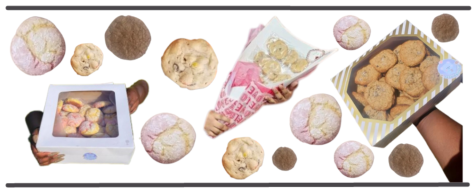 Kiara makes her cookies at home from scratch, and each ingredient is meticulously selected to ensure high quality. Everything is kept in peak condition as she makes upwards of 300 cookies to sell each drop. Kiara's masterful understanding of flavor and presentation make her cookies unlike any other. 
"Just seeing the end result is what makes everything worth it," Kiara says, the end result being many satisfied customers, us included.
We recommend Kiara's white chocolate cranberry cookies for a rush of sweet and tart flavor that will have you coming back for more. Kiara's cookies are also the perfect gift for someone special this Valentine's day.
Visit @thebitesizedbear on Instagram for the sweetest treats made by the sweetest person.
#3: Janani Bhave: Crochet By Janani
Janani is a senior at Enloe whose work is an absolute favorite among her peers. She was widely recommended by the Enloe student body, so we just had to include her on this list! She started her business in 2018 as crochetbyjanani on Etsy. She sells custom crochet products, including apparel, stuffed animals, household items, and more.

Back in 2018, Janani started Crochet by Janani with the goal of paying for an 8th grade field trip. Just making infinity scarves quickly grew boring, though, and Janani wanted the freedom to explore her options and be creative with the art that she loves. Her custom crochet tops offer her this creativity, and she cites them as one of her favorite items to sell. They're super affordable and entirely up to the buyer, right down to color, style, and design. 
Lately, Janani has been selling at in-person craft fairs and she plans to attend more this year. From adorable amigurumi sea creatures to seasonal items, Janani's collection certainly provides something for everyone.
Janani's renowned crochet catalog is available at crochetbyjanani on Etsy and @crochet_by_janani on Instagram.
#4: Emma Belledin: Sweet Dream Stickers
Emma is a junior at Enloe High School who started Sweet Dream Stickers in August of 2021. Emma's Etsy shop offers the cutest selection of hand drawn stickers. She found inspiration in the other sticker artists she saw online and wanted to join in the fun.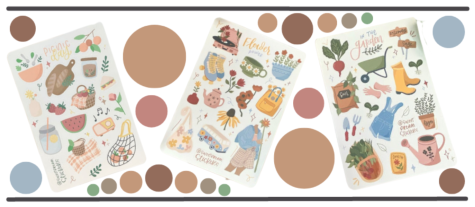 Owning Sweet Dream Stickers has taught Emma a lot about the importance of hard work and about her own goals as a professional. The care that goes into the art that she creates is truly evident in her products. This year, Emma wants to expand her selection of products and bring new life into her business. 
For Emma, the most important part of Sweet Dream Stickers is knowing that she started it from scratch, and that it makes people smile. We're definitely smiling!  Emma's favorite products are her In the Garden and Flower Power sticker sheets, and we have to agree on their quality. These stickers are durable, well-priced, and most importantly absolutely adorable.
Check out Emma's work at https://www.etsy.com/shop/SweetDreamStickers.
Enloe is clearly full of incredibly talented artists and creators. We hope that you'll take the time to support your peers' small businesses in this new year and beyond!
Leave a Comment
Donate to Enloe Eagle's Eye
Your donation will support the student journalists of Enloe Magnet High School, allowing us to cover our annual website costs. We are extremely grateful for any contribution, big or small!
About the Contributors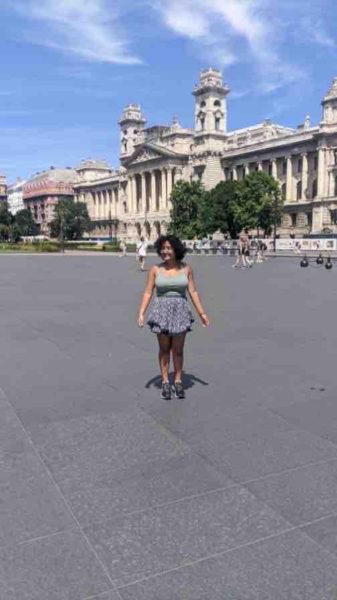 Elina Perera, Opinion Editor
(They/them)

Elina was selected for Opinion Editor of this fine establishment because they have the best opinions. They are a senior this year, and so...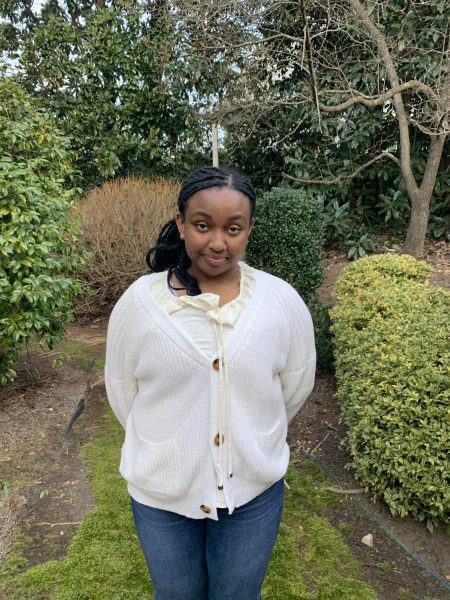 Vivian Njoroge, Graphic Designer and Publicist
Vivian Njoroge is a senior, and it's her third year on the Eagle's Eye staff. It's also her second year as a graphics editor. Njoroge enjoys making changes...