Senior Spotlight: Greene Rand
Owen's Statement:
O Captain! My Captain! Mr. Greene Rand. If you go and look at his Instagram, under every single one of his posts you'll find at least one goat emoji and it's not hard to see why. This is not just because of his incredibly attractive face and undeniably sexy bod. Those who have the privilege of knowing Greene will understand that it requires little explanation. He's a role model, a leader, a teammate, a fellow Two Roosters Ice Cream scooper, and someone I've come to know as a friend. I could say a lot about how much of an amazing athlete and soccer player Greene is but as someone who's not involved in sports, I feel that I wouldn't do him justice. His achievements really speak for themselves. What I'd rather talk about is my experience with Greene as a classmate and friend and the impact he's had on me. 
I met Greene in 6th grade at Moore Square. We weren't close but we had something of a mutual acquaintance. He looked pretty similar to how does now except, no facial hair and I was actually taller than both him and Louis, believe it or not. He was always friendly, respectful, and seemed like the type of guy who really had his life together. Some things have changed, for one, his humor has grown a little more blunt and crude, but it always has and still does come from a place of kindness.
There's a picture somewhere of Greene and I slow dancing in Mr. Burns eighth grade math class which was just an early sign of our deeply sensual relationship! The two of us are certainly not afraid to express our love for each other, so much so that Paige Farley has an extensive folder on her phone titled "Greene and Owen Love". But though this is usually played out somewhat humorously I know that it also comes from a place of real friendship and respect. Whenever I'm around Greene I always feel safe and never judged or looked down on. Every one of his massive hugs makes my day a little bit better. This is part of what makes it so easy to be his friend. Whenever you're around him it feels like he just gave you the best high five in the history of high fives. He has a sort of aura about him that's just so warm, friendly, and comforting. 
One of my favorite random memories of Greene is how in freshman year C&C, every single day at the end of class I could hear him yelling Swetha's name from across the double wide classroom. Sometimes his shameless displays of appreciation can be a little over the top. He is the type of guy to get the whole class to start clapping when you walk in late. I know this because it's happened to me multiple times. And though he can be a little over the top in newspaper class, he never fails to improve my mood.
Throughout senior year I've made sort of a small mental list of people who I wish I could have been closer friends with and I thought that if I ever got the chance by the end of the year I'd try to tell each of them. There's probably more than one of those people in this class but without a doubt Greene Rand is one of them. So while I still have the chance, Greene, I just want to let you know that you're one of the most kind, funny, talented, smart, and inspiring people I've ever met. I look up to you everyday, I love you a lot, and I am so glad I got to be your friend.
Louis' Statement:
I am a Greene Rand fan. I have been for considerably longer than I have not. And while staying in touch with somebody since preschool is an easy way to elevate your opinion of them, there truly are very few people I can say I think more highly of. Throughout all my time with Greene, he's just been the guy. He's always been the guy. Sometimes we were closer than others, but there was never once after falling out of touch we couldn't pick it right back up. Because that's just the kind of guy he is. You want him in your corner, he's trustworthy, he's patient, he supports everything that happens to you and vehemently slanders anything that doesn't. Greene is the guy you call first when you get good news, and the last guy to leave your side when things get rough. 
There's so little time to really go over everything one would want to say about Greene, but he's a guy I can say I truly admire. His commitment to everything he does is something I think I appreciate so much because you couldn't pay me to have it myself. As is reasonably well known, he was the heart and soul of the men's soccer team, having a dominant season and never once losing his competitive edge that just pulls you out of your seat watching from the stands. All that finally paid after an incredibly frustrating, difficult and overwhelming recruiting process that finally, FINALLY came to fruition. Greene will be playing soccer at Lees Mccrae university this fall and I can say with some certainty that I don't think anyone deserves it more. I can't wait to see all this work pay off and watch him continue to thrive at the thing he does best. 
As sports editor, he nearly single handedly revived the section, even (much to the chagrin of the majority of staff writers) forcing every writer to at least give sports writing a shot. The section thrived this year more than ever, and that can largely be attributed to the fact that Greene simply refused to let it go under. His impact on overall publicity, as well as just overall atmosphere, could really be pulled off by no one else. Even if these days he's a lot more willing to let the younger staff just go ahead and do the editing. 
But when you really get down to it I don't just admire him because he's an elite athlete. I don't just appreciate the fact that he's stuck around this long. Greene Rand is an incredible person. If you ask anyone about him, they'll tell you the same thing. Some people just have to get lucky with things, and Greene was. He has an air of kindness about him, a way of talking that makes you genuinely believe what you're saying to him is being completely listened to. He's patient, very often far more than is deserved. And in all the time we've spent together, he has been maybe the most unwaveringly loyal person in my life, as well as plenty of others. As a person who can really say he knows him, there is no one who has earned future success as much as you, and I can't wait to see it come to you. 
Leave a Comment
Donate to Enloe Eagle's Eye
Your donation will support the student journalists of Enloe Magnet High School, allowing us to cover our annual website costs. We are extremely grateful for any contribution, big or small!
About the Contributors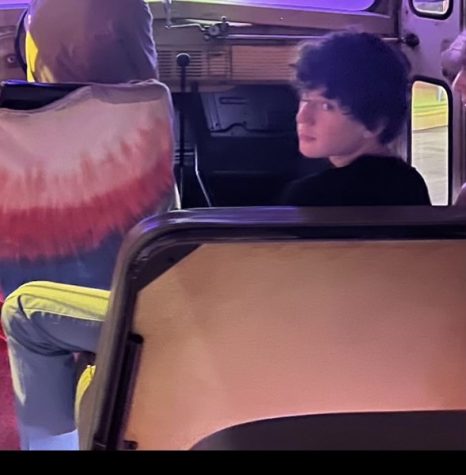 Louis Huler, Staff Writer
(He/him)

Louis Huler is a senior staff writer and captain of the track team. He enjoys spending time with friends, Listening to music, and growing his...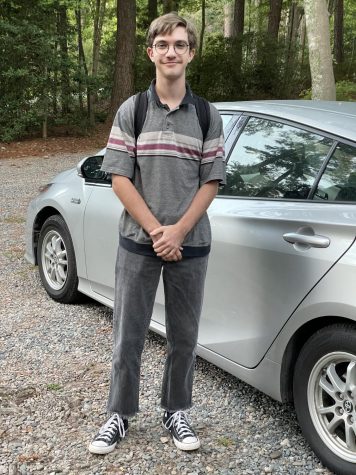 Owen Lockett, Staff Writer
(He/him)

This is Owen! He's an aspiring musician, an amateur skater, a middle child, a JBrekkie enjoyer, and a staff writer for the Eagle's Eye. Owen...