Senior Spotlight: Louis Huler
They say a picture is worth a thousand words, but no one ever asks how many words a person is worth. We found that the answer, for Louis Huler, at least, is more than we could ever write. So maybe this is all in vain, but we tried our best to capture just a piece of him. Louis is a hilarious, smart, kind and thoughtful person who lights up any room he walks into. He's constantly working to improve, whether in the classroom or on the track. Anyone around him can tell you about a time when he helped them out or made them laugh, usually at the same time. He's made a name for himself as a good student, a leader on the track team, and of course, one of our beloved newspaper writers.
Louis joined the Eagle's Eye staff last year as a junior. Since then, he's written most of his articles in the A&E and Sports sections, highlighting some of his favorite artists or different athletes from around Enloe. He has a knack for learning about people and painting their personality, from celebrities to civil rights leaders to Enloe students. It takes a lot of skill to properly represent a person in just 700 words, but Louis makes it seem easy with his flowing but descriptive language. In his time on the Eagle's Eye, he's produced a number of masterpieces, from Words from the Women of Enloe Sports to CROSSFIRE: Do Girls Poop?.
However, his witty, borderline poetic style extends beyond just his writing. Whether he's sporting a fresh fit or deciding what type of dog someone would be, he always finds a way to express his creativity. No one in Newspaper has ever made a stupid statement or asked an odd question that he hasn't had a quick and comical answer for. "If you're looking for a more silly, upbeat thing, Louis is always there," said Chloe Johnson. There's also no shortage of stories about his antics. 
According to Addie Catterson, "One time, I was going to pick him up at his house[…]and I hear the sound of wet meat hitting the concrete, and this man is running at my car full force. He gets in, no shoes on. Not a sock, not a sole in sight, and he just goes the entire day without shoes on."
Other stories were a little sweeter. Ben McCormick talked about how "he picked me up from[…]Harris Teeter over the summer, and it took him some insane amount of time to get there because of this random parade. A 15 minute drive took an unreasonable hour long. I don't know how to describe it, but it was just a nice time."
Everyone has a fond memory of meeting Louis. Jason Okoro said "we only became friends freshman year during C&C, but I feel like we really cultivated our friendship very quickly. I'll always remember our time playing Snake together in Mr. Carlson's AP Bio class." Elvis Tanyi also recalls quickly becoming friends with Louis: "Just starting with Track in the beginning, when we first became friends, I felt like I could rely on you to do anything, [he's] been so supportive, and we've always pushed each other to be the best that we can be."
In the fall, Louis will enroll at Drexel University, where he plans to study Communications with a concentration in Journalism. He also received the AJ Drexel scholarship, which is a near full-ride. They should be thrilled to have someone as kind, energetic, and amazing as Louis. We know whatever he does, he'll knock it out of the park. Good luck Louis!
—
From Wyatt,
I only met Louis this year, but even without talking to him a lot, I feel like I know him well. I think that really speaks to what I consider one of his best traits. After extensively stalking him on Instagram and talking with his friends, I can confidently say the way he presents himself in class is the exact person he is. He's incredible and he knows it, so he makes no effort to hide or limit himself. The kindness, humor, and passion that he displays here is no different to how he treats anyone else.
It's because of this that I think my favorite part of writing this article was listening to the interviews. Hearing the way everyone talked about Louis and the stories they told was incredible. Louis, I want you to know that no matter where you go or what you do, your friends will always support you, and will always be there for you, just like you were for them.
Leave a Comment
Donate to Enloe Eagle's Eye
Your donation will support the student journalists of Enloe Magnet High School, allowing us to cover our annual website costs. We are extremely grateful for any contribution, big or small!
About the Contributors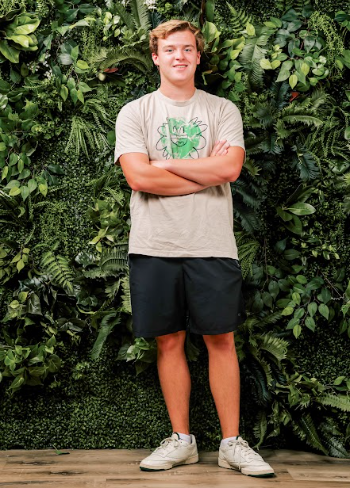 Wyatt Gessner, Editor in Chief
(He/him)

Wyatt is a senior who's super excited to return to the Eagle's Eye as Editor in Chief! He's a member of the Enloe Swim Team and will happily...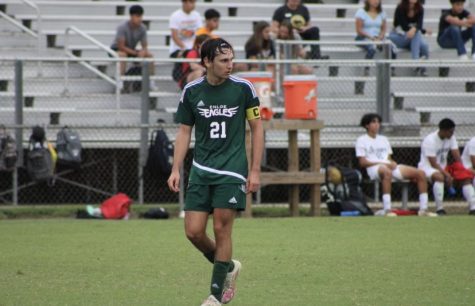 Greene Rand, Sports Editor
(He/him)

Greene Rand is sports editor and a senior. He is captain of the school soccer team and enjoys spending time with his friends and three dogs.