The Varsity Athlete's Guide to a Strong Season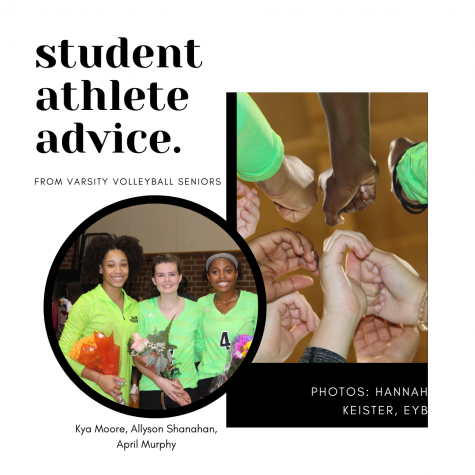 The Eagle's Eye sat down the three senior volleyball players to catch up with them moments after their final high school game. We have brought to you a compilation of their advice and wisdom for all student athletes, ranging from balancing school to building a connection with your team.
Time Management is everything
Allyson reveals the key to balancing school and sports. She says it all starts with communication.  "I have learned a lot of time management and the importance of talking and having good relationships with your teachers. Most teachers are extremely understanding if you need more time to complete an assignment because they want to see you succeed". While many students juggle with this balance, people who don't play sports don't see all the work that goes on before the team hits the field. Alyson has played on the volleyball team for the entirety of her time at Enloe. "I don't think everyone realizes how time consuming it is to be a student athlete," she says. Teammate Kya agrees, "You need to be super dedicated. Just remind yourself that it isn't impossible". 
Training the body and mind
Sports require as much training of the body as they do the mind. Many lessons that are learned as an athlete can be applied to our everyday lives. Kya describes how being a part of the team has changed her from the inside out. "Enloe volleyball has taught me a lot about staying patient," she says," it has allowed me to trust others on the court. This translates to my life outside of volleyball". She explained how she struggled with controlling her temper on court junior year, sometimes getting herself in trouble. Any athlete knows that once you're in the headspace, it's hard to take yourself out of it and control the adrenaline. When her mom threatened to take away the sport she loved, she knew she had to make a change. "My mom told me she will stop letting me play if I kept acting the way I did. It made me think about how much I loved volleyball and worked on myself as a player" 
April Murphy explains how she has used these lessons to leave her legacy, "I have become a better leader and learned how to help those around me so we can win together and when I leave these girls are able to carry on without me". 
Appreciate the Hard Days
The number one thing I heard from these seniors was to appreciate every day because they will be gone before you know it. As an athlete it can be hard to keep your stamina up when practices seem never ending and the routine is monotonous.  All three girls mentioned how much they will miss the feeling they get on the court. "I will miss the fight. There are so many talented females athletes on this team that never give up," says Kya. 
Allyson described her own experience with "the fight". She explained how playing for a losing team can be discouraging as a player. "After a couple hard loses my junior year, I questioned if me being on the team was beneficial because I didn't want to be the one holding the team back," she says. She found her tenacity and grounding, and became a source of encouragement and power for the team.  "I turned it around though and played my heart out and that's all can ask from myself and teammate". 
Vibe with your team 
It is essential for teams to spend time together in order to be on the same wavelength on the court. "Playing together creates a great energy that you can feel throughout the entire gym," says April. Teammates must establish trust and connection in order to play smarter, not harder. She reflects on this, "I did question myself when our team started to lose. I had to realize that when we don't play together and let outside factors into the gym with us, we lose our connection". 
As senioritis sets in and they set their sights on college, the girls begin to think about how much they will miss their team. "They are the kindest and most hilarious group of girls I have ever played with. They are like family and I can't wait to come back home and watch them play next year," says Allyson. 
Leave a Comment
Donate to Enloe Eagle's Eye
Your donation will support the student journalists of Enloe Magnet High School, allowing us to cover our annual website costs. We are extremely grateful for any contribution, big or small!
About the Contributor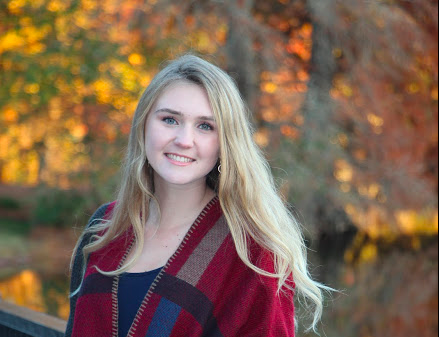 Eliza Davis, Publicist
Eliza manages and creates content for the Eagle's Eye social media. She also especially enjoys writing features articles.