Too Cute, The Cutest Show You Will Ever Watch: A TV Review
"The following program contains material that is just too cute. Viewer discretion is advised." With these words, the viewer is immediately taken from their cute-less life and put into a more harmonious world. Although temporary, this world is one that is full of what every person is secretly desiring…42 minutes offering endless scenes of puppies and kittens taking their first looks into their untainted lives. Originally released in 2011, Animal Planet's Too Cute gifted its audience with 6 seasons of adorable entertainment that is truly ageless, before ending the series in 2017. 
Each episode features three kitten and puppy coming of age stories, documenting the way the animals make their first pawprints on the shore of a larger world. The show covers their newfound lives from days after birth to several months old. They also occasionally add farm animals to the cluster of lovable fluff balls, redefining 'cute' to create another epic story. Within the episodes, some of the most memorable moments of these animals' adventures are caught by the camera and are thoroughly described by Henry Strozier, Too Cute's captivating narrator. Strozier creates a soundscape where the viewer feels compelled to smile and say "awwww," to their screen, even when they're the only person in the room. He has the kind of voice that makes listeners feel like they're taking a trip back to childhood with their grandpa by their side; they can feel the warmth through their television screen. Too Cute radiates the same energy as a British wilderness documentary from the same time period; it's not too complex and it's pleasant for the senses. It's mindless in just the right way. 
As the fur-babies get older, their unique personalities shine through brighter than ever before and the viewer gets to witness the joy of growing up and learning from every small step within this fluffy, diminutive world. After forming a virtual, yet very tangible connection with the young cats and dogs, the viewer will pick up patterns within these personalities: some of the youngins are more playful, and enjoy putting all of their energy into choosing their next target to surprise pounce on, while others are more relaxed, and spend more time being lazy and cuddly. It's interesting to discover how the siblings interact with each other in this way. Too Cute may be a show that people see as gentle and calming, but there is no doubt that it is action-packed. 
As much as the show is irresistibly cute, there is not much of an educational aspect to it. As each puppy or kitten is introduced, Strozier provides a brief description of the breed as well as certain unique characteristics surrounding the parents of the young pups and kittens, but there is seldom information about how to raise puppies and kittens or how to approach young animals. Too Cute is centered more around the development of the animals' minds and the changes in behavior as they grow up, as well as including frequent up-close shots of every tumble and fall of the show's fluffy stars. The show guarantees that the viewer will "witness the miracle of cute," and it always follows through on that promise. 
Altogether, Too Cute is an extraordinary and special show for all ages and undoubtedly the absolute cream of the cuteness crop. It is unfathomable how much you will love and appreciate your own pets after watching this. Too Cute takes everything you would want in a show and perfectly captures that reality. If this show ever graces your TV screen, I definitely recommend giving it a watch. You won't be disappointed.
Leave a Comment
Donate to Enloe Eagle's Eye
Your donation will support the student journalists of Enloe Magnet High School, allowing us to cover our annual website costs. We are extremely grateful for any contribution, big or small!
About the Contributor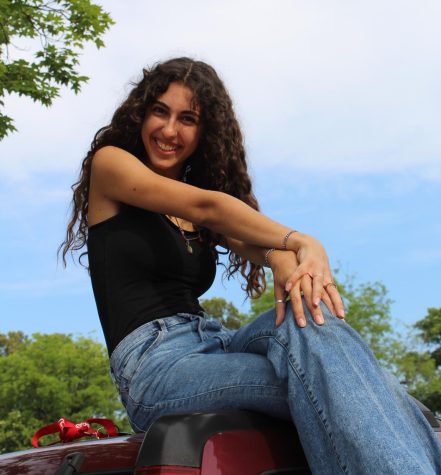 Dae Borg, Executive Editor
(She/her)

Dae Borg is a senior who has a love for the Earth, wildlife, the arts, and meeting new people. She enjoys writing about global environmental...