Cycling in the Pandemic
In 1817, Karl von Drais invented a miracle: the bicycle. The contraption was made of thin wheels on a metal frame, with movement powered by the user's legs. Little did he know that his creation would become a worldwide phenomenon of transportation and athletics. Not to mention, in the recent couple of years, it's become an outlet for people that were stuck inside to get moving!
If you do your research, there are plenty of cycling clubs and teams around Raleigh and the North Carolina area, along with hundreds of trails to take a ride on, whether it be leisurely or athletically. Many universities and colleges in North Carolina offer cycling clubs, and this trend continues around the country and across the globe. In fact, the biggest sports event in the world is the Tour de France, a cycling race across 2,235 miles competed in by 1,800 cyclists around the world every year. Not to mention it's an Olympic sport! Though it may not be the front cover article of the sports paper, cycling has a huge following no matter where you go.
Not only is biking athletically prominent, it also gives great health benefits. According to Cycling Weekly, daily aerobic exercise can cut down sick days by about 40 percent. It also strengthens the upper respiratory tract, which helps to prevent illnesses like the common cold and even COVID-19. Why take the stuffy, germ-filled bus to work when you could ride a bike in the fresh, clean air?
Cycling works several major muscle groups including your glutes, hamstrings, quadriceps, and calves. The glutes and quads work together to push the pedals down and forward, while hamstrings and calves bring the pedals back and up. This consistent movement gives your whole lower body a good workout, burning around 500-1000 calories an hour. This can also improve your sense of balance, navigation, and spatial awareness, which is essential to correctly riding a bicycle without falling on your face! 
But what if you're not one to cycle athletically? Well, there's not only physical benefits, but mental ones too. During the hectic era that is the COVID-19 pandemic, finding peace and releasing the stresses of life has been a huge struggle for many people. Any sort of exercise, be it cycling or not, releases endorphins into the body, lifting your mood and bringing in positivity. But one thing that's more unique to cycling is the fact that it's an outdoor activity! Fresh air can often be hard to come by in these times, and cycling is the perfect way to get outside and get in touch with nature. Even an hour-long leisurely ride every so often can greatly improve mental health and overall mood.
Okay, you've heard all the reasons why cycling can be beneficial to anyone, but why not hear it from a cyclist themself? Owen Lockett is a junior at Enloe High School who has been cycling for over a decade in Raleigh. "I've been cycling a lot more during the pandemic, mostly because it's a good way to get outside, out of the house," he said. He normally bikes on the Greenway in Raleigh, since it's conveniently located throughout the city. When asked specifically why he cycles, he answered "I love it because, on top of getting exercise and just being able to get outside, it's also a really good mode of transportation. I can pretty much go wherever I want within a certain amount of miles around where I live." And that's another common reason why people may go out biking— convenient transportation. A quick trip downtown or to a park doesn't have to mean gallons of gas money wasted just to get some fresh air, instead just hop on your bike and get to riding!
During the pandemic, it's important to make sure our minds and bodies are healthy so we can come out of the other side the best that we can be. No matter what form it takes, exercise and time spent outdoors will contribute to that. Cycling is just one of many easy ways to take your health to the next level, so next time if you're feeling bored, consider going out for a nice, relaxing ride.

Leave a Comment
Donate to Enloe Eagle's Eye
Your donation will support the student journalists of Enloe Magnet High School, allowing us to cover our annual website costs. We are extremely grateful for any contribution, big or small!
About the Contributor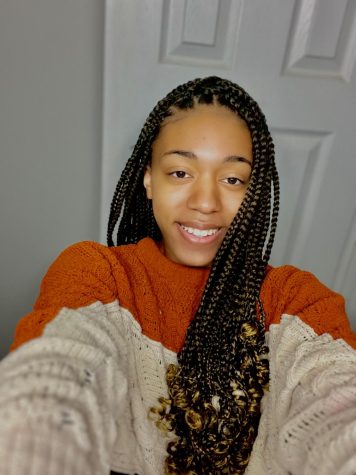 Ariel Solomon, Staff Writer
(She/her)

Ariel Solomon is a senior that enjoys creating in a variety of ways, but especially writing about her myriad of opinions. If she isn't planning...