Spotify Becomes the Next Big Platform Criticized for Misinformation After Joe Rogan Controversy
Several social media platforms have been subject to criticism surrounding misinformation in recent years, from Facebook to Twitter and even Netflix. Spotify, one of the largest audio streaming services in the world, has recently joined the conversation after controversy arose around Joe Rogan, the host of an extremely popular podcast called The Joe Rogan Experience.
The pressure on the audio giant over Rogan's podcast began late December when 270 medical professionals published an open letter criticizing one of Rogan's podcast episodes where he interviewed Dr. Robert Malone, who Twitter had earlier banned for spreading COVID-19 misinformation. The letter expressed criticism of Rogan's history of propagating ¨false and societally harmful assertions¨ about the virus, such as discouraging young people from getting vaccinated. The scientists called upon Spotify to ¨establish a clear and public policy to moderate misinformation.¨ Their concerns resonated with many people as the movement began to circulate on the internet.
Where Twitter banned Donald Trump for his dangerous spreading of false election claims, Spotify instead seems to be backing Rogan. Chief Executive, Daniel Ek to the outcry on Sunday, January 31st, declining to take action against Rogen and writing, ¨It is important to me that we don´t take on the position of being content censor.¨ However, the company plans to begin tagging COVID-19-related content with advisory warnings and directing listeners to the service´s new resource hub for authoritative health information from the health and science communities as part of their updated ¨Platform Rules.¨
Still, the reaction to Spotify´s defense of Joe Rogan has gained further traction in the last couple of weeks, even garnering big names to voice their disapproval. Folk-rock legend Neil Young, quickly followed in support by Joni Mitchell, led a boycott of Spotify by removing their music catalogs from Spotify. Young wrote on his website that, ¨They can have Rogen or Young. Not both,¨ while promoting Amazon Music as an alternate platform. Several podcast hosts, such as Brene Brown, Roxane Gay, and Scott Galloway, followed suit by pledging to either pull their content or cease publishing.
"
They can have Rogen or Young. Not both."
— Neil Young
In an Instagram video posted late Sunday evening, Rogan said, ¨If I pissed you off, I´m sorry.¨ Thanking Spotify for their support and expressing his admiration for Neil Young, Rogan promised he would have more guests that would balance his more controversial guests. He said, ¨I've never tried to do anything with this podcast other than just talk to people and have interesting conversations. […] It's a strange responsibility to have this many viewers and listeners. It's nothing that I'm prepared for. I´m going to do my best to balance things out.¨
As of now, Spotify chose to not impose consequences on Joe Rogan or The Joe Rogan Experience (which some are reasoning has to do with their $100 million deal signed in 2020.) While the anger has already begun to die down, the conversation around misinformation online has only started and could continue to define the decade. Spotify has proven that it is no less immune to the growing discontent about the relationship of the user, creator and platform.
[Update as of February 7th, 2022: In a message to employees Sunday, Spotify CEO Daniel Ek describes resurfaced instances of Rogan´s racist language as ¨incredibly hurtful¨, but that the host was behind the removal of dozens of episodes. Ek concluded, "While I strongly condemn what Joe has said and I agree with his decision to remove past episodes from our platform, I realize some will want more […] I want to make one point very clear — I do not believe that silencing Joe is the answer."]
View Comments (1)
Donate to Enloe Eagle's Eye
Your donation will support the student journalists of Enloe Magnet High School, allowing us to cover our annual website costs. We are extremely grateful for any contribution, big or small!
About the Contributor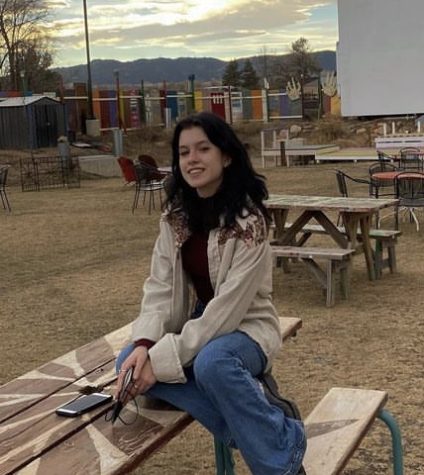 Andrea Duca, Editor in Chief
(She/her)

Andrea Duca is a senior excited to return for her third year at the Eagle's Eye as editor-in-chief! She plans to pursue economics in college...