The Wake County Animal Center Needs Your Help
For decades, the Wake County Animal Center has served to unite countless abandoned and surrendered animals to loving homes. In the last six years, the Wake County Animal Center hasn't had to euthanize a single animal. Now that the center is filling up with pets who need homes, this record is being threatened, as there are only a handful of spaces available before the center meets its capacity.
On February 27th, the Animal Center announced that there are more than 75 dogs up for adoption on Wake County's Instagram account. Among these dogs, more than 60 are living at the Animal Center, and 15 are living with foster families. 
Each year, approximately 920,000 shelter animals are euthanized in the United States (390,000 dogs and 530,000 cats.) About 6.3 million animals enter shelters annually, meaning that an alarming 15% of shelter animals are put to death due to limited space in shelters and falling adoption rates after the massive surge in 2020.
With the lives of dozens of Wake County pets currently at risk, the Animal Center needs your help. Here are ways you can get involved:
Adopt a pet from the Wake County Animal Center
The most direct way to help the Animal Center is to adopt an animal from them. The shelter has an adoption gallery on their website, where you can look through and learn more about each available pet and contact their foster parents if you are interested in adopting one of the animals. Before adopting a pet, make sure to take the correct precautions when considering adoption. Pets can be decade-long commitments and adoptions must be genuine actions. Use the Animal Center's guide for questions to ask yourself before adopting a pet with this link. All animals must be met before adoption, and animals are adopted on a first-come, first-served basis. To learn more about the adoption process, use this link.
Foster a pet from the Wake County Animal Center
Another way that you can help to relieve the stress of the shelter's capacity is to temporarily house, or "foster," a shelter animal before the pet finds a permanent home. Foster homes are used to socialize and prepare animals for adoption, a critical step in the adoption process for mistreated animals who are seeking a new chance at life. Currently, the Animal Center lists kittens and large dogs, typically pit bulls, as the animals in the most need of foster care. Kittens are listed, as the shelter has many of them, and kittens can't be adopted until they are at least two pounds in weight and eight weeks of age. Pit bulls and other large dogs are listed because of their historically low adoption rates due to the false stigma surrounding them for being more aggressive than other dogs. Although they were originally bred to fight, pit bulls are not prone to aggression if treated and socialized correctly. The Animal Center's website goes into detail about fostering shelter animals and all of its resources and application forms can be found at this link.
Volunteer at the Animal Center
If you are unable to adopt or foster a shelter animal, there is still another way to interact with and help these animals to find permanent homes. The Wake County Animal Center has plenty of volunteer opportunities, a few being dog walkers, cat cuddlers, and "pupparazi," who write biographies for shelter animals. Use this link to learn more about the Animal Center's volunteer program. Volunteers must be over the age of 16 and be able to make a six-month commitment to regularly volunteer at the shelter. Other requirements to be a volunteer can be found at this link.
Share this article and the Animal Center's website with others
If you know anyone who would be interested in adopting or fostering a shelter animal, the greatest thing you can do is to share the information discussed in this article with them. Sharing this article and the shelter's resources on social media can help to spread awareness for animal shelters and promote the adoption and preservation of these pets.
Leave a Comment
Donate to Enloe Eagle's Eye
Your donation will support the student journalists of Enloe Magnet High School, allowing us to cover our annual website costs. We are extremely grateful for any contribution, big or small!
About the Contributor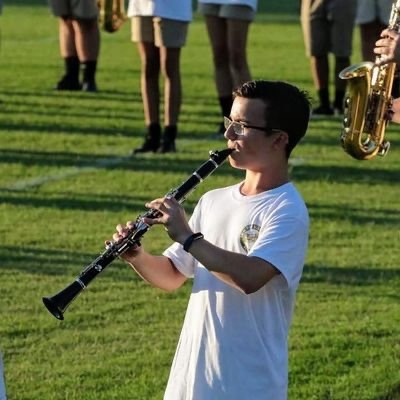 Matthew Burkhart, News Editor
(He/him)

Matthew is a senior and is very excited to be the news editor this year! He loves writing about political issues and local news. Outside of...