Everything You Need to Know About the Wake County Sheriff's Election Primary
In 2018, Gerald Baker, a Democrat, was elected to the position of Wake County Sheriff, unseating the long-time Republican sheriff, Donnie Harrison, by a margin of almost 41,000 votes. Baker's election prompted a sigh of relief for Democrats and progressives, as he opposed the controversial 287(g) program. Former Sheriff Harrison used this program to give Immigrations and Customs Enforcement (ICE) the power to assign sheriff's deputies to perform deportations and other immigration-enforcement duties.
Although Baker kept his promise, he deeply disappointed his base in his handling of the Black Lives Matter protests in 2020 where the Raleigh Police Department fired rubber bullets and tear gas into the groups of protestors. This only escalated the conflict, leaving multiple businesses damaged, and a downtown CVS Pharmacy destroyed. Baker is also currently involved in four federal lawsuits, where five former employees are accusing him of discrimination and retaliation. The most noteworthy of these cases is when he fired two deputies after they reported another deputy, a close friend of his, for using homophobic slurs and racially inappropriate remarks during a training session.
Due to the controversy surrounding Baker's first term, six other Democrats are running for a chance of becoming the new Democratic nominee in the primary, which takes place on May 17th. The outcome of both the Democratic and Republican primaries this month will determine which candidates of each party will face off in the general election in November. The sheriff's election is important and especially competitive this year, following a nationwide outcry for changes to policing methods, with de-escalation training and eliminating jail time for nonviolent offenses being popular topics. These ideas are reflected in the Wake County Sheriff's Election on both sides of the aisle. 
Randolph Baity, a 1993 Enloe Alum, is an investigator with a degree in education. He previously held the positions of lieutenant and interim chief at St. Augustine's University, and now serves as a police officer in Clayton. His platform consists of strengthening community engagement, transparency, and enacting a "Duty to Intervene" policy, which requires police officers to stop a fellow officer when they are using force on someone that "exceeds the amount of force authorized." Baity also wants to create a human trafficking task force to help combat North Carolina's human trafficking epidemic, as the state ranks 9th in states with the highest reported cases of human trafficking.
Cedric L. Herring, a progressive Democrat, is a retired sergeant of the North Carolina State Highway Patrol and an Army Veteran. His platform consists of sweeping change in the Sheriff's Office, as he wants to put an end to over-policing, establish a precedent of releasing body camera footage, and reallocate money from the purchase of weapons to de-escalation training in the force. Herring recognizes racial disparity and wants to reduce jail time for those convicted of nonviolent and low-level crimes.
Willie Rowe has the most management experience out of the other Democratic candidates with 28 years of experience as a major at the Wake County Sheriff's Office. Outside of his career in law enforcement, Rowe is a U.S. Army Veteran with a passion for community service. He is a deacon at the First Baptist Church in Raleigh and the chairman of the Wake County ABC Board and Raleigh Inter-Church Housing. Rowe supports reform of the School Resource Officer (SRO) program in order to reduce the number of minority students that are entering the school-to-prison pipeline from Wake County schools. He also supports pretrial release programs (releasing non-violent suspects from jail while awaiting their trial) and expanding education programs for incarcerated people. Rowe has explicitly said that if elected, he would not reinstate 287(g) or work with ICE. Rowe is endorsed by the Raleigh-Wake Citizens Association, the Wake County Voter Education Coalition, and INDY Week, a progressive newspaper published in Durham.
Three moderate Democrats on the ballot have very similar campaigns. Joe Coley, Tommy Matthews, and Roy Taylor all have years of experience in local law enforcement and want to address the current understaffing issues across the county. Each of the candidates' platforms touch on all of the issues that the other candidates support, such as de-escalation training and improving mental health in prisons. Taylor has raised and spent the most amount of money out of any other Democrat on the ballot, spending approximately $120,000 on his campaign so far. His campaign spending is only second to Donnie Harrison.
On the Republican side of the primary, things are much different. Only three candidates are running to be the Republican nominee, one including Donnie Harrison, the former sheriff unseated by Gerald Baker. 
Donnie Harrison, who served as Wake County Sheriff from 2002 to 2018, is 76-years-old, by far the oldest candidate in this election, with the second-oldest being Willie Rowe at 62 years old. While the rest of his competitors on both sides are calling for change, Harrison's campaign is very similar to how he operated during his tenure as sheriff. Harrison is expected to reinstate the 287(g) program and resume cooperation with ICE. As a well-known name, Harrison has the most campaign funding out of any other candidate on both ballots, with over $120,000 spent on his campaign for this election.
David Blackwelder is the youngest candidate in this election at the age of 36. Blackwelder is a former police officer, and now an attorney that works in antitrust law, which regulates businesses and discourages monopolies. Unlike Harrison, Blackwelder runs a more progressive campaign for a Republican candidate. He supports the legalization of marijuana and wants to remove the sheriff's right to hire and fire based on political affiliation. Blackwelder has received criticism after being arrested for driving while intoxicated in October, but the charge has since been dismissed for a lack of evidence.
Tivon Howard, an officer in the Zebulon Police Department, supports mental health and de-escalation training and wishes to see more action taken against the opioid epidemic in Wake County. Howard also wants to create a Wake Citizen Corps program, which would consist of civilians and would oversee the promotion of police officers.
The nominees for both parties will be determined by the primary vote on May 17th. Early voting opened on April 28th, and information about early voting locations and wait times can be found at this link. Information on voter status and where assigned voting centers can be found at this link.
View Comments (2)
Donate to Enloe Eagle's Eye
Your donation will support the student journalists of Enloe Magnet High School, allowing us to cover our annual website costs. We are extremely grateful for any contribution, big or small!
About the Contributor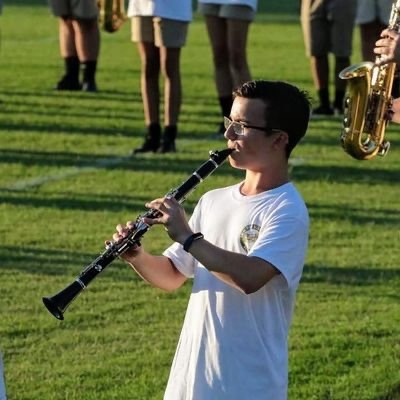 Matthew Burkhart, News Editor
(He/him)

Matthew is a senior and is very excited to be the news editor this year! He loves writing about political issues and local news. Outside of...