The Results Are In: North Carolina's Closely-Watched Primary Elections
Following months of campaigning and weeks of early voting, primary elections in North Carolina came to an end at 7:30 PM on Tuesday, May 17th. 
The NC Senate race to replace retiring Senator Richard Burr was one of the most viewed primaries across the nation, as while Democrat Cheri Beasley's nomination was clear from the beginning, Congressman and Trump-endorsed Ted Budd and former Governor Pat McCrory battled to show the country where North Carolina's Republicans stand after the fall of former President Donald Trump. Beasley is projected to win the Democratic nomination by a landslide 81%, while Budd is projected to win by a sizable 59% of Republican voters. Being a swing state, the nation will be watching North Carolina closely in November, as the outcome of this election could either help to solidify a Democratic majority in the Senate without controversial Democrat Joe Manchin or leave the Senate where it currently stands at a tie between the parties. Along with Burr, four other Republican senators do not plan on seeking re-election this year.
The outcome of North Carolina's 11th Congressional District Republican Primary in Western NC has shaken the nation, as the first-term Congressman Madison Cawthorn conceded to Chuck Edwards after losing the election by a narrow margin of 1.5% of Republican voters. Since the beginning of his time in office, Cawthorn has been shrouded in controversy, especially within the last few weeks. In this month alone, an explicit video involving him and his cousin was leaked onto the internet, and news broke out that he had given another cousin $141,000 from taxpayers and campaign donors. Following his defeat, "Madison Cawthorn" was the second-most trending topic on Twitter from his defeat at around 10:00 PM, May 17th, to the next morning.
In a heated election in the Democratic Primary for Wake County District Attorney, the two-term incumbent Lorrin Freeman beat her challenger, Damon Chetson, with nearly 60% of the vote. Freeman has faced criticism from activists and local organizations for her unwillingness to commit to enacting progressive policy, such as eliminating life sentences without parole for minors and ending jail time for marijuana possession, policies that Chetson is a staunch supporter of. After conceding in an email to news outlets at 10:00 PM, Chetson wrote, "While District Attorney Freeman and I have our differences on policy, she has the experience and commitment to public service that is essential for Wake County."
In one of the most competitive races of the night, the Wake County Democratic Sheriff's Primary election will have to be decided in a runoff election between incumbent Gerald Baker and challenger Willie Rowe in the coming months, as no candidate was able to secure the required 30% of the vote. Rowe placed first in this initial election, with 29.45% of the vote, and Baker won 24.11% of the vote. In the Republican Sheriff's Primary, former four-term Sheriff Donnie Harrison won by an expected landslide of 80% of the Republican vote.
In the newly-drawn open 13th Congressional District, State Senator Wiley Nickel of Cary won the Democratic Primary with almost 52% of the vote, and Bo Hines won the Republican nomination with 32% of the vote. District 13 includes the southern half of Wake County, the entirety of Johnston County, and about half of both Harnett and Wayne Counties. Being an open seat due to a new redistricting map, in which a Republican supermajority is less likely than before, this race has the potential to draw national attention in November.
In the other Wake County local elections, the local political newspaper, Indy Week, projects Donald Mial and Cheryl Stallings to win their Democratic Board of Commissioners Primaries for District 1 and District 3, respectively. The tabloid also projects Carissa Johnson to win the At-Large seat for the Cary Town Council, and Jennifer Robinson and Renee Miller to win their respective Cary Town Council districts.
In regard to voter safety and the integrity of the North Carolina Primaries, Executive Director of the NC Board of Elections, Karen Brinson Bell, said in a conference that voting across the state's 2,600+ polling locations was going "smoothly" and that before Election Day, testing equipment was tested for accuracy. This year, North Carolina witnessed a massive increase in early voters, more than doubling the 295,000 early voters in the 2018 Midterm with around 600,000 early voters in the 2022 Primaries.
These primary election results set the stage for the highly-anticipated Midterm Elections in November, as both parties are tirelessly trying to gain a true majority in the Senate and resume productivity in the national government, where many partisan bills are stalling and important topics, such as Roe v. Wade, are being challenged.
Leave a Comment
Donate to Enloe Eagle's Eye
Your donation will support the student journalists of Enloe Magnet High School, allowing us to cover our annual website costs. We are extremely grateful for any contribution, big or small!
About the Contributor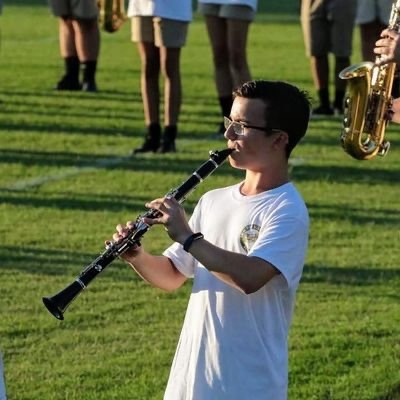 Matthew Burkhart, News Editor
(He/him)

Matthew is a senior and is very excited to be the news editor this year! He loves writing about political issues and local news. Outside of...